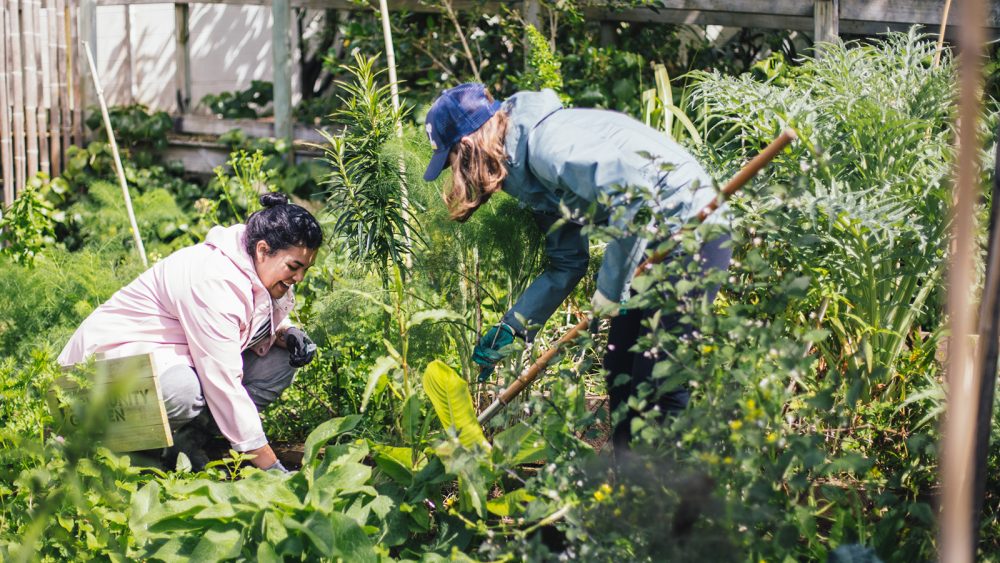 Let these EcoFest West events help you save money
Posted:
With the cost of living increasing rapidly at the moment, we can all do with being more savvy with our money. Luckily, there are a myriad of webinars and events at EcoFest West 2022 where you can find out about practical ways to stretch your dollar. Here are seven events to get you started on your frugal living journey.
In this free, fun and interactive workshop you'll receive heaps of great ideas and inspiration to keep your home dry, warm and free of mould. All of our tips are easy to put in place in your own home, and will help you save money (and the environment!) and improve your whānau's health. There's something for everyone, whether you are flatting, renting or a homeowner. Brought to you by EcoMatters.
Healthy Homes Workshop
Saturday 9 April, 12:30-1:30pm
New Lynn War Memorial Library – 3 Memorial Drive, New Lynn
Free, bookings required
Want to learn how to grow your own kai? Come join us for a morning of organic gardening- seed-raising, sowing, planting, harvesting, composting, worm farming and more Autumn garden projects in this active community garden. Whether you have lots of gardening experience or none, this is a great opportunity to share your knowledge, learn new skills and gain practical experience with organic gardening. Brought to you by Triangle Park Community Teaching Garden.
Autumn Gardening Workshop
Wednesday 6 & 13 April, Saturday 9 April, 10:00am-12:00pm
Triangle Park Community Teaching Garden – 385 Don Buck Road, Massey
Free, bookings required
Curious about electric vehicles (EVs), but not sure where to start? Join our hour-long webinar to learn everything you need to know about EVs so that you feel ready and confident to make your next car electric. Brought to you by ChargeNet & The Better NZ Trust.
Everything You Need To Know About Electric Vehicles
Wednesday 6 April, 7:00-8:00pm
Online
Free, bookings required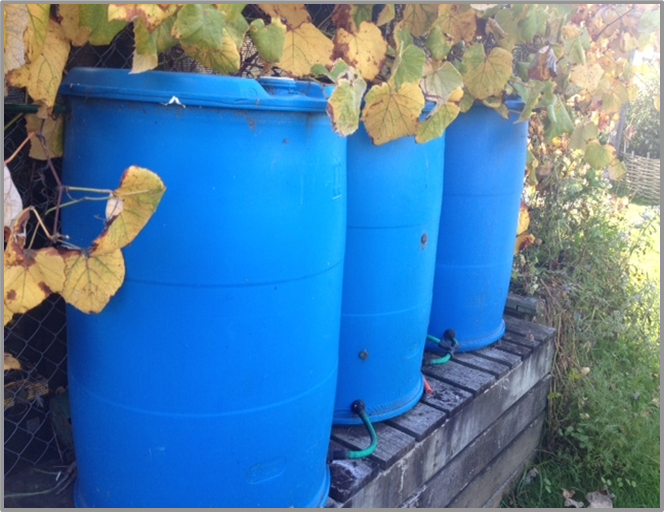 It falls! It's free! Catch it while you can! This introductory online video provides step by step instructions on how to set up your own rain barrel system with Laurie Dee. The presentation features entertaining and multi-talented inventor Laurie Dee, who is truly a rainwater harvesting guru. He'll take you through how to build your own rain barrel collection system and how to calculate how much rainwater your roof could capture.
Join the rain harvesting club to start saving water and reducing your water bills!
Introduction To Rainwater Harvesting With Laurie Dee
Online video available for purchase
$5
How we use our money matters. Join us for an online workshop discussing how you can harness the power of your KiwiSaver savings to drive climate action and sustainable development. Brought to you by Mindful Money.
How To Use Your Kiwisaver For Climate Action
Thursday 7 April, 12-1pm
Online
Free, bookings required
Come, learn, and create with the WasteWise team. This time we're learning how to make DIY Body Care Products – Body Scrubs. Bring along any reusable glass or plastic jar to put your creation into! Brought to you by New Lynn War Memorial Library.
DIY Body Care Products
Thursday 7 April, 3:30-4:30pm
New Lynn War Memorial Library – 3 Memorial Drive, New Lynn
Free, bookings required
Timebanking is a rewarding way for people to exchange skills and resources using time instead of money as the currency. This is an online interactive event to share about timebanking and how it supports green initiatives. You are welcome to listen in on mute while sorting dinner or getting the kids ready for bed. Brought to you by Timebank Auckland.
Connect And Thrive Through Timebank Auckland
Wednesday 13 April, 6:30-8:00pm
Online
Free, bookings required
---
EcoFest West is a month-long festival which runs from Saturday 19 March to Sunday 17 April 2022. The festival programme features more than 100 events and opportunities to connect with nature on our doorstep, care for the places we love, and share skills and ideas for a better future.
To see full details of all EcoFest West events, please visit www.ecofest.org.nz