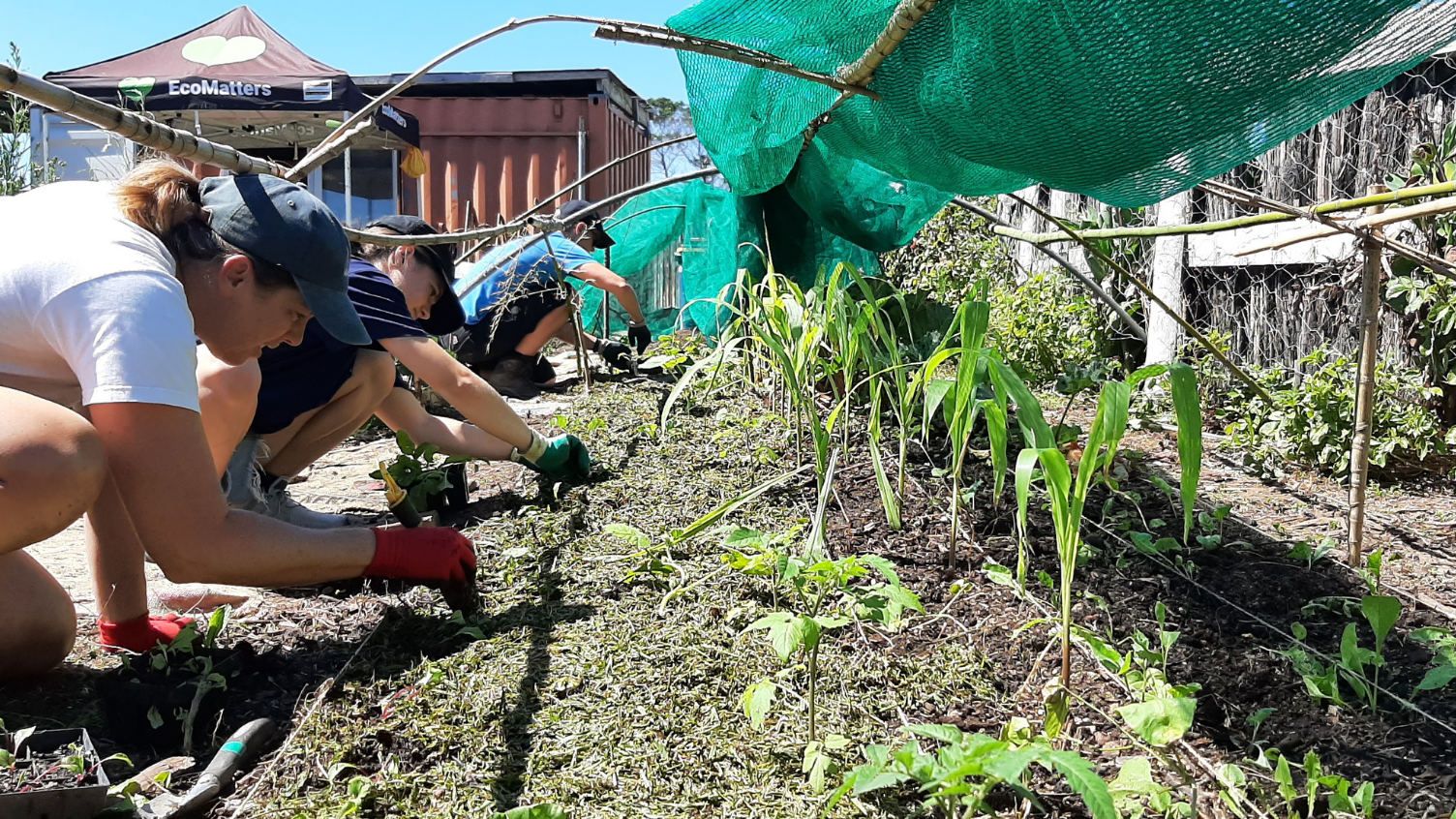 Hope Teaching Garden
Located on New Lynn's Riverbank Road at the edge of the Whau River is a thriving garden dedicated to growing food and providing opportunities to learn and share skills.
Now under EcoMatters' kaitiakitanga (guardianship) on behalf of the community, we are rebuilding this garden to play its part in the restoration of our local whenua (land) and the Whau River.
Set among homes and local businesses at the end of a cul de sac, the site is being transformed into a flourishing green space that will support biodiversity, soil regeneration and learning opportunities on many levels.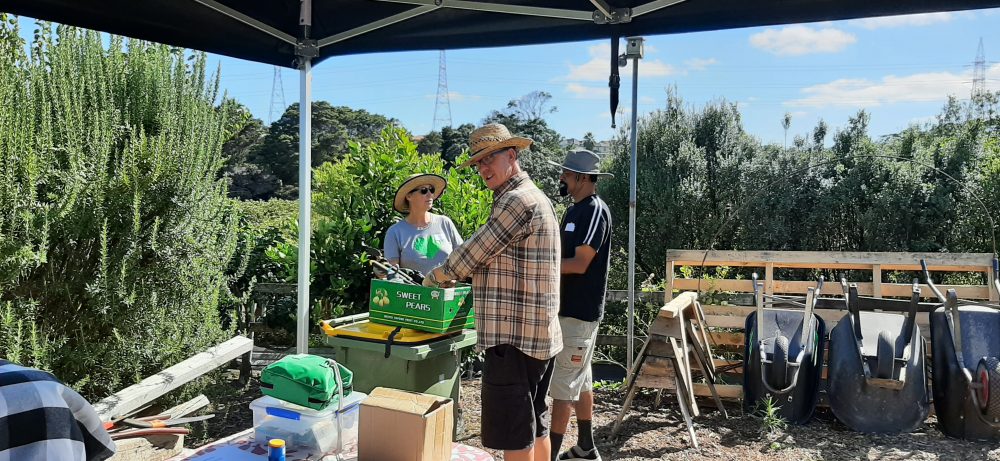 Growing neighbourhood purpose
You can roll your sleeves up and get involved in sessions to restore and regenerate the garden and Whau river by volunteering regularly or attending one-off events. If you're a business or organisation, you might like to help with group volunteering, sponsorship or in-kind donations.
As well as caring for nature, the wider purpose of this education and volunteer programme is to foster well being and togetherness, community connectivity and resilience.
We welcome everyone in the community to the garden to help us develop it into a place we can all enjoy!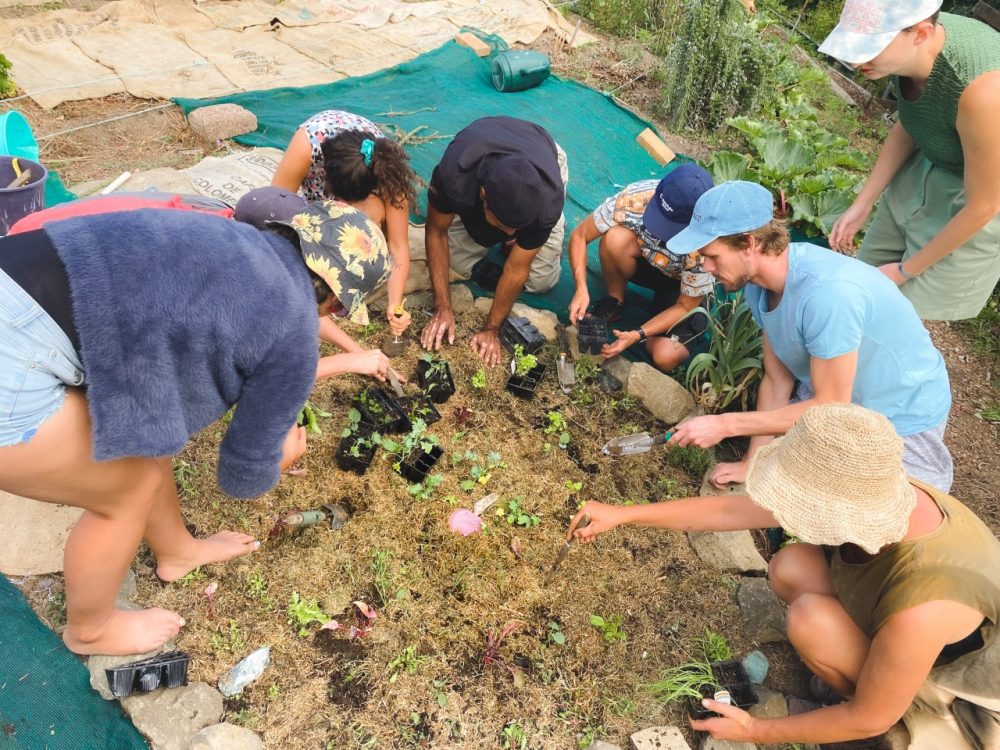 Growing engagement and connection
Would you like to try joining us in fostering kaitiakitanga (guardianship) of our lovely whenua (land) at the Hope Teaching Garden? Then we'd love to meet you. This invitation is open to all local residents, employees at nearby businesses and any other interested organisations. Please check out our Upcoming events page for one-off event information.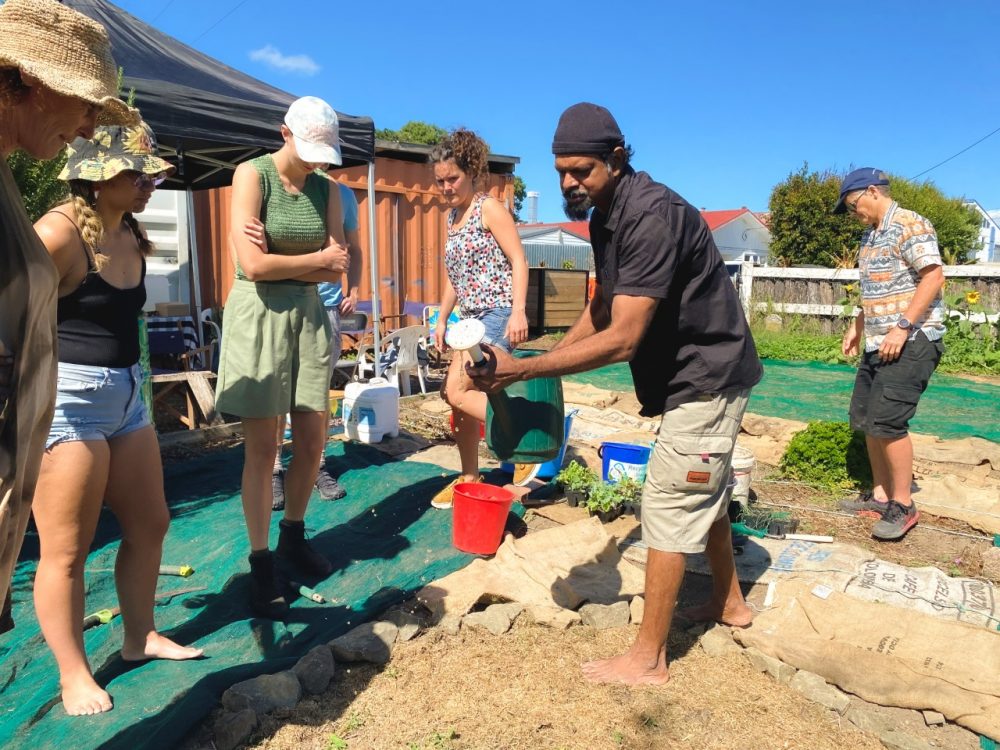 We'd love to hear from you
kia ora and thanks
Work to regenerate the garden was supported by funding from the Ethnic Communities Development Fund through Te Tari Matawaka (Office of Ethnic Communities) and the Community Capability and Resilience Fund, through the Ministry of Social Development.
Thank you also to Auckland Council and Whau Local Board for support. A grant from Auckland Council's Love Food Hate Waste grant programme helped us install an outdoor kitchen at the site.