EcoMatters Store
1 Olympic Place, New Lynn
Shop Thursday to Sunday, 10am-2pm
Closed on public holidays
More than a shop, the EcoMatters Store offers a truly sustainable approach, with both new and upcycled goods for sale, as well as being a refill hub and recycling drop-off point.
At Alert Level 3 Step 2, we're open for contactless purchases, refillery and recycling drop offs. The store will be operating a one-in, one-out policy, please wear a face covering and use the contract tracing system.
Buy from our range online
The EcoMatters Store Online is open for Aotearoa-wide delivery orders for a small but growing range of products, including weed bags and seedling field guides.
What we offer at the store
Come in and buy from a carefully curated range of sustainable products.
Come in and pick up a gift voucher to the value of your choice.
Swap your empty ecostore container for a freshly filled one.
Drop off items on our non-kerbside recycling list. A small charge may apply. Unfortunately we're unable to accept e-waste at this time, but this can be dropped off at our Depot during open hours.
Donate your unwanted, clean curtains for the curtain bank.
Seek sustainable living advice.
Our product range
Our range is here to support your eco-friendly lifestyle, and includes:
zero waste products
natural home and body products
tools for a warm, dry home
locally made and upcycled gifts
traps and tools for a pest and predator free backyard
books such as our Seedling Field Guides for native plants and pest plants
snacks and refreshments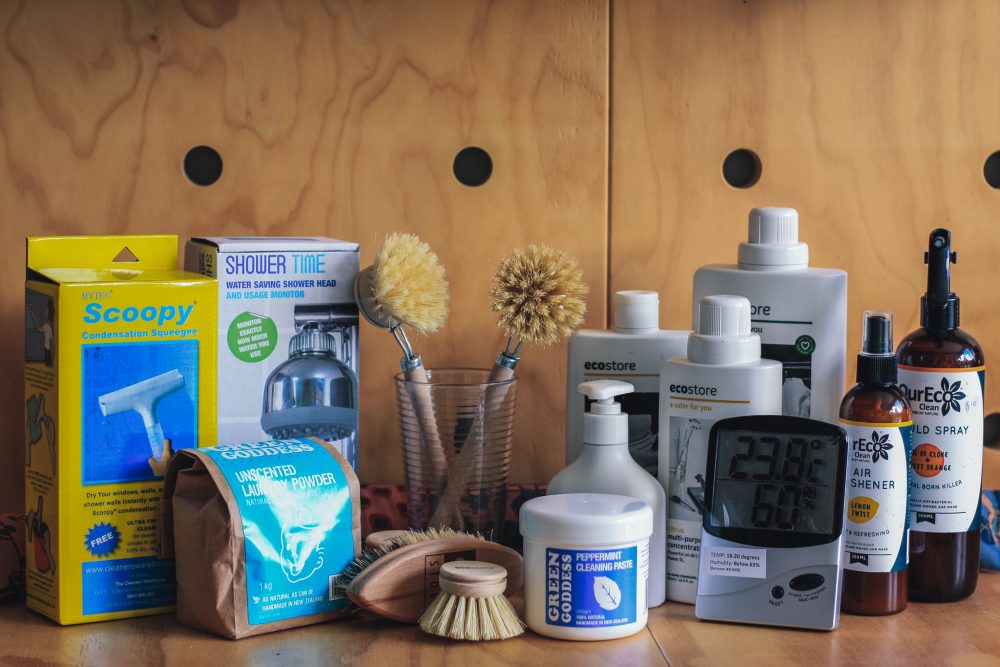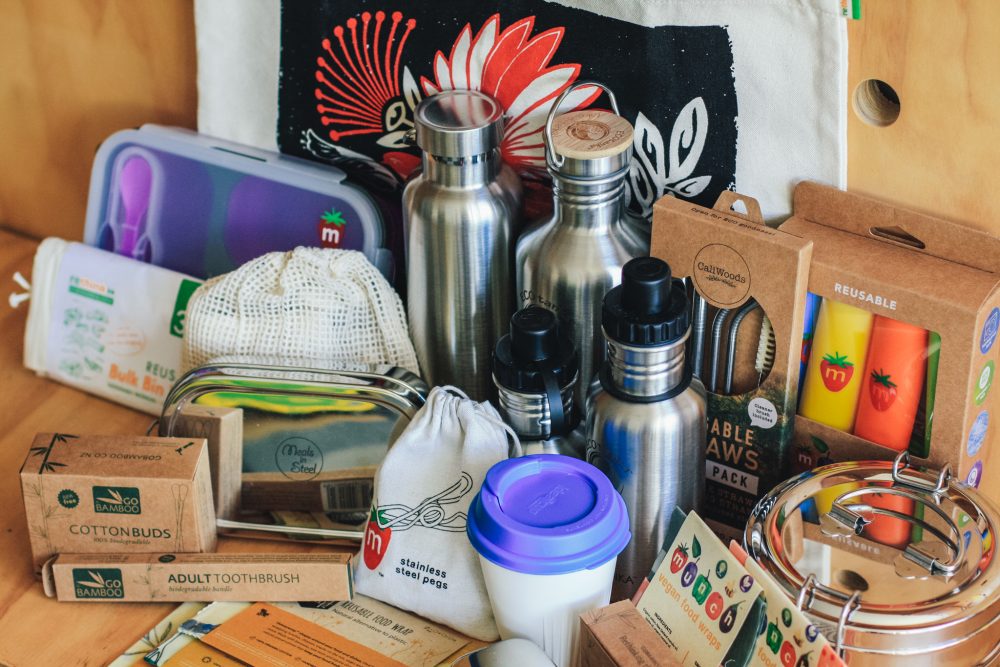 Seedling Field Guides
Our Seedling Field Guides help you identify seedlings popping up in your backyard or restoration project so you can decide whether to let them stay or go.
Seedling Field Guide: Common Natives in Auckland, $15
Seedling Field Guide: Common Pest Plants in Auckland, $15
Weed bags
Weed bags are sold for composting noxious weeds. Learn more about how to use them here.
Large bag 1.8m x 2.4m, $45
Small bag 1.8m x 1.8m, $40
Predator traps
Traps are available for keeping your backyard predator-free.
Wooden tunnel rat traps, $30
Timms possum traps for hire, $5/week + $40 bond refundable on return of clean trap
Swap-a-bottle with ecostore
Save a considerable amount of money and get closer to zero waste with our easy and mess-free service. Simply make sure your ecostore bottles are clean and we'll swap them for full ones, charging you for only the contents.
Our prices
Multi-Purpose Cleaner (500 ml) $3.50
Laundry Liquid (500 ml) $3.50
Laundry Liquid (1 litre) $7.00
Dishwash Liquid (500 ml) $2.50
Dishwash Liquid (1 litre) $5.00
Liquid Handwash (250 ml) $2.50
Liquid Handwash (500 ml) $5.00
Shampoo (220ml) $4.00
Conditioner (220ml) $4.00
Body Wash (400ml) $4.00
Body Wash (900ml) $9.00
Our Store is also a collection point for the ecostore Plastic Return Programme. We accept all empty and rinsed ecostore containers for Aotearoa-based recycling, including the 5L and 20L ones. Containers in good condition are reused for swap-a-bottle.
---
Contact us
Got any questions? Contact the EcoMatters Store by emailing [email protected].