EcoMatters Bike Hubs
We're all about getting more people cycling! Our Bike Hubs are friendly places where we welcome anyone who is interested in riding a bike. Find out where our existing hubs are and what's opening soon.
What's on offer
We provide:
free access to tools and advice on basic bike maintenance
restored and safety-checked second-hand bikes for sale
used and new bike parts and accessories
safe cycling advice and guidance
We're a community-based not-for-profit operation and our staff are ably assisted by enthusiastic volunteers. Our aim is to work alongside you to develop your skills and knowledge, so you can freely enjoy the benefits of cycling.
We don't offer a certified mechanical repair service where you can drop your bike off to be fixed but we can point you in the right direction if this is a service you require.
Got a bike?
Bring it in for advice and support about maintenance and basic repairs. We have parts available to purchase, including replacement cables, tyre tubes, brake pads and chains.
Don't have a bike (yet)?
We have a range of serviced low-cost used bikes for sale, or can provide advice about where else you could find a bike to suit your needs. We can also offer advice and support if you haven't ridden a bike in a while (or ever).
Bike Donations
We welcome donated bikes and parts in reasonable condition that we restore and sell at low cost to help fund our service. Donated bikes can be dropped off at our Bike Hubs during open hours. Unfortunately we don't have the capacity to collect donated bikes.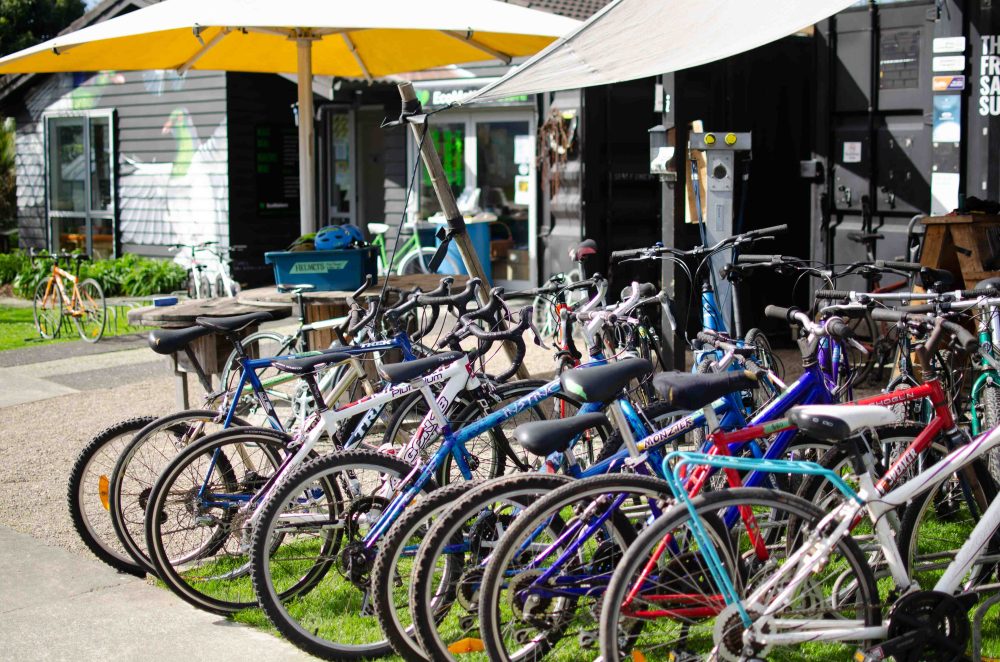 ---
Celebrating Success
Since our first Bike Hub opened in 2017, we've:
had more than 40,000 visitors
fixed more than 15,000 bikes
benefitted from more than 5,000 hours of volunteer support.
---
AWARDS
Together with our friends from Auckland Transport, we won the 2023 Trafinz National Sustainability Leadership award.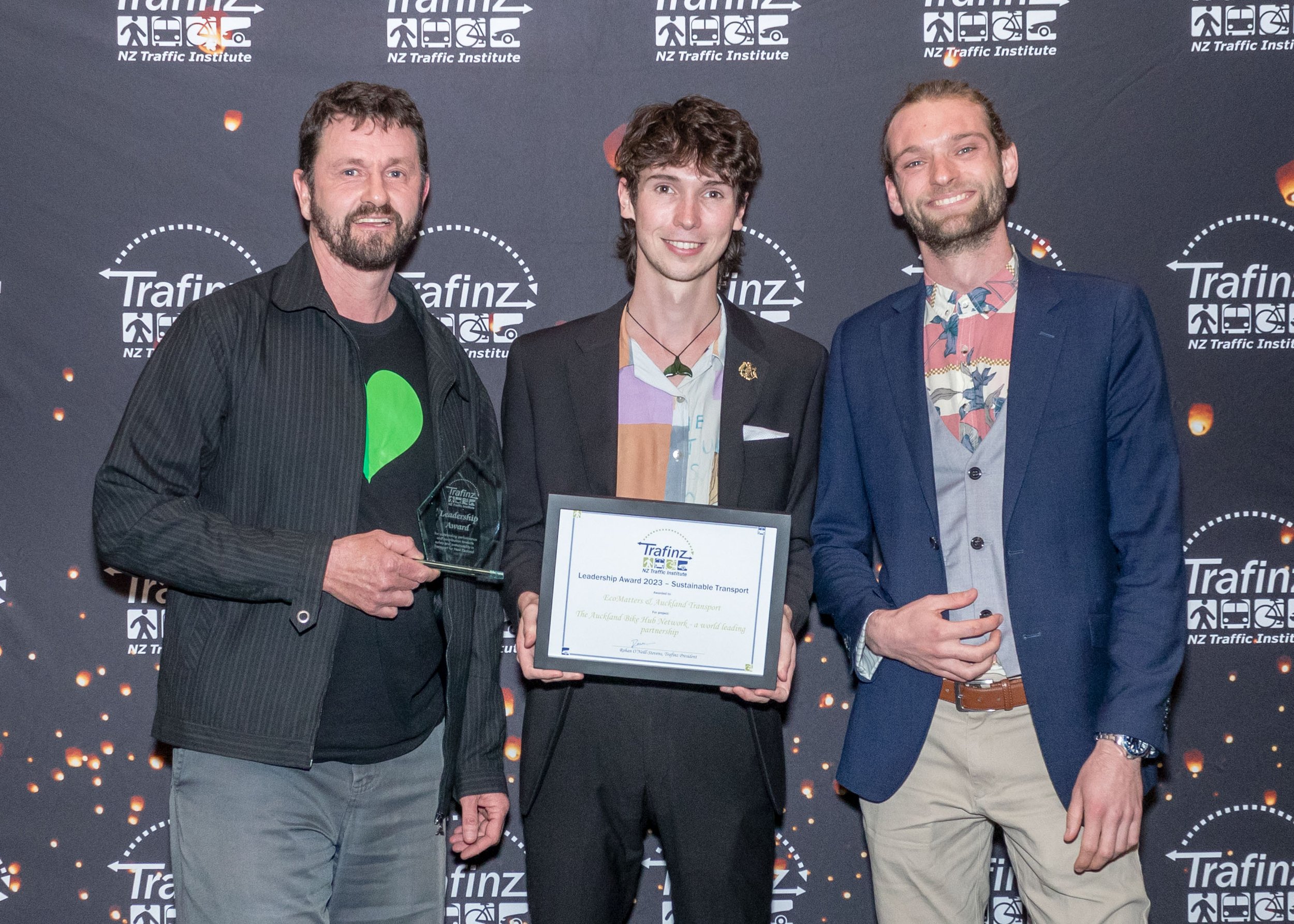 The Bike Hubs also won the Shifting the Dial category in the On the Go Awards 2021 and the Superior Grassroots Action category in the Travelwise Choices Awards 2020.

---
Contact
Got any questions? Email [email protected]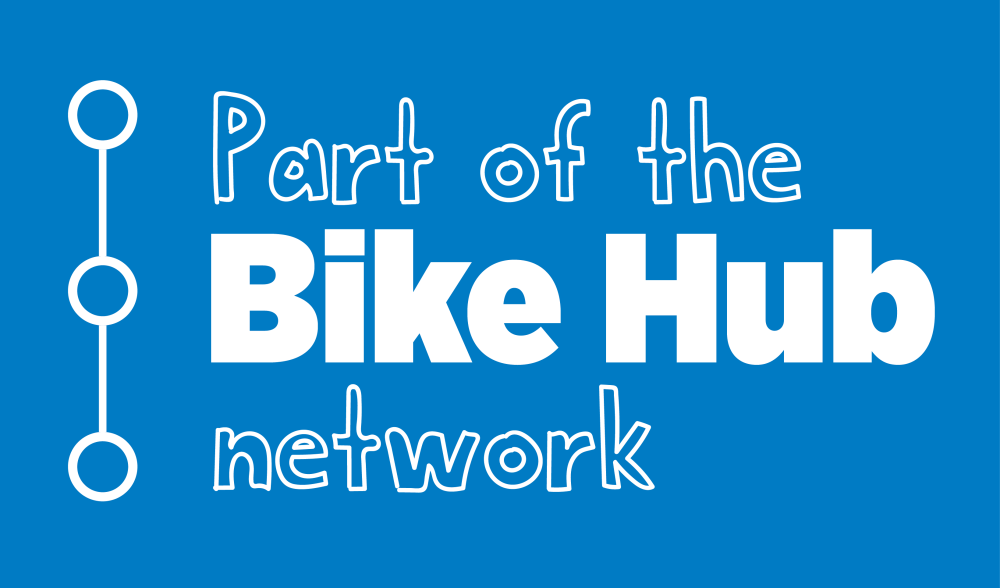 Together with our friends at Auckland Transport, we're helping build a network of Bike Hubs right across Tāmaki Makaurau. Find out what's opening soon and and what's open now.
Opening soon
Forrest Hill
Greville Reserve, 261 Forrest Hill Road
Opening October
Pakuranga
Opposite Pool & Leisure Centre in Lloyd Elsmore Park, Pakuranga Heights
Opening October
Onehunga
Footpath outside Train Station carpark, 109-111 Onehunga Mall
Opening October
Bike Hubs in Grey Lynn and Manukau are also planned to open in late 2023.
Open now
New Lynn
EcoHub, 1 Olympic Place
Open Thurs-Sun, 10am-2pm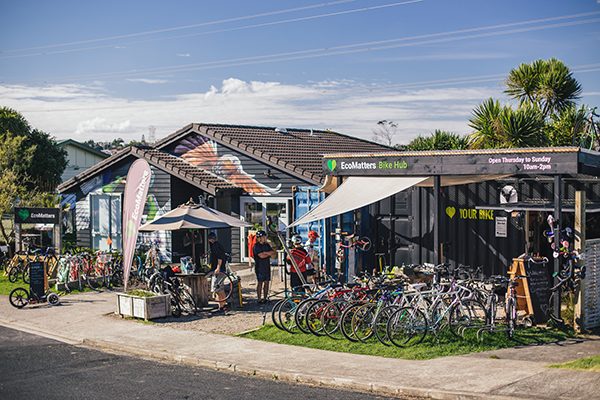 Henderson
The Falls Carpark, 22 Alderman Drive
Open Fri-Sun, 10am-4pm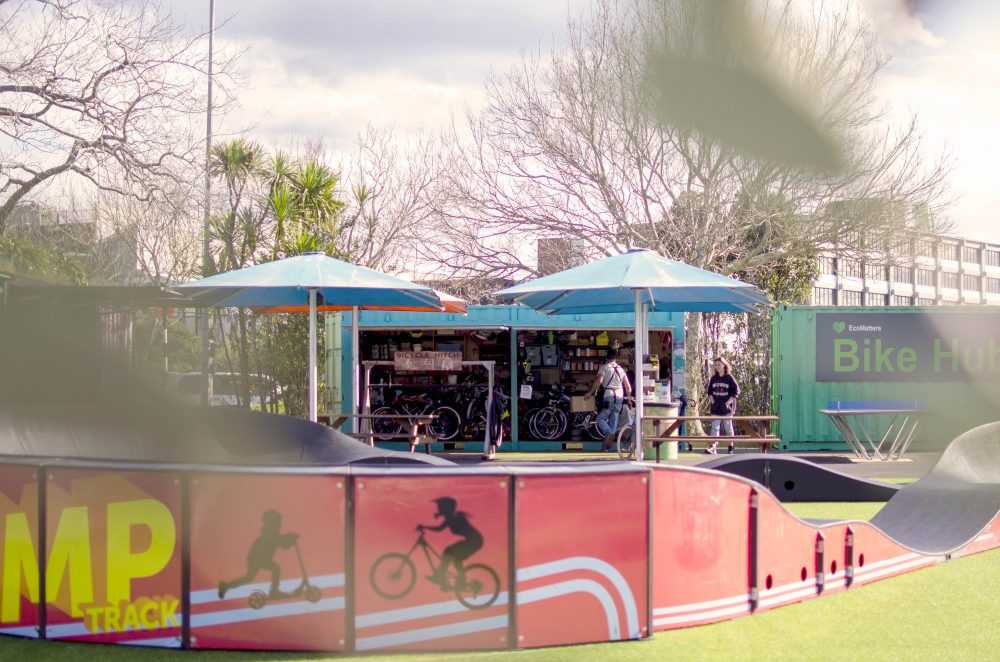 Queens Wharf
89 Quay Street, CBD
Open Thurs-Sun, 10am-2pm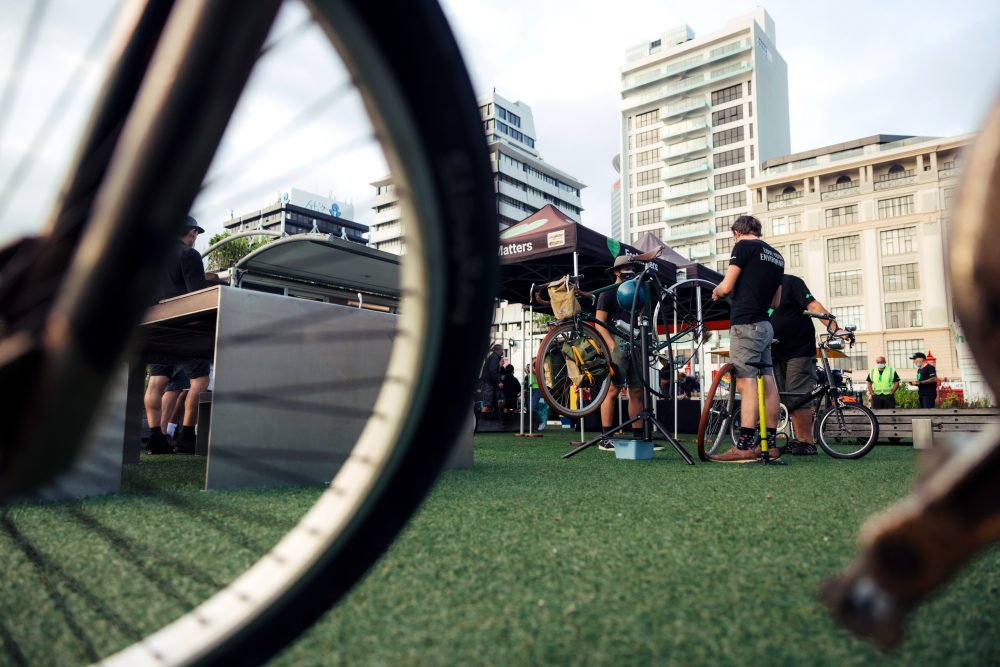 Glen Innes
Maybury Reserve, Taniwha Street
Open Thurs-Sun, 10am-2pm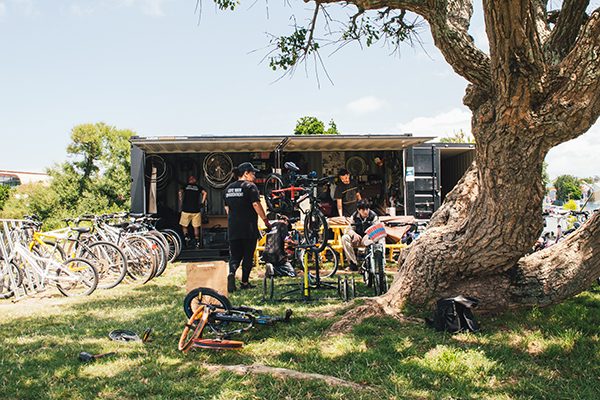 kia ora and thanks to
A huge thank you to everyone who has supported us through donating used bikes, purchasing bikes and parts from us or volunteering with us.
We also acknowledge the valuable support of early funders, who have helped us get where we are today, including the NZ Lottery Grants Board, Mike Greer Commercial, the Mt Wellington Licensing Trust and Tāmaki Regeneration.