EcoFest
Friday 15 March – Sunday 14 April 2024
EcoFest is an annual month-long festival celebrating the unique environment of Tāmaki Makaurau and how we care for it. Each year, the programme is packed with events, activities, installations and workshops for people of all ages and at any stage of their sustainability journey. From composting workshops to silent disco clean-ups, EcoFest's aim is to make sustainability fun and accessible, inspiring people to make simple changes to reduce their impact on the environment. The festival programme will be released late February 2024.
For the second year running, EcoFest will be held Auckland-wide as a collaboration between EcoMatters Environment Trust, Kaipatiki Project on the North Shore, Beautification Trust in South Auckland and Waiheke Resources Trust.

Call for events
Hosting an event is a great opportunity to share your environmental knowledge, reach new audiences and recruit new volunteers. Organise and register any event with an environmental or sustainability theme in Auckland during EcoFest. Details for registration coming soon. In the meantime start thinking about planning your event.
Event hosts and supporters
Would you like to join our mailing list for event hosts and festival supporters in West Auckland? Email [email protected] to find out more about opportunities to support the festival.
Organising your event
Events can range from guided nature walks to film screenings, stream restoration days to family bike rides, hands-on workshops and more. You are welcome to include your regular events or volunteer sessions. View the 2023 programme for more inspiration on what kind of event you could host.
The event can be scheduled for any date and time between Friday 15 March and Sunday 14 April 2024 that suits you. The 2024 festival dates include the Easter public holidays (Friday 29 March – Monday 1 April).
Event hosts can download our support pack, including tips on how to plan and promote events here.
Event categories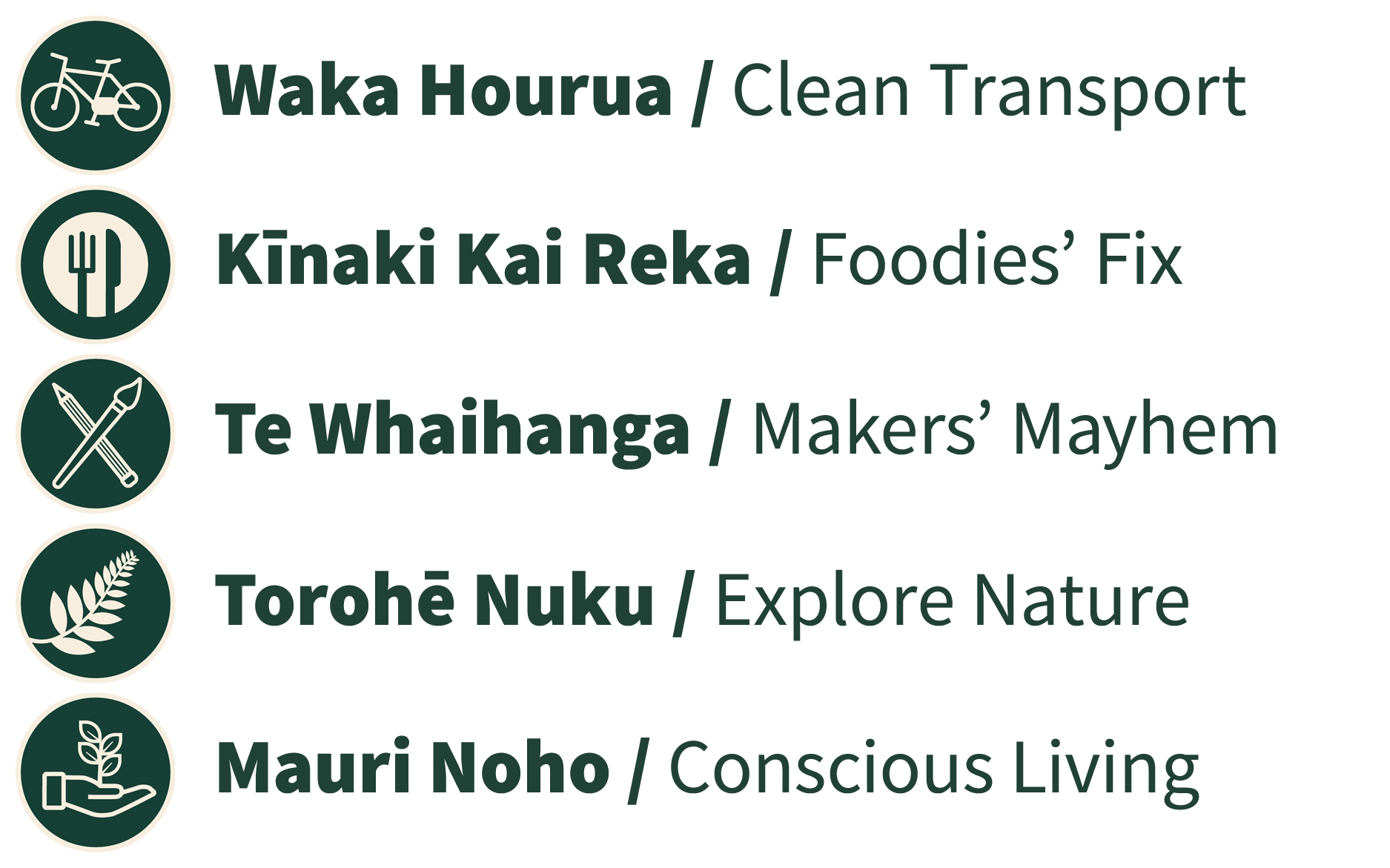 Festival updates
To receive updates about EcoFest, as well as EcoMatters news and events throughout the year, sign up to get our regular EcoMatters newsletter and follow us on Facebook.
tell us what you thought
Gathering feedback from people who attend events is really important for EcoFest, as it helps us keep improving the Festival each year.
kIA ORA AND THANks TO
Our key festival funders, who make it possible.