EcoFest
And that's a wrap on EcoFest 2023
EcoFest is an annual month-long festival celebrating our unique environment and sustainable living. Each year, the programme features interactive workshops, experiences and activities that celebrate and restore our natural environment, and teach ways to live more sustainably in our neighbourhoods.
In 2023 we built on a longstanding collaboration between EcoMatters and Kaipātiki Project and took EcoFest regional!
There were over 500 events across Tāmaki Makaurau. We hope you got to enjoy one (or many) events. We look forward to EcoFest 2024.
Event Categories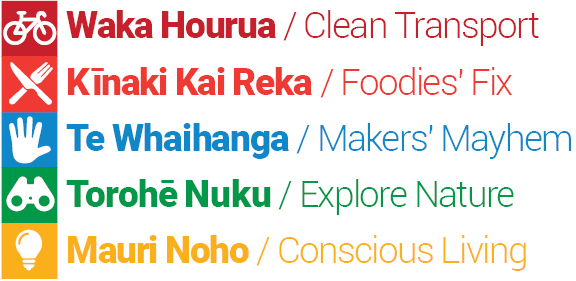 View a digital copy of the printed programme here.

tell us what you thought
Gathering feedback from people who attend events is really important for EcoFest, as it helps us keep improving the Festival each year.
Festival updates
To receive updates about EcoFest, as well as EcoMatters news and events throughout the year, sign up to get our regular EcoMatters newsletter and follow us on Facebook.
kIA ORA AND THANks TO
Our key festival funders, who make it possible.