Our Team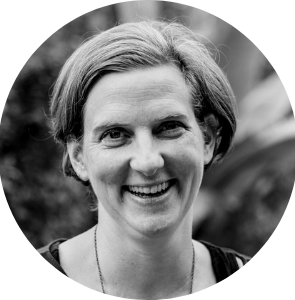 Anna Kary
Communications, Marketing and Events Team Leader
The best part of my role here is getting to share the amazing stories of all the different ways people in our community are helping the environment. When I'm not at work, you'll find me walking our dog, listening obsessively to podcasts, or cooking up a storm in the kitchen.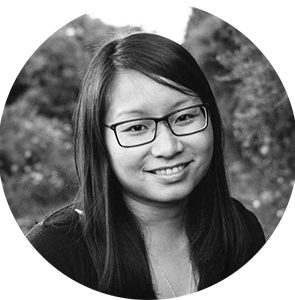 Deborah Teh
Marketing and Communications Lead
My job is to tell stories about how our community cares for the environment, and why. I'm often found with my nose behind a camera, and when I'm not at work I'm partial to sunny weekend bike rides and river-side reading.
Currently on parental leave.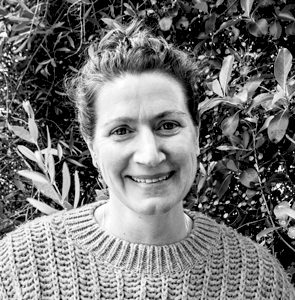 Ana Davison
Events and Community Engagement Specialist
I feel privileged to work part time at EcoMatters on great events like EcoFest West, the Zero Waste Awards and the Love Your Place Awards. I also coordinate the Whau Climate Action Network and have enjoyed recently helping project manage the Compost Collective. I am a Laingholm local, mother of two boys, and in my spare time like gardening, yoga and would love to learn to surf.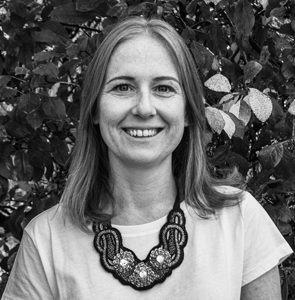 Michela Enna
Marketing and Communications
Specialist
I am working with the Home Initiatives and Waste teams, helping out with projects such as Compost Collective, Love Food Hate Waste, Healthy Homes, and the Zero Waste Awards. I have a background in PR and events, and I am loving the diversity of the projects and people here at EcoMatters. I am a Titirangi local, a big foodie, and when I'm not working, I'll be found with my three kids and husband exploring Auckland, socialising with friends, walking, cooking (and eating!), and reading.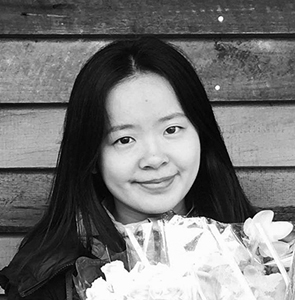 Angela Lai
Marketing and Communications
Specialist
The best part of my job is I get to connect with people from all walks of life and celebrate our shared passion for the environment. I come from a journalism background and I am loving my projects that bring our community together. Outside work, I'm a lover of running, swimming and SUP – terrible at all three.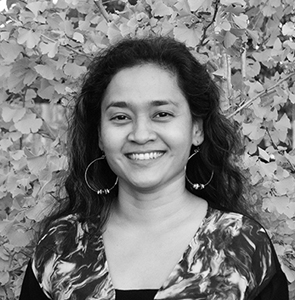 Tineswari Maruthamuthu
Graphic Designer
I thoroughly enjoy the design process – from identifying the problem, facing the challenges of creating a viable, creative remedy, through to successfully completing an elegant, user-friendly and comprehensive design solution. I am hugely passionate about sustainability and responsible consumerism, and am constantly inspired by human creativity, overcoming adversity, the bounty of nature and the power of mindfulness in our daily practice. When I'm not reading my never-ending pile of books, I'll be drawing, painting, art journaling, upcycling textiles and making things with my hands.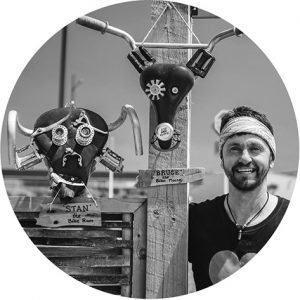 Brent Bielby
Team Leader Bikes
I manage the bike related activities across Auckland for EcoMatters. I love cycling… it's got to be best form of transport ever created! I enjoy being able to help out with basic bike maintenance advice, and am always happy to chat about bike stuff (like bike routes). I've been a bike commuter most of my life, and have also tried some road racing, mountain biking, and have cycled toured around NZ and Europe. My colleague Bruce (in the middle) can be quiet and unassuming, but make no mistake… he is our spiritual leader at the Bike Hub. Stan (on the left) is a bit sheepish, but is a real dag when you get to know him!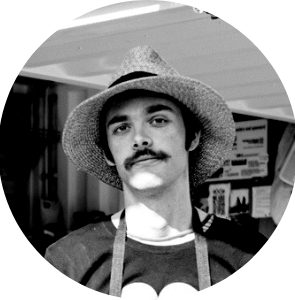 Josca Craig-Smith
Bike Hub Coordinator
I'm usually found at the Bike Hub in New Lynn working alongside our trusty volunteers. We guide visitors through their own bicycle repairs or adjustments, help with cycling advice, get donated bikes back on the road and stock recycled bike parts. I love helping get Aucklanders started on bikes or on the road to happier, more efficient and comfier cycling.
At home I am a proud father of two. Since 2003 I have been a bike mechanic and tinkerer with a love for retro and custom bikes. I also have a passion for classic boats, recycled wood furniture, sign painting and other crafts.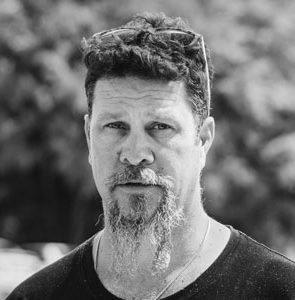 Shane Price
Bike Hub Coordinator
I'm based in the Henderson Bike Hub where I provide advice and support to locals to get their bikes in good working order. You can join me for a free, easy guided group ride every Wednesday morning from 10-11 am.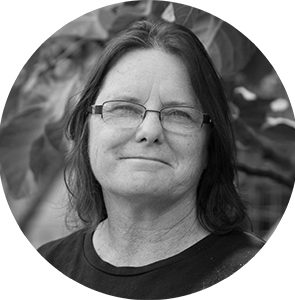 Alanah Mullin
Stream Ranger
I'm proud to have been a Stream Ranger at EcoMatters for 8 years, working alongside West Auckland neighbours restoring streamside environs together. In my spare time I love following the Womens Professional Tennis Circuit, going to local music performances, working, swimming and yoga where possible.
[email protected]
Phone: (09) 813 2285
Mobile: 021 308 268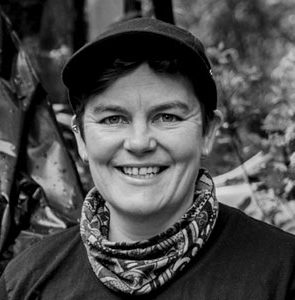 Melissa Ward
Senior Engagement Specialist
A self-confessed Nature Lover! I am at my best in the outdoors and love connecting with people and inspiring them to act and care for their environment – no matter how big or small. I like to compost, reuse, recycle and grow my own vegetables. I also enjoy volunteering when I can. My role for EcoMatters is as part of the Nature Team helping residents in the Waitākere Ranges and beyond with their environmental weeds on the Community Weed Bins project, Buffers project and the War on Weeds project.
[email protected]
Mobile: 021 458 365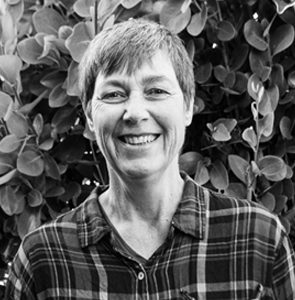 Erika Kuschel
Senior Weed Ranger
My work as a Weed Ranger for EcoMatters finds me scouring the foothills of the Waitākeres, searching for wild ginger and climbing asparagus. It feels good to stop the spread of these weeds in our beautiful Waitākere Ranges and work with the residents in these communities to help remove them. I love the outdoors and meeting big fat kereru every day is the best part of my job! Previously I worked as a Park Ranger for Auckland Regional Council in my local area of Muriwai. For relaxation I love to rest and go fishing, in between taxi-driving my two teenagers and walking my three dogs.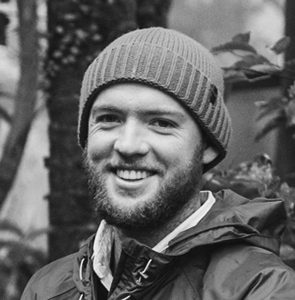 Ananda Birchfield
Weed Ranger
I joined the EcoMatters Nature team to help in the native plant nursery. Since then my work has expanded to weed control in the Waitakere Ranges and the wider Auckland region.
Working with the community and volunteers is really positive. I love being part of such an experienced team, as it means I am constantly learning on the job. Working in the bush-covered slopes of the Waitākere Ranges is also a major plus. Outside of work, I love playing sports, especially football, indoor basketball and volleyball.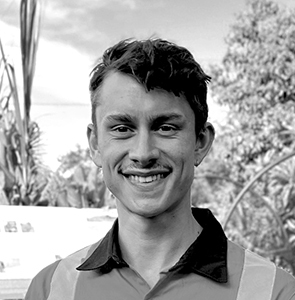 Logan Arrowsmith
Junior Weed Ranger
I'm part of the pest weed control team, working on the Buffer Zone Project in the Waitākere Ranges. I enjoy being outdoors in the bush and minimising the impact invasive weed species like climbing asparagus and wild ginger has on our natives. I also enjoy learning all about our beautiful native plants, trees and birds. In my spare time you may find me summiting a mountain or hiking in the bush!

JAY WATT
Waste Team Assistant
I am the Waste Team Assistant based at the Moselle Ave depot. My days here are spent up to my elbows in rubbish, processing recycling and sorting e-waste. Outside of work I like to relax with my aunties, take trips to the coast and play with old synthesizers.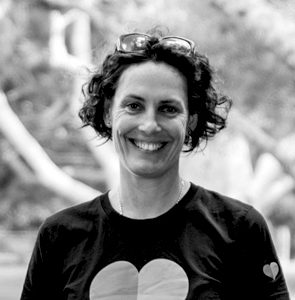 Amanda Hookham-Kraft
Community Gardens Coordinator – Hope Garden
I carry a background in Waste Wise Advisory, Regenerative development, Design and Holistic Plant medicine. The various projects at EcoMatters allow me to share with others this diversity of skills through the platforms of education, community resilience and waste development. Through nurturing co-operative and collaborative practices we continue to deepen our innate connections back into the living world. Growing awareness and change together that brings holistic health for ourselves and the living world is what inspires my work on a daily basis. I love West Auckland, practising yoga, biodynamic gardening and being a part of the regenerative development of the land at Titirangi Rudolf Steiner school where our three daughters attend.
sarah MURRAY
Compost Collective Project Manager
I am working with the Compost Collective team, an initiative close to my heart, and one I would love to see grow in all directions. My background is in construction. I was an eco builder for 10 years and one of my passions is enabling women to use tools. I get around mostly by bicycle, love sewing, solar cooking, and doing improv comedy at the Covert Theatre.

We're also supported by casual team members and many volunteers who contribute to our mahi, for which we are always grateful.