Our Team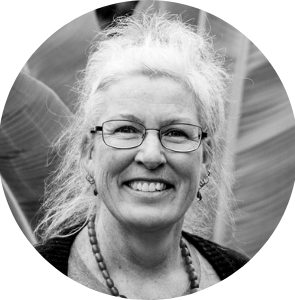 Lorna Painter
Retail Assistant
You will find me at the EcoMatter Store. I love the daily interaction with customers and fellow EcoMatters staff as there is always something to learn from every person. Whether they are well on their way with sustainability or just taking their first step, everybody who pops into the store is helping towards an effective change and I love being part of that! I am interested in building up and widening our range of products, gathering feedback and connecting with people, so if you have any ideas or suggestions for products or crafts you would like to see in the store, please stop into the store or email me.
When I am not in the store, I love growing plants and trees which are a really big part of my life. Watching the trees change colour along the valley and different birds that come and go as the seasons change is bliss for me.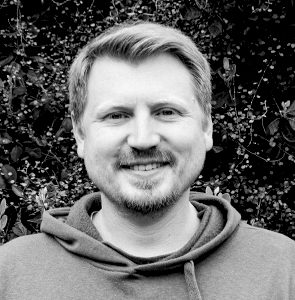 Kirill Karpushev
IT Assistant
I take care of the IT needs of EcoMatters staff. I have previously worked as a Systems Engineer for Huawai Technologies and have a Bachelor in Computer Science and a Diploma in Economic Studies.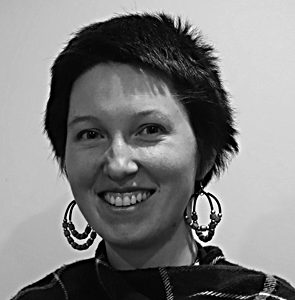 Lena Fedulova
HR / Health and Safety Coordinator
Every day I look forward to learning something new about sustainable lifestyle and how to care for Papatūānuku, here at EcoMatters. I am from Russia, lived in Moscow, Munich and London and recently relocated to Auckland with my Kiwi husband. While I am still settling in, I dream of growing my own vegetables, herbs and a lemon tree!
In my spare time I like to keep fit, volunteer and do craftwork. Now I hope to spend as much time as I can in nature, especially on the beach, where I can't get enough of beautiful seashells.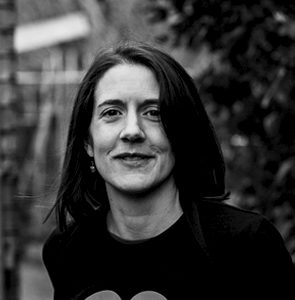 Emily Harris (ML)
Communications and Marketing Team Leader
My team creates EcoMatters' big events like EcoWest Festival and EcoDay, works with our wonderful partners, and shares with our supporters all the ways they can get involved. I currently work part-time and spend the rest of my time chasing after my children, exploring Auckland's beautiful beaches, bush and streams, and trying to grow as much of our own fruit and veggies as I can.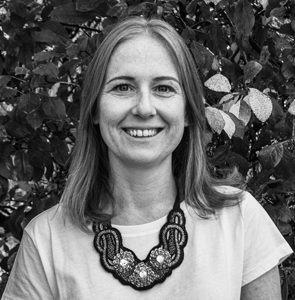 Michela Enna
Marketing and Communications
Co-ordinator
I am working with the Home Initiatives and Zero Waste teams, helping out with projects such as Compost Collective, Love Food Hate Waste, Healthy Homes, and the Zero Waste Awards. I have a background in PR and events, and I am loving the diversity of the projects and people here at EcoMatters. I am a Titirangi local, a big foodie, and when I'm not working, I'll be found with my three kids and husband exploring Auckland, socialising with friends, walking, cooking (and eating!), and reading.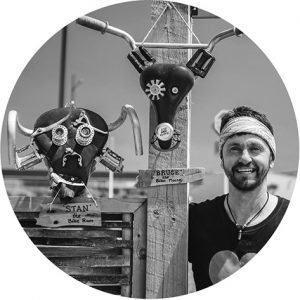 Brent Bielby
Team Leader Bikes
I manage the bike related activities across Auckland for EcoMatters. I love cycling… it's got to be best form of transport ever created! I enjoy being able to help out with basic bike maintenance advice, and am always happy to chat about bike stuff (like bike routes). I've been a bike commuter most of my life, and have also tried some road racing, mountain biking, and have cycled toured around NZ and Europe.
My colleague Bruce (in the middle) can be quiet and unassuming, but make no mistake…he is our spiritual leader at the Bike Hub. Stan (on the left) is a bit sheepish, but is a real dag when you get to know him!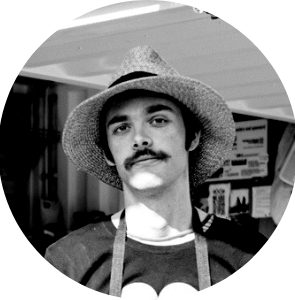 Josca Craig-Smith
Community Bike Mechanic
I'm usually found at the Bike Hub in New Lynn working alongside our trusty volunteers. We guide visitors through their own bicycle repairs or adjustments, help with cycling advice, get donated bikes back on the road and stock recycled bike parts.
I love helping get Aucklanders started on bikes or on the road to happier, more efficient and comfier cycling.
At home I am a proud father of two. Since 2003 I have been a bike mechanic and tinkerer with a love for retro and custom bikes. I also have a passion for classic boats, recycled wood furniture, sign painting and other crafts.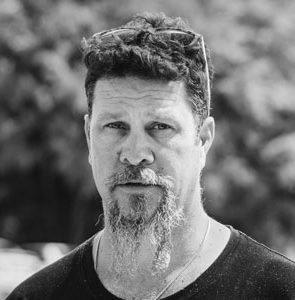 Shane Price
Community Bike Mechanic
I'm based in the Henderson Bike Hub where I provide advice and support to locals to get their bikes in good working order. You can join me for a free, easy guided group ride every Wednesday morning from 10-11 am.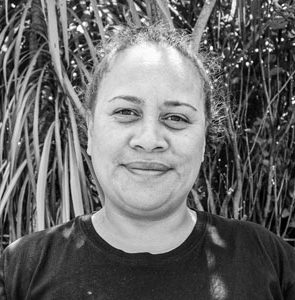 Jackie Makasani
Bike Hub Coordinator @Glen Innes
I'm a Glen Innes local of 18 years and love my neighbourhood, where my five daughters have grown up.
While I trained as a motor mechanic, this is my first foray in to the cycling world and I've very quickly become a convert.
With the growing number of bike paths being built in Auckland, I'm looking forward to introducing the Glen Innes community to the joy, convenience and environmental benefits of riding a bike. Call past and say hello!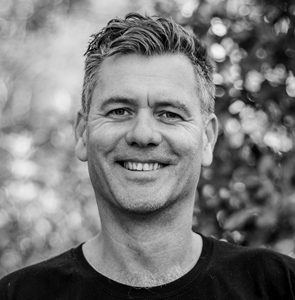 Damon Birchfield
Team Leader Nature
I have the privilege of guiding some of our great team of passionate and talented ecowarriors and environmental experts, as we work towards our vision of a society where aroha, wairua and mauri is restored.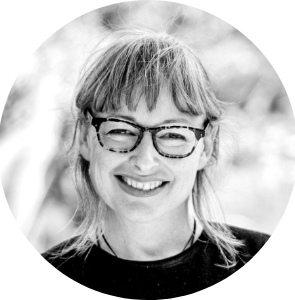 Meg Liptrot
Education Programme / Organic Teaching Garden Co-ordinator
I have a background in sustainable land management and green design so can advise you on organic, productive solutions for your backyard or block of land. I have also been through an eco renovation and can help with ideas and eco products for your place. I have worked at EcoMatters since 2005 and over that time developed a comprehensive workshop programme and network of expert tutors for the centre, the line-up is refreshed every season.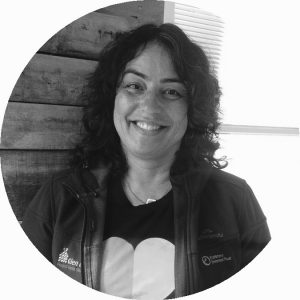 Pamela Gill
Principal: Restoration, Community and Iwi Relationships
Many of the projects I work on are focused on restoring stream side areas out west or dealing to pervasive weeds. I love working with the community to restore their environment. When not at work you'll most probably find me further out west enjoying the beautiful bush and beach environment I live in.
[email protected]
Phone: (09) 826 0554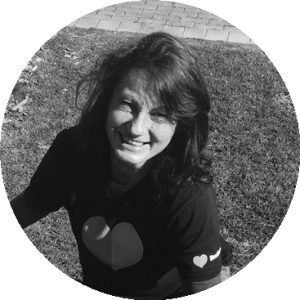 Chrissy Yates
Nursery Manager
I joined EcoMatters in January 2016 to set up small native plant nursery with the aim of contributing to environmental restoration activities in our local community, as well as providing an enjoyable setting where people can connect, share knowledge, learn and grow to love our native bush. I love my work and from a very early age I was fascinated with our native fauna and flora. The Waitākere Ranges was the perfect playground and over the years my passion for protecting our natural environment has grown. I am a resident of Glen Eden and for the past 15 years have gained much experience in native plant propagation and forest restoration.
[email protected]
Mobile: 0274 810 688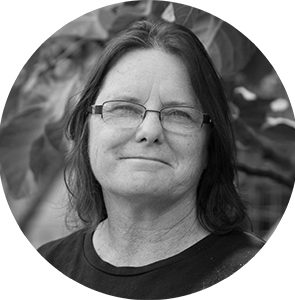 Alanah Mullin
Stream Ranger
I'm proud to have been a Stream Ranger at EcoMatters for 8 years, working alongside West Auckland neighbours restoring streamside environs together.
In my spare time I love following the Womens Professional Tennis Circuit, going to local music performances, working, swimming and yoga where possible.

[email protected]
Phone: (09) 813 2285
Mobile: 021 308 268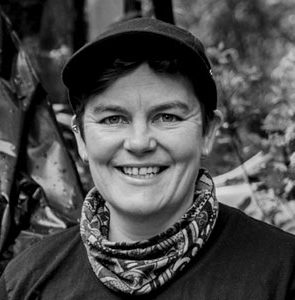 Melissa Ward
Senior Engagement Specialist
A self confessed Nature Lover! I am at my best in the outdoors and love connecting with people and sharing my passion. I always look for ways to improve the environment – even small things like banning glad wrap in my home. I like to compost, reuse, recycle and grow my own vegetables.
Having started off as a volunteer at EcoMatters, I have now come on board to help with a few projects including Pest Free Olympic Park, the Waitahurangi Wildlink & the Albert-Eden Pest Quest – all of these projects have an emphasis on reducing pests in our local areas.
I believe that reducing pests is essential & a great way to improve our environment for the future.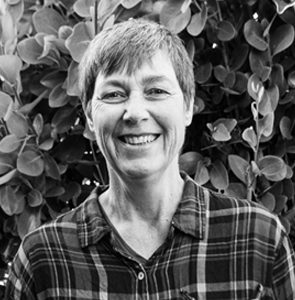 Erika Kuschel
Senior Weed Ranger
My work as a Weed Ranger for EcoMatters finds me scouring the foothills of the Waitākeres, searching for wild ginger and climbing asparagus. It feels good to stop the spread of these weeds in our beautiful Waitākere Ranges and work with the residents in these communities to help remove them.
I love the outdoors and meeting big fat kereru every day is the best part of my job!
Previously I worked as a Park Ranger for Auckland Regional Council in my local area of Muriwai. For relaxation I love to rest and go fishing, in between taxi-driving my two teenagers and walking my three dogs.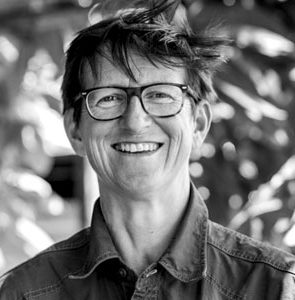 Sandra MacLean
Weed Ranger
Kia ora, I work in the EcoMatters Nature team as a Weed Ranger for the Bufferzone Project in Te Wao Nui o Tiriwa, aka the Waitākere Ranges. I've worked previously in species recovery, biological monitoring and stream side restoration in both Aotearoa and Scotland. I feel blessed to live in West Auckland, working to protect such a beautiful piece of bush – plus I get to stretch my legs every day with an awesome cycle to work. My downtime involves lots of bush time, cycling and botanising, so I'm in my element with this job.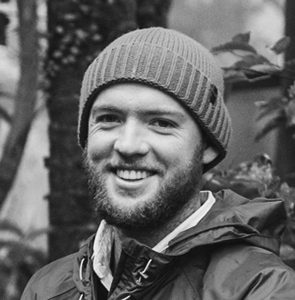 Ananda Birchfield
Junior Weed Ranger

I joined the EcoMatters Nature team to help in the native plant nursery. Since then my work has expanded to weed control in the Waitakere Ranges and the wider Auckland region.
Working with the community and volunteers is really positive. I love being part of such an experienced team, as it means I am constantly learning on the job. Working in the bush-covered slopes of the Waitākere Ranges is also a major plus.
Outside of work, I love playing sports, especially football, indoor basketball and volleyball.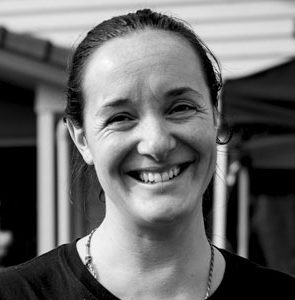 Sarah-Jane Murray
Team Leader Waste and Food
I am the Waste and Food Initiatives Team Leader here at EcoMatters. My projects include Compost Collective, Zero Waste Events, Love Food Hate Waste, Adopt-A-Resource, and the Hope Learning Centre Garden. I am extremely passionate about reducing any type of waste from ending up in landfill and do my best to encourage others to take action towards a less wasteful future for Aotearoa.
In my spare time, I love to kite surf and take my dog Chilli for walks on the beach.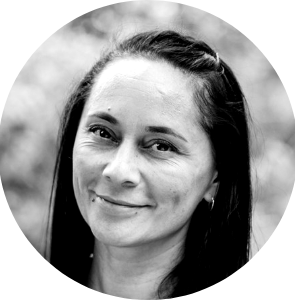 Shannon Otene
Logistics and Operations Supervisor for Sustainable Salons
I have two different roles at EcoMatters, but both are for a sustainability project under the Zero Waste Team at our Rosebank Road depot in Avondale. Both roles are varied and busy, which I love as it keeps me on my toes. I'm not the type to dilly dally with tasks or jobs, rather just jump in and get stuck into it! Although I did not come into this environment with the same experiences and knowledge as many of my EcoMatters whanau, I am proud to say they have taught me so much and am eager to learn more about protecting 'to tatou aorangi ataahua' (our beautiful planet) and be more resourceful in our everyday living.
Outside of work I enjoy being active by playing sports of all types and enjoy spending quality time with my children.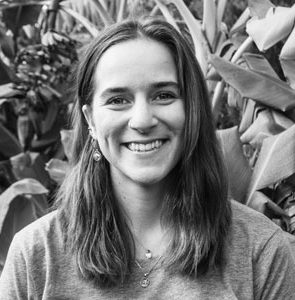 Sydney Shead
Sustainability Advisor
Here at EcoMatters, I am involved in the Home Initiatives team working as a Sustainability Advisor. Having a degree in Business, with a major in sustainable enterprise, this job was a perfect fit for me. I love working with like-minded individuals who are creating positive impacts on our natural world and surrounding communities. Outside of EcoMatters, you would find me working on my fitness goals or spending the day with a pencil in my hand practising my art.