Trustees
Dr Charlotte Moore
Chairperson
Charlotte has a strong interest in the connections between people, place and environment, and believes that caring for our environment is central to the wellbeing of our communities. Her PhD from the University of Auckland examined how we deliver social services in Aotearoa New Zealand with a focus on the role of community and voluntary sector organisations. She is Kaiwhakahaere at the New Zealand Family Violence Clearinghouse, based at the University of Auckland, a national centre for research and information on family and whānau violence in Aotearoa New Zealand. In her spare time she is an enthusiastic (if somewhat average) ocean swimmer, a pastime she enjoys with her husband Andy.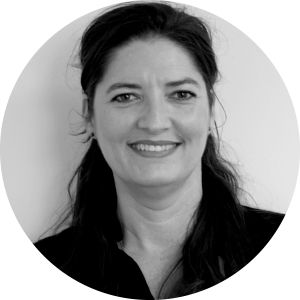 Anna Groot
Deputy Chair
Anna has honed her skills in business growth and strategic communications advisory, growing businesses and organisations across the UK, Europe, Asia and Australia over the last 20 years. She has recently brought her skills and contact book home, to help New Zealand businesses thrive both domestically and on the world stage. Anna has worked with start-ups, non-profits and multi-national corporations alike, developing business growth strategies and bringing ideas to life in the form of immersive experiences, unique products, innovative services, facilitated introductions, filmed content and animation. As a multiple hat wearing business development advisor, producer, director and scriptwriter, and cat herder, Anna is happiest when working on a vision in need of distillation, bringing the right people together to affect positive change in the world. "Nothing is impossible" is her mantra. Anna is thrilled to be utilising her skills to help nurture kaitiakitanga and help restore the whenua.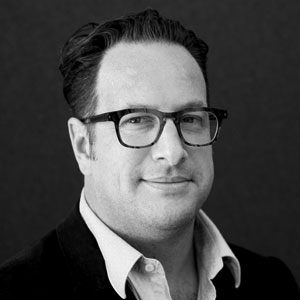 Nick Pollard
Treasurer
Nick is an accomplished resource management consultant and organisational leader, working with people and communities in a broad range of projects with one of New Zealand's leading environmental planning and design consultancies. Through his work with a wide range of stakeholders, Nick is keenly aware of the need to work collaboratively with participants and understanding the diverse drivers and contexts that shape behaviours and outcomes. Nick has a strong personal alignment with the values and objectives of EcoMatters, with a belief that through community action and working with nature we can solve complex problems and achieve significant improvements for the environment and for people's lives. Nick's involvement with EcoMatters is inspired by a goal of increasingly stepping more lightly on the land, and encouraging others to join him.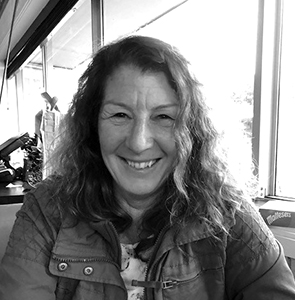 KERRY ALLAN
Kerry has worked in the sport, recreation, and wellbeing sectors for over 30 years, bringing extensive experience in business development, project management, leadership and systems design. Her desire is to create sustainable and transformational change to enable all people to be healthy and well. Kerry's extensive experience provides strategic and visionary thinking, leading teams towards a shared vision and direction to achieve collective impact.

With an academic background and interest in nutrition and physical activity, Kerry is passionate about shifting systems so everyone can access healthy kai and be physically active. Her current role has led to a desire to consider how the social and built environments enable or prevent whānau from being healthy and active and systemic shifts to achieve societal equity.

Kerry leads the Healthy Families Waitākere team in supporting change for better health and wellbeing, taking a preventative systems approach by challenging the status quo. Through this work, the relationship between the health of our environment and the health of our people has become increasingly important and this is why Kerry is delighted to be on the EcoMatters board.

Kerry lives in Oratia, Auckland with her family of six, four amazing young adults and a beautiful grandson. She enjoys the outdoors, being active and quality time with family and friends.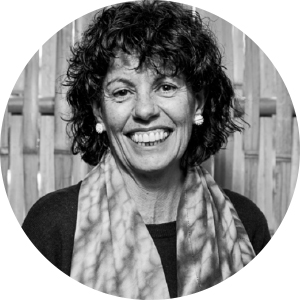 Nicola Campbell
In her professional role Nicola provides consultancy and professional coaching and mentoring support for senior leaders in SME, corporate, government, community and health. She loves the mission of EcoMatters to connect people with the environment as it aligns with her personal commitment to help people to live a good life while contributing to building a socially just, environmentally sustainable, and spiritually fulfilling world. After having the privilege of living in inner city Ponsonby for over 30 years and raising her daughter there, Nicola made the move in 2020 to live in the west where she is welcoming the shift from a lively urban community at her doorstep to the calm presence of native trees, elevated vistas and a circle of friends and family who are mad about gardening.
Lauola Schuster
Lauola Schuster is of Samoan and European heritage and embraces her biculturalism. Born and raised in Auckland, she loves the diversity present in our city. She has always had an interest in the environment, the role we play in protecting it and moved onto gain qualifications in Geography and Environmental Management. Her studies led her to appreciate the importance of community participation and collaboration in sustainability. She is a Community Advisor with Department of Internal Affairs with a community-led development focus and an advocate for Pasifika and the environment. Her interests are the outdoors, the ocean and she volunteers with teaching women's skateboard classes. As a board member she appreciates the opportunity to support both EcoMatters and our community.