Donate
Ways to Give
Thank you all for your generosity! Our matched fundraising drive has now closed, but we still welcome your donations to help our ongoing work. Please use the form below if you'd like to donate.
When you donate to us, you're making a direct and valuable difference to the natural environments and communities of Auckland, as well as their influence on Aotearoa as a whole.
By making a financial donation you'll become part of our whānau, restoring the whenua (land) with us and through it the health and happiness of many people.
From one-off donations to regular giving, sponsorship and even bequests, there are many ways you can give back, both to your community and the environment. Please let us know if there is a particular area that you want to see positive change happen in.
One-off Donations
Even one small gift can make a difference to the environment. We encourage you to explore our website and get in touch so you can better understand the mahi (work) we do everyday. Please consider a one-off contribution and become part of our cause. Simply fill out the form, picking 'one-off donation' before choosing your gift amount.
Regular Giving
While every single gift is highly valuable, receiving regular contributions from donors means we can more accurately predict the difference we'll continue to make in future. We appreciate that making a monthly donation is a very generous act. Please select 'regular donation' before choosing your gift amount.
---
NGĀ MIHI NUI KI A KOUTOU
Thank you all for your generosity–together, we've raised $4,674, of which US$2,500 will be matched by the Johnson Ohana Foundation, making a total of $8,605 for this fundraising campaign: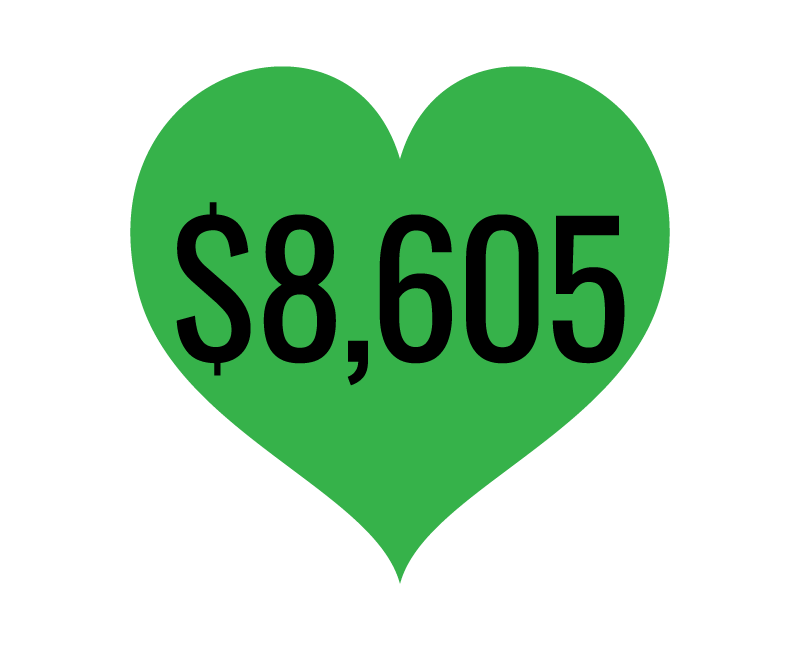 ---
OUR PLANTING PROJECT
We've got a pretty great track record when it comes to helping restore the whenua. In the last five years we've helped grow more than 70,000 plants and trees, many of which have been used to regenerate local bush and streamside areas.
But planting is not just about getting a tree in the ground. It takes time and effort to prepare areas ready for restoration, and then once planted, to care for the trees so they get the best possible start in life.
Once established, these trees help keep invasive weeds at bay, provide food and shelter for our native birds and insects, and take carbon from the air. They also help make our neighbourhoods more enjoyable for everyone, offering shady green spaces where we can all connect with nature.
We welcome your financial support but we'd also love for you to join us in the practical aspects of this work so please look out for invitations to join us at weeding, planting and mulching sessions.