Keeping busy the EcoMatters way
Posted:
Looking for more ways to keep busy in your own home and backyard during the Easter break and beyond?
Our EcoMatters team are putting their talents and skills to use in all sorts of new ways while we're all at home. Here's a taste of what we've been up to and resources we're using to help stay busy.
How does your garden grow?
"I'm a bit limited in resources, but it's the same for everyone, right?" says Pamela Gill, our Principal: Restoration, Community and Iwi Relationships.
She planted rocket, beetroot, spring onions and coriander on Saturday 4 April and created a makeshift hot house to keep her fledgling seedlings warm at night. In just four days her rocket seeds sprouted.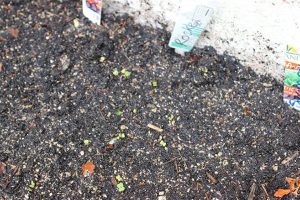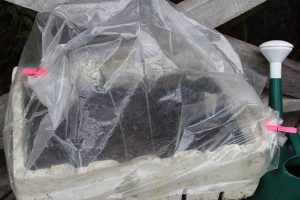 Meg Liptrot, our Community Garden and EcoHub Education Coordinator, says if you are lucky enough to have seeds and even better, some seed raising mix, to hand, these could be planted now to start a winter garden.
"Like Pam has shown, greens such as mesculin salad and rocket are easy to grow, even in containers, if you do have seed to hand. You'll be rewarded with some much appreciated fresh input to your meals over autumn, as young leaves can be clipped as 'cut-and-come-again' crops, says Meg.
"Now's also a good time to plant brassica seeds in punnets, for planting out in several weeks for winter crops."
Nature hunts and neighbourhood exercise
Turn your backyard into a nature hunt, with Backyard BioBlitz NZ, kindly shared with us by an EcoMatters friend, which uses the iNaturalist app to help more people learn about what lives in their own backyard. 
Photograph spiders, insects, lizards, plants and birds in your own backyard and upload them to the Backyard BioBlitz NZ project on the iNaturalist app to share what you have found with the world. 
Perhaps you'll be out walking or taking a bike ride to spot decorated eggs as part of the Prime Minister's neighbourhood easter egg hunt. Our Bike Hubs Facebook group is a great place to share your bike stories and get tips and advice from other like-minded people.
The cardboard challenge
In Auckland, kerbside recycling continues as normal (although don't forget collections are a day later after a public holiday!) However, with paper and cardboard being temporarily sent to landfill while overseas markets are closed, we're finding ways to reuse cardboard instead.
The gardeners among us know that egg cartons, shredded paper and cardboard are all great sources of carbon in compost, helping achieve the crucial 30% green, 70% brown ratio. Others are using cardboard for craft to keep the kids entertained, creating everything from costumes to cardboard cities.
Looking for some crafty cardboard inspiration? The Humble Rubbing, part of EcoFest West and hosted by Corban Estate Arts Centre, is an online kids art workshop that uses items you'll almost certainly have around the house.
Water for Life
Our friends at Watercare, who support our water savings programme, just launched the Water for Life website, with tips for helping conserve this most precious of resources. Check out our very own Kirstie McDiarmid, who shares her secrets to using water more wisely at home.
Download and print our water saving colouring activity for children. Completed entries can be scanned and emailed to [email protected] and we'll send out a prize for our favourites in each age category, once things get back to normal.
Water is also the central theme for one of the EcoFest West events continuing during our time at home.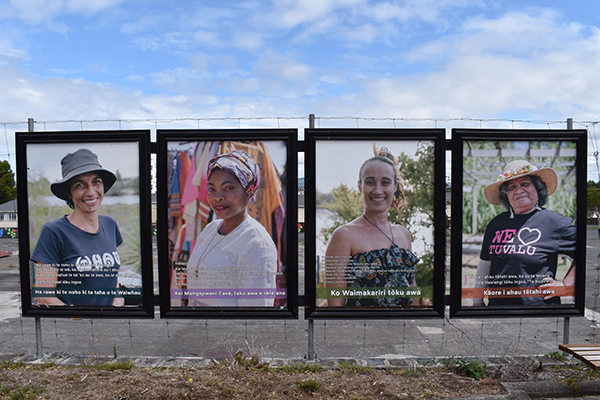 Awa Stories is a storytelling project where 10 local residents share their connection to their awa and their first experiences with wai/vai/water. If you live close to Avondale town centre, check out the photo exhibition along Great North Road when you are out walking.
But everyone can enjoy the short video interviews with our subjects, which are being released regularly over the next few weeks. Follow our Facebook page to see these and find out what other EcoFest West events are still happening here.