REAL CROCKERY & CUTLERY HIRE

Want to give your events the zero waste edge? By providing real crockery & cutlery, you can eliminate single-use packaging and create a different event experience.
What's available:
150 plates
50 bowls
60 cups
150 knives, forks and spoons
7 aprons
12 washing basins
Things to know: 
All items can be hired for $100 for up to a week.
Items must be returned clean.
Hirer must collect from, and return to the EcoMatters Depot, Unit E, 489 Rosebank Road.
If you want to find out more or if you'd like to make a booking, please email SJ at sarah@ecomatters.org.nz
RENT-A-BIN
Rent-a-bin is available for small to medium events aiming for a zero-waste result. By providing three simple colour-coded bins, people can easily separate out their waste when they dispose of their trash on site. Brilliant!
About the bins:
Each bin is 40 litres
Wooden stands are optional and free when renting three bins
Rental fee is $10 plus gst per bin
Bins are stackable
Bins have handles which also lock the lids - so no spillages when they are full.
All bins come labelled so they're easy to setup and understand.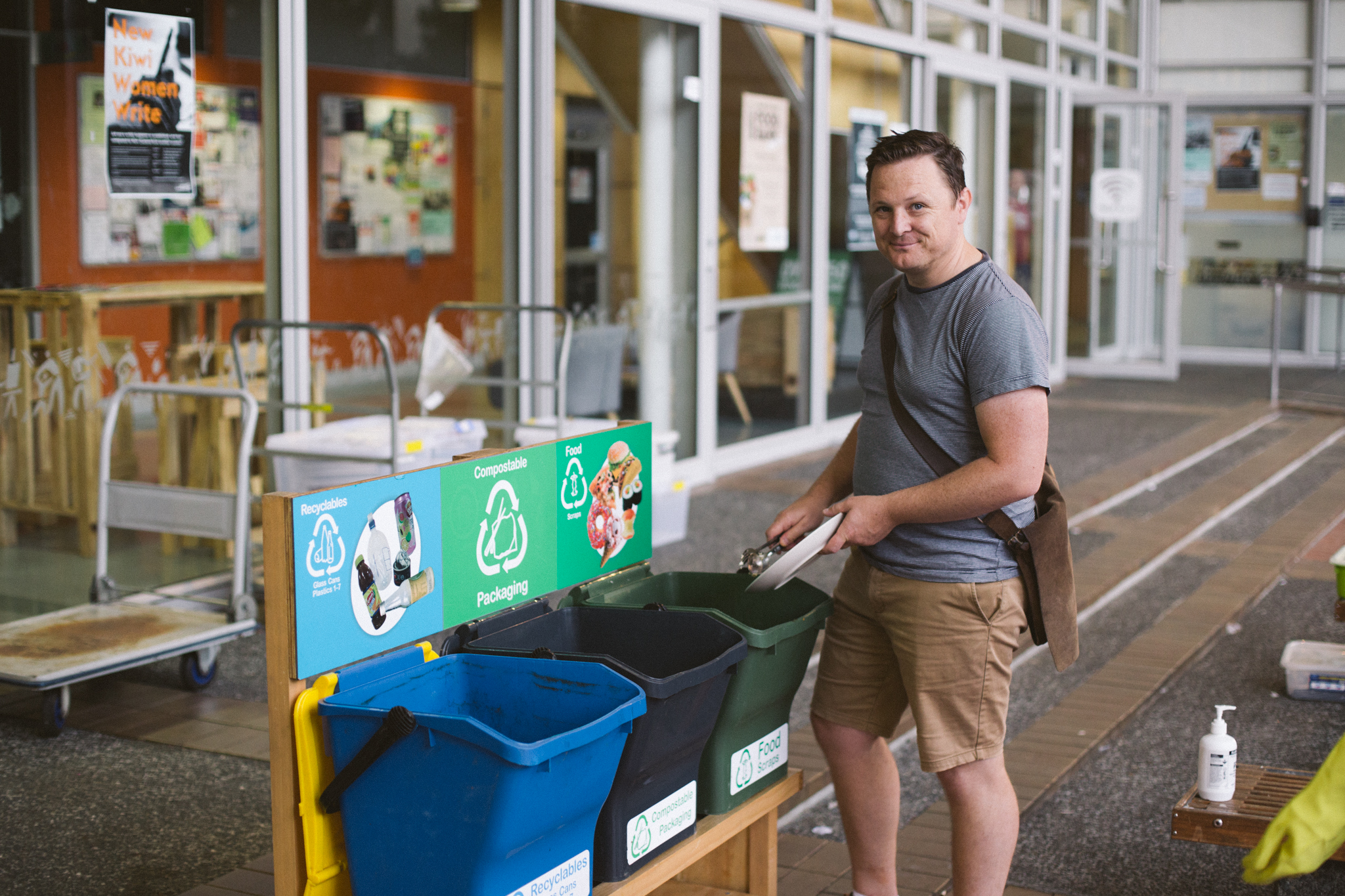 Things to know:
Renter must collect the bins from 1 Olympic Place, New Lynn
Renter must return the bins empty and clean
The stands are rather big so if you plan to use the stands you need an open top ute to collect them
There is an overnight charge of $5 per bin
We can also provide fabric bin covers for the single and double bins that you often find in public spaces.
If you require further information or you want to rent a bin, please email SJ at sarah@ecomatters.org.nz
ZERO WASTE EVENT GUIDE
EcoMatters has partnered with Auckland Council to provide a one-stop 'how to' guide for anyone interested in running zero waste events. Along with information about event planning, compostable packaging and case studies, you'll also find bookable zero waste loan gear and contact details for zero waste event advisors.
Visit the Zero Waste Events website