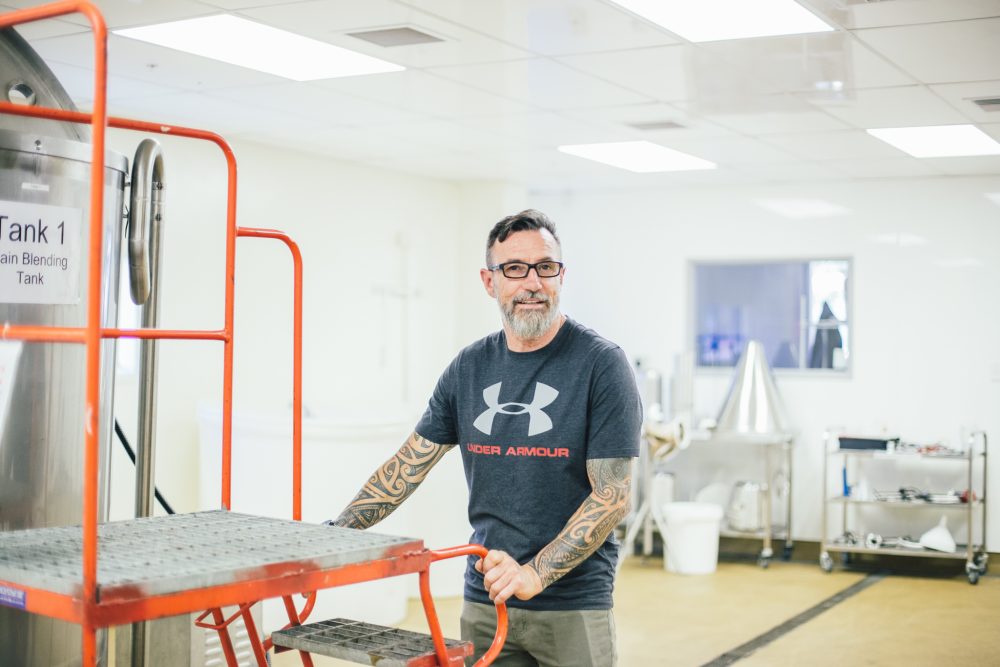 How ZYMUS on Rosebank Road diverts more than 50% of waste from landfill
Posted:
Commercial waste makes up 86% of the 1.6 million tonnes that Aucklanders send to landfill each year, but we're working with the Rosebank Road business community to turn that statistic around. Through our free Waste Brokerage Service, we're re-homing business waste materials that other organisations can reuse. This helps businesses save on landfill fees while giving back to community groups in need.
One of the friends we've made through this project is Scott Petersen at ZYMUS International, a food and beverage manufacturer and formulator.
We first met Scott when he approached EcoMatters asking if we were interested in composting ZYMUS' used coffee grounds in our community gardens.
Since then, by working with our Waste Broker Sarah Jane (SJ) Murray, they've donated tonnes of used coffee grounds to composters and community gardens; food grade buckets that the Massey's Men Shed have converted into bokashi buckets for the Compost Collective; and bulk water containers to community gardens to be used for rainwater harvesting.
We asked Scott a few questions about why they choose to ensure their reusable resources are given a second life rather than sent to landfill.
Tell us a bit about yourself and ZYMUS.
My position is Operations Manager for ZYMUS International, with Environmental and H&S management responsibilities. ZYMUS are formulators for brand owners in the Food & Beverage Industry, operating in Australasia with HQ, Central Labs, Manufacturing, Distribution and Customised storage facilities on our Rosebank Road site.
What materials have you been diverting from landfill?
We are diverting clear plastic wrap, plastic jerry cans, various drums from landfill. We are recycling bulk containers, cardboard, wood and plastic pallets and paper. Food waste is composted. We have established recycling bins systems, specifically for recycling, glass, tins, plastic. Waste raw materials on site like coffee grounds are provided to EcoMatters.
Why do you choose to divert waste?
It is important for us to know we are doing our best to look after the environment we live in.
We do it to fulfil strategic and culture values the organisation has established procedures that lead in being environmentally friendly across all operations in the business.
What are the benefits has your company experienced?
We've significantly reduced landfill costs, achieved ISO 14001:2015 and Eco Warranty 2016 International standards and achieved the Gold standard on The EcoVadis Corporate Social Responsibility (CSR) assessment.
Has it saved you money?
Yes, our landfill cost has been reduced by more than 50% on an annual basis.
What would you say to other businesses who are keen to do the same?
"Encourage Corporate Social Responsibility to save our environment for our future generation."
---
If you're a business in Auckland interested in reducing what you send to landfill, contact [email protected].
The resources we rescue need new homes. Check out what's available for reusing and repurposing at Adopt a Resource.