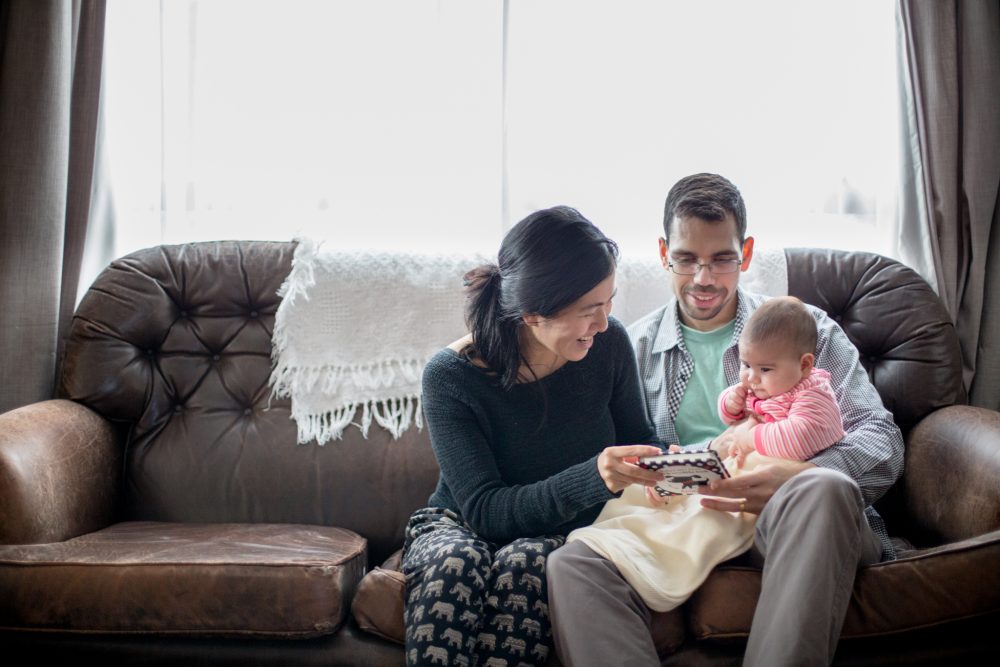 Lock down tips for locking out cold and mould this winter
Posted:
Control the way your home heats and cools, rather than letting it control you. Our sustainability advisors have a wealth of knowledge on making your home healthier, warmer and drier. Here's what to check and do to get your home winter-ready.
Tackle mould now
Mould loves dark, cold and damp environments. Inhaling mould fragments or spores can inflame the airways, causing congestion, wheezing, coughing and throat irritation. Extended exposure to dampness can affect lung function and cause or make chronic health issues such as asthma worse.
If you've got mould on ceilings and walls, removing it can be as simple as a good scrub with soap and water (and some elbow grease!)
TOP TIP: Ventilate, ventilate, ventilate! Keep mould at bay by encouraging good air flow through your home. Ideally, you should open doors and windows for between 15 and 30 minutes every morning to let fresh air circulate.
Then close them up, but leave curtains and/or nets open to let the sun in to heat your home. During winter, remember to close curtains before dusk, to hold that captured heat.
Hot tips on heat pumps
If you've got a heat pump, clean the filters by taking them out, giving them a vacuum to remove dust then washing them and leaving them to dry.
Run heaters and heat pumps efficiently – you want to get your household to around 18-22 degrees and then use your heating system to keep the heat at about this level.
Check this great info sheet about heat pumps from the Eco Design Advisor website, for more on how to clean and set your heat pump to run efficiently.
Get crafty to stop drafts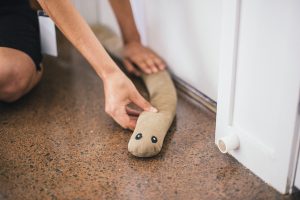 With just a sewing machine and some scrap fabric, you could whistle up a draft snake or two to help keep your home warm over winter. Here's our instructions on how to do this. We first shared this back in 2016 and it's still one of our most visited pages!
But if sewing isn't your thing, a draft stopper can be created just as easily by rolling up an old towel or sheet to block drafts from underneath doors.
It's curtains for windows
Give your curtains the once over to check their thickness and how well they fit against your windows. We love the great tips in this info sheet from the Eco Design Advisor website.
Employ a bit of DIY creativity to line single layer curtains. Lined curtains will help make your heating system more efficient, by trapping more warmth in rooms.
Attach an old sheet to the back of curtains with safety pins for an extra layer or if you are a dab hand at sewing, stitch the lining on.
If you don't have curtains on your bedroom or living room windows, get the tape measure out and measure up now, ready to order when the alert level is lower. Community curtain banks redistribute donated curtains to households who can't buy new curtains.
Moisture makers
Walk around your house to check your gutters. Blocked gutters can allow moisture to get into your ceiling cavity, adding moisture to your home. If you've noticed any problem areas, arrange to have these cleaned once the alert level is lowered.
Is your kitchen range hood or bathroom extractor fan working well? Check by holding a sheet of paper about 20 cm below the vent or range hood, turn it on and if the paper is sucked up towards the fan, it's doing its job. Also check if it vents externally, by looking for a vent (which is a hole with a grating over it) on the outside of your house, near the internal location of the extracto, or a cowling on the roof. If you can't find either one, it may mean that the fan is venting into the ceiling cavity or only filtering grease.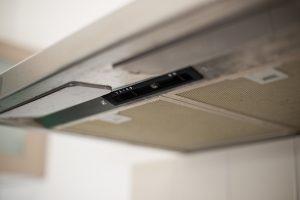 If your extractor fan or range hood isn't working well or you can't locate an external vent, make a note to get a service person in once the alert level is lower.
Keep lids on pots and pans and run your extractor fan or range hood or open windows to reduce moisture while cooking. Whenever possible, dry your laundry outside so you don't have damp items sitting inside.
For more help
Visit our Healthy Homes page to find out about our current services and for more advice.