2022 Love Your Place Awards
Nominations will be open from 1 June for the biennial Love Your Place Awards, which celebrates volunteers, businesses and schools making a difference for the environment in the Waitākere Ranges Local Board area.
How and when to nominate?
People can nominate themselves or others working in the environmental space anywhere across the Waitākere Ranges Local Board area, which stretches from Whatipu, Glen Eden and Titirangi in the south to Waitākere, Swanson and Te Henga in the north.
The nomination form will be available here from 1 to 30 June. Then in early July the nominees will be formally invited to and the winners announced at a special event held locally on Tuesday 2 August.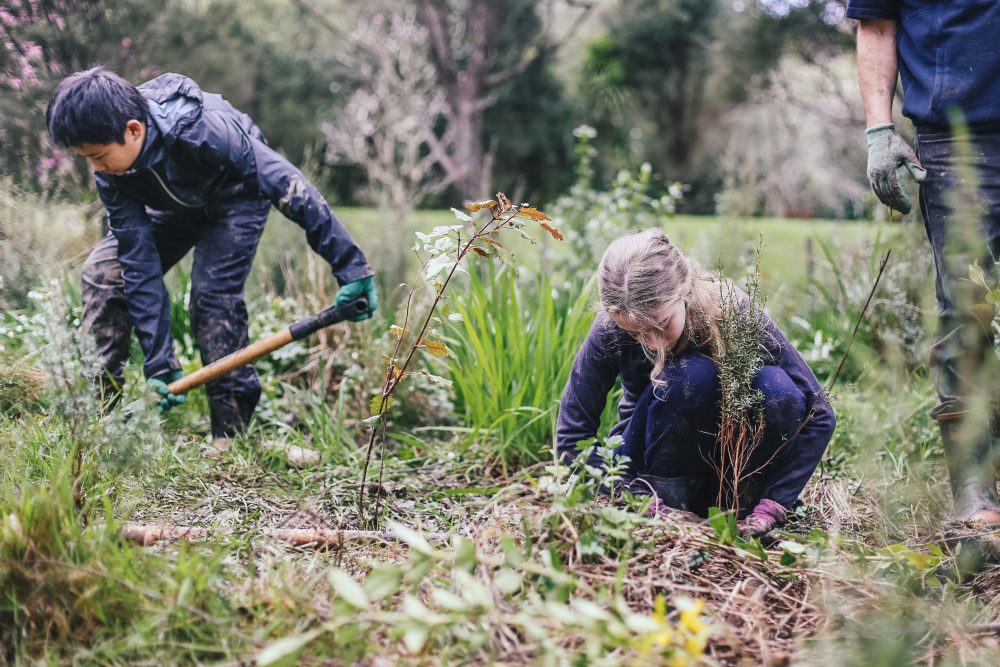 Award categories
If you know an environmental trailblazer working in the Waitākere Ranges, please nominate them for this year's awards. The categories include:
Denise Yates Award: for youth (under 16) showing emerging leadership around local environmental issues. In 2020, this was won by Dan Percy, a junior scientist who collected seawater samples, provided advice on identifying animals, and helped to maintain predator traps and bait lines.
Karaka Award: for a school or school group taking action on a local environmental issue. The award was won by Konini School in 2020. The school runs a range of lunchtime environmental activities, including pest control, caring for chickens, gardening, bush-related learning and caring for the school stream.   
Nīkau Award: for a business or social enterprise making a contribution to improve the environment. This was won by Tall Poppies Glen Eden, a daycare provider offering a learning environment made from renewable and recycled materials. 
Rātā Award: for an outstanding volunteer group or organisation taking action on a local environmental issue. This award went to Friends of Milan Reserve, who changed the Glen Eden reserve into a tranquil green space enjoyed by families from diverse cultural backgrounds.
Kahikatea Award: for an outstanding individual volunteer taking action on a local environmental issue. The late John Edgar, the President of the Waitākere Ranges Protection Society, was acknowledged in 2020. Under his leadership, the Society achieved permanent legal protection for the Ranges via the Waitākere Ranges Heritage Area Act, and successfully defended the Ranges many times against inappropriate developments and activities. 
The Love Your Place Awards 2022 are funded by the Waitākere Ranges Local Board and organised and hosted by EcoMatters Environment Trust.
---
stay in touch
If you want to join our mailing list to know more about the Love Your Place Awards, please reach out to [email protected], or talk to us on the phone (09) 826 4276.
kia ora and thanks to