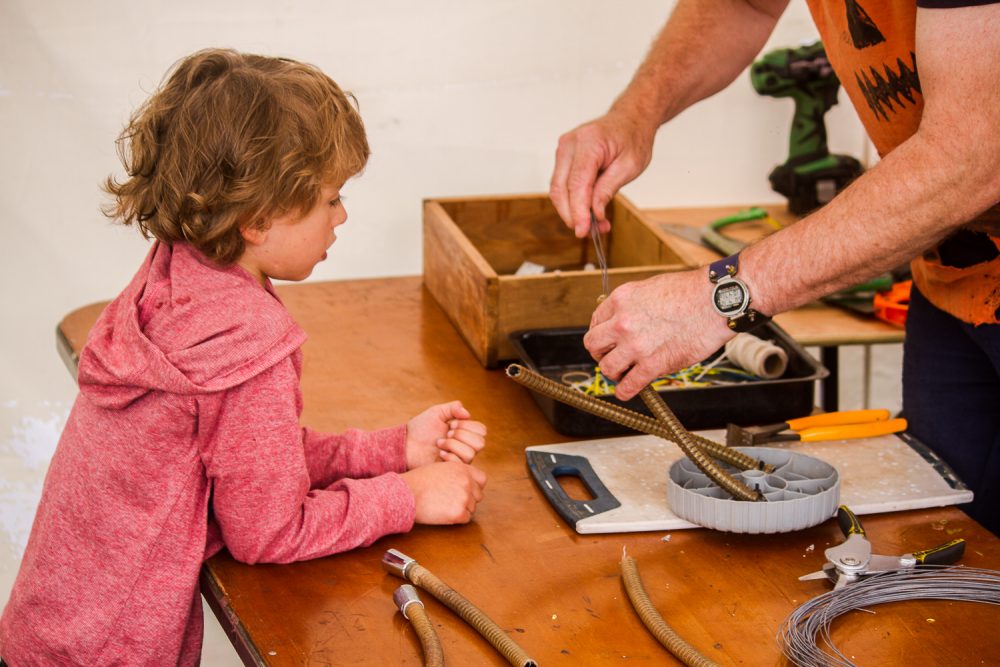 12 Top Picks for Kids at EcoWest
Posted:
If you're looking for great ways to keep the littlies entertained, EcoWest Festival 2017 has you spoilt for choice. Here're some of our top festival picks for the young and the young-at-heart.
We have some very special reptiles indigenous to Aotearoa that are at risk of predation and habitat loss. How can we protect these species, many of whom are under threat?
Learn all about New Zealand's reptilian world with Brian who is the former live animal curator at the War Memorial Museum. He will have a number of live species on display where you will get the rare chance to get up close and personal and see for yourself why they're so special.
Saturday 25 March 10.30am-12pm at EcoMatters Environment Trust Visitors Centre

Mark this day in your calendars – on Sunday 9 April, New Lynn will host the biggest eco day out to ever hit Auckland. This free event will have something for everyone, from a zero waste food court, to an upcycled market, to live music, performances and workshops all day long. Special prizes are up for grabs in the kids' treasure hunt and it'll be the perfect opportunity to check out the EcoMatters Bicycle Hub.
Sunday 9 April 11am-4pm at EcoMatters Environment Trust & Olympic Park
One for parents! The philosophy behind re:generate is to reuse, recycle and relove. The re:generate Kids Market is a place run by mums for mums. Stalls are selling preloved baby and kids clothing, toys, prams, furniture and more.
Sunday 12 March 10am-1pm at the Titirangi Memorial Hall

Dream Weaving for all ages. We'll be taking everyday items and turning them into a cool little basket for for keepsakes, using a paper cup as our frame and weaving in and out with plastic bags, fabric and wool. This workshop will be happening at the same time as the workshop All About E-Bikes: 'Faster, Further, Fitter', so parents can come along and learn all about e-bikes while the kids are getting crafty! Free, no booking required
Saturday 1 April 10.30am-12.30pm at EcoMatters Environment Trust Visitors Centre
The Kauri Karnival is a fun annual event, free for the whole family and sponsored by the Waitākere Ranges Local Board. The carnival theme is celebrating kauri and raising awareness of kauri dieback disease. The carnival line-up has live music including performances from Mayhem and Albi and the Wolves. There is plenty to keep the kids happy and entertained with carnival games, an animal petting farm, stilt walkers, clowns and face painting. Kauri art and information stalls will also be there.
Sunday 5 March 11am-3pm at Parrs Park, Glen Eden
Join Bike Te Atatu for a slow, family-friendly ride to along the Project Twin Streams shared path. Stop at either the renowned Tui Glen Reserve Playground or continue to Corban Estate Arts Centre and the heart of Henderson. Free, no booking required
Saturday 18 March 10am-12pm starting from Harbourview Peoples Park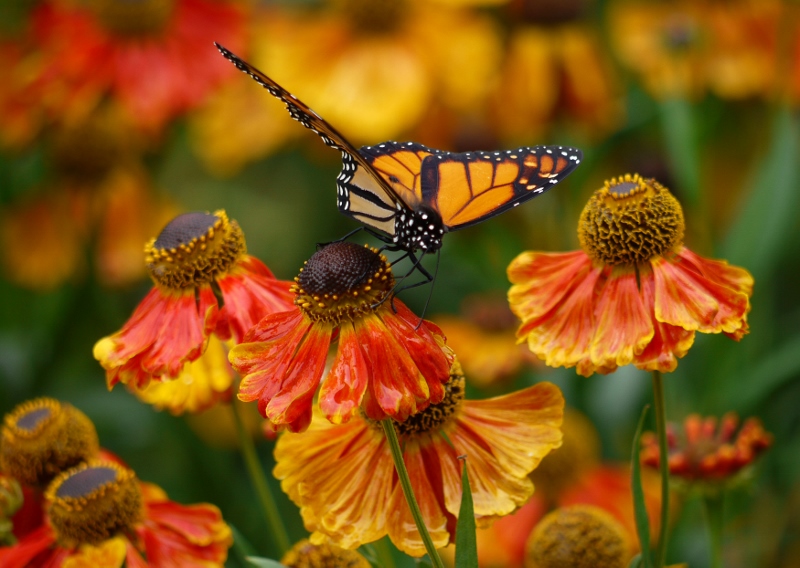 Join Whau River Catchment Trust for a summer insect and butterfly hunt. Discover the crawling, flying and burrowing coastal forest biodiversity with local experts John Early from Auckland Museum and Grace Hall from Landcare Research. Bring your smartphones and cameras. Magnifying glasses provided. Free, bookings essential, contact Natalie at [email protected] or 021 2950136.
Saturday 1 April 10-11am at 26 Saunders Place, Avondale
Come and learn more about butterflies. See monarch caterpillars, egg-laying, chrysalises and learn what's required to have butterflies come to your garden. Games for children, free packets of swan plant seed. Hosted by Moths and Butterflies of NZ Trust.
Saturday 18 March 1-4pm at Blockhouse Bay Recreational Reserve, Terry Street
Bug hotel building, bee pathway flower planting, chalk arting and enlightening speakers. Perfect fun-for-the-whole-family festivities to celebrate the first 6 months of Auckland's first-ever community-run Spray Free Cycleway project. Hosted by Glen Eden Transition Town, learn about the journey behind this initiative and why its founders are so passionate about its ideals.
Sunday 12 March 10.30am-12pm at 72 Savoy Rd, Glen Eden
Head down to Piha Domain for a picnic and opportunity to learn all about our local lagoons. What contamination problems are we tackling and what can we do to show our lagoons more love? Picnic, communication, education and epic exploring. No booking required.
Saturday 18 March 12-3pm at Piha Domain
This is a great opportunity for children to visit the Monarch Butterfly House and learn the full life cycle of the monarch butterfly from eggs, chrysalis and caterpillars to butterfly – a unique experience. The Garden will also be hosting an orienteering challenge, chalk drawing on pavement and other child-focussed events centred round the 2.5 hectare garden to explore and discover. Refreshments will be available as well as plant sales and a craft market with local crafts people for the adults. No booking required.
Sunday 12 March 10am-4pm at West Lynn Garden, New Lynn
Join Auckland Museum and MPHS at Bioblitz, an opportunity for students, parents and other interested members to become citizen scientists over 22 hours. Explore alongside scientists to search for and record all the species you can find in the day and in the dark at Henderson's Opanuku Stream at Corban Estate. Put your findings under the microscope and learn about the wild and wonderful, desirable and undesirable, visible and invisible, secretive and shy species that dwell in the nooks and crannies in the green corridors of our city environment. No booking required. 
Friday 24 March 10am-11pm & Saturday 25 March 7am-4pm at Opanuku Stream – Corban Estate Arts Centre, Henderson
Keen to check out more of our events? See our full programme at www.ecowest.org.nz