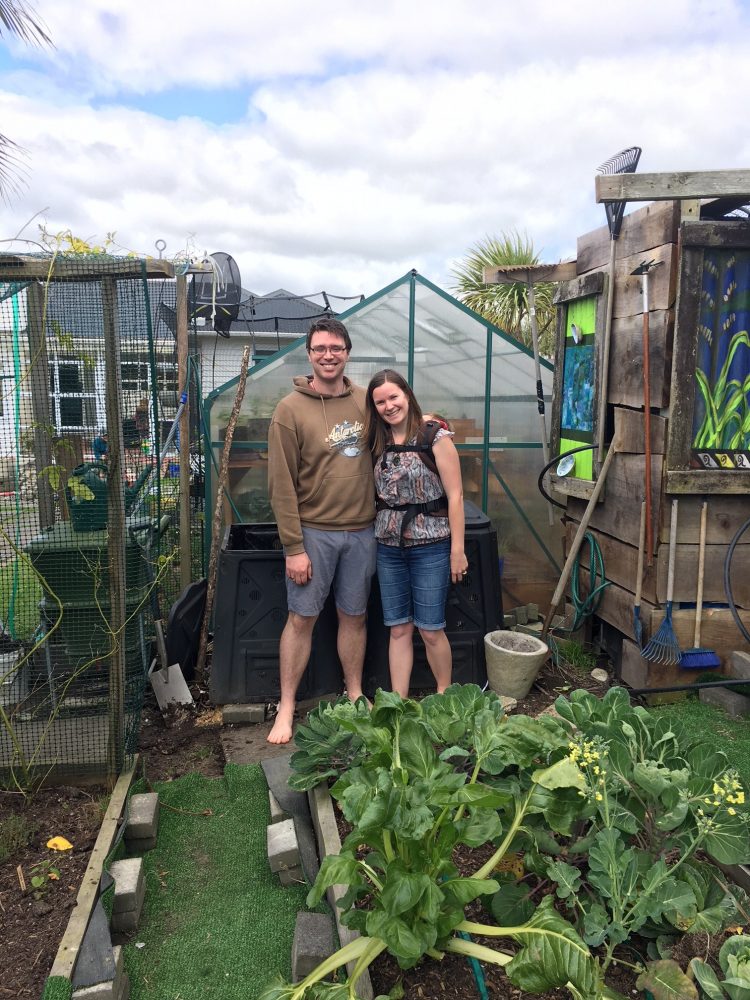 11 Ways to "Waste Away" The Day
Posted:
Come and find out how to reduce or reuse the waste in your everyday life.  Help make today and tomorrow waste-free with one of these great events at EcoWest Festival.
Wanna turn your old clothes into something usable again?  Recycle and reuse old clothes, scraps of fabric or worn bed linen into beautiful bookmarks to stop you losing your place in your library book!  Bring along any material you would like to cut up and we'll show you how to sew it into an awesome bookmark. Suitable for ages 8+.  Free Event.  
Tuesday 20 March, 4-5.30pm, New Lynn Library, 3 Memorial Drive
Do you have a shoe obsession that leaves you with boxes galore?  It can seem wasteful to just discard empty shoe boxes, especially strong ones.  Come along to our workshop and we'll show you how to transform it into an attractive and practical storage box that will look stylish anywhere on your worktop, desk, or shelves.  Recycle, reuse, and save money.  Suitable for 16+.  Free Event.  To book email [email protected].
Saturday 17 March, 11am-12.30pm, New Lynn Library, 3 Memorial Drive
Parenting is stressful enough as it is and dealing with the excessive waste your family can produce makes it even harder.  Join this humorous, entertaining and inspirational event full of tips and ideas around ways you can minimize waste in your house, especially with young children.  You get a free pack bursting with waste minimization products with each ticket.  Brought to you by Kate Meads.  Tickets: $30 for Individuals, $35 for Couples.  To book go to www.katemeads.co.nz.
Wednesday 11 April, 9.30am-12 pm, Te Atatu Peninsula Community Centre
One person's trash is another person's treasure!  We are recycling old magazines into a Pacific style weaving art!  Join us in turning a paper waste in a fun art craft for all ages.  Free Event.
Tuesday 27 March, 3.15-4pm, Avondale Library, 93 Rosebank Road
Join us as we work to protect the natural resources of Massey by collecting the rubbish that pollutes our stream and walkways.  This is about more than collecting rubbish, it is about community pride and neighbors working together.  Help protect our stream to create a sustainable environment for generations to come.  Gloves/bags provided, sturdy footwear advised.  Free Event.
Saturday 24 March, 10am-12pm, Leataata Preschool, 91-91 Moire Road
Say goodbye to plastic bags! In this event, better your carbon footprint and add a net shopping bag to your list of essentials.  Learn how to make your own macrame cord shopping tote bag for your trip to the local grocers.  Free Event.  To book email [email protected].  
Saturday 7 April, 11am-1pm, New Lynn Library, 3 Memorial Drive
Want to learn how to reduce your food waste?  This hands-on course offers an introduction to three ways of composting – bokashi, worm farming, and cold composting.  Come and discover what suits you best!  Confirmed participants will receive a $40 discount toward purchase of a composting system that can be redeemed online.  Free Event.  To book go to www.compostcollective.org.nz.
Saturday 7 April, 1-3pm,  Te Atatu Peninsula Community Centre, 595 Te Atatu Road
Ever want to be royalty for a day?  Pop in to the Blockhouse Bay Library and make your own cardboard castle from scrap cardboard and rule your own kingdom! An all-weekend event for children aged 5-12 years.  Free Event.
Saturday 17 March, Sunday 18 March, 12-4pm, Blockhouse Bay Library
Join this workshop for a tour of Practically Green's working compost systems, then find out how to get the best from your worm farm, Bokashi, and compost bin.  The Practically Green team will talk about their waste minimization journey to date.  Participants will receive $40 discount coupons from Compost Collective.  Free Event.  
Saturday 14 April, 10am-12.30pm, 25 Ambler Avenue, Glen Eden
Come and join us in making little treasure out of waste.  Three crafts will be available to make, catering for littlies to adults: planters, coasters, and pin cushions – all are welcome! Free Event.
Saturday 31 March, 12-2pm, Waitakere Central Library, 3 Ratanui Street
Learn how a family of six is reducing their household waste with the goal of producing only one bin of rubbish this year.  Explore some reusable alternatives to your everyday disposable products, and learn how you can produce minimal waste whilst maintaining a normal busy household.  Koha required.  Booking optional: email [email protected].
Saturday 24 March, 10am-12pm, Konini School Hall, 44 Withers Road
Check out the full programme for EcoWest Festival 2018 at www.ecowest.org.nz