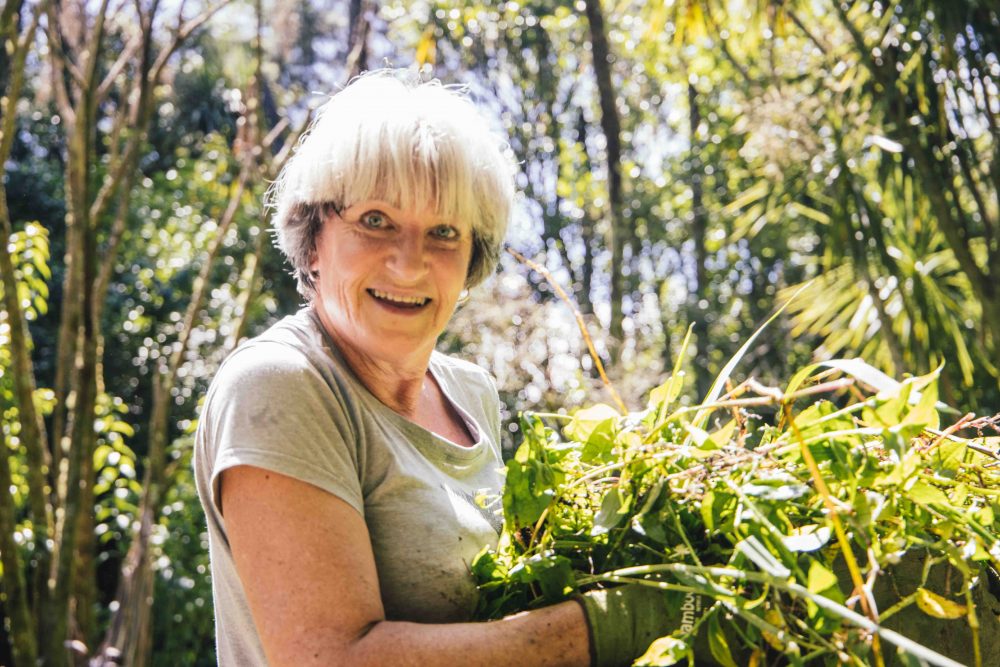 TITIRANGI ENVIRONMENT CHAMPION KEEN TO SEE MORE NEIGHBOURS ON BOARD
Posted:
A community environment champion is encouraging other locals to care for their neighbourhood reserves and parks, saying it's a great way to learn more about our native plants.
Kay Millar, a Titirangi resident and landscape designer, is passionate about native plants and volunteers as a weed coordinator in her local Kawaka Reserve.
"I went to several weeding bee sessions with EcoMatters and their staff put me in touch with the Auckland Council ranger. They helped me realise the importance of protecting our indigenous plants and I decided to volunteer in the Kawaka Reserve," says Kay.
"I then spoke to my friends and neighbours about volunteering here, and shared our weeding events on social media, so we've got some keen volunteers in the reserve too. I'd like to see more volunteers join us in the future."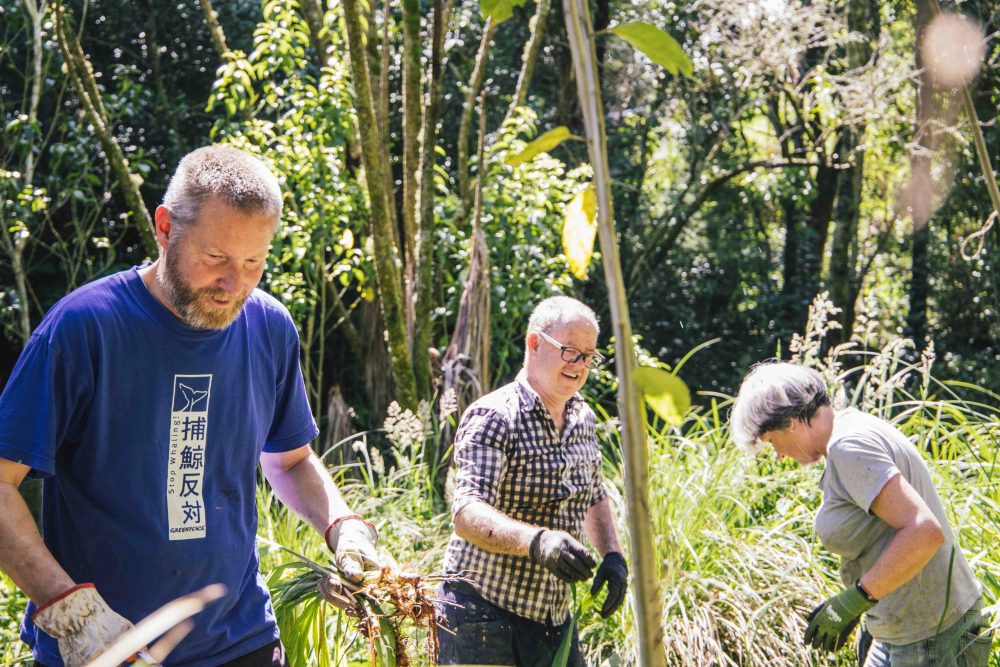 Kay says the EcoMatters Nature Team has been very supportive and helped her get started running her own working bees.
"EcoMatters provided great help each time when we were in the bush weeding. They brought the equipment, helped us set up and provided the drinks and biscuits to share afterwards. They've also helped set the scene for our volunteers, around what we're here to achieve and identify the pest plants that we're going to take out, and also the health and safety aspect as well," says Kay.
EcoMatters Environment Trust provides opportunities for hands-on environmental action and encourages more people to get involved with caring for te taiao together.
"I know many people in West Auckland are willing to help improve their neighbourhood but aren't quite sure where to start. Get in touch with us if you're interested in volunteering for your patch of paradise and we'll put you in touch with the Auckland Council Community Park Ranger. We'd love to see more people like Kay who are taking the lead in their local area and encouraging friends, whānau and neighbours to help too," says Pamela Gill, from the EcoMatters Nature team.
If you're interested in tackling weeds and caring for local green space, get in touch with the EcoMatters Nature Team. Find out more at ecomatters.org.nz/volunteer