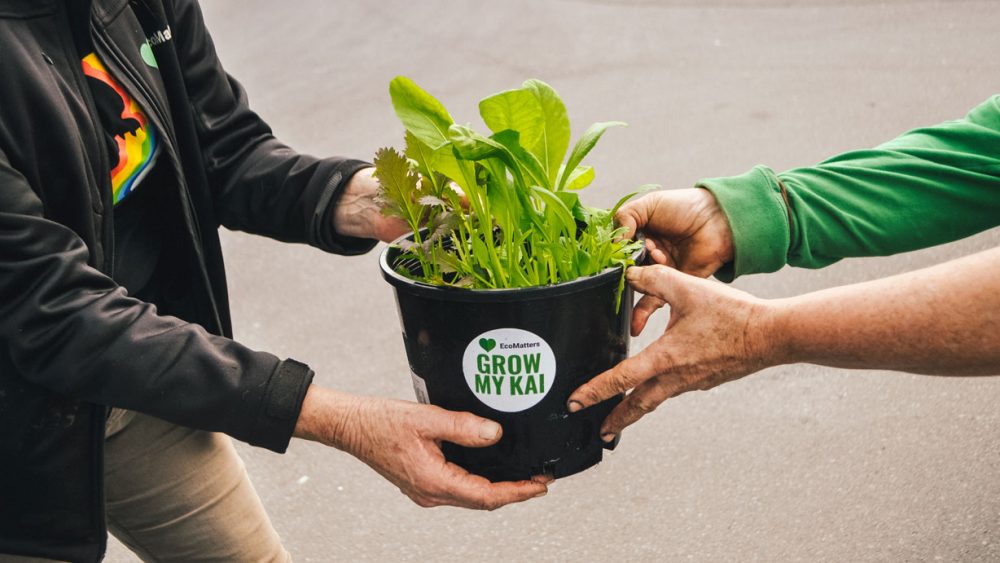 Thousands of vege seedlings to help Aucklanders grow their own kai
Posted:
Thousands of vegetable seedlings are now making their way to West Auckland families, in an effort to tackle issues of local food security and resilience.
Grow My Kai sees EcoMatters Environment Trust supplying the gardening expertise, while VisionWest Community Trust and Family Action help get the seedlings to households they support.
"When restrictions to prevent the spread of COVID-19 came in, it really highlighted for us the barriers our community faces in getting local, fresh food, says Damon Birchfield, CEO at EcoMatters.
"We've got years of experience in growing and raising plants, so we got stuck in, raising thousands of vegetable seedlings as a practical first step to reducing inequality in food access."
The emphasis is on making it simple for people to grow and harvest their own leafy green vegetables, with plants including pak choi, silver beet, spinach, lettuce and more in one large bucket.
These leafy greens were chosen because leaves can be cut off to eat, while the plant is left to keep growing. It's also fine to leave them in the large pot they're supplied in, so there's no special tools needed to grow them.
"Fresh vegetables are one of the critical items to include in food parcels as they provide essential nutrition to families, says Lisa Woolley, VisionWest's CEO.
"These seedlings are a real game-changer in that respect, offering more variety in people's diets and providing an opportunity for food education around growing and preparing them." 
"We hope this initiative will fill an immediate gap by providing fresh, healthy food and empower more people to have a go at growing their own food simply and cheaply," says Damon.
Grow My Kai seedlings are being given to families in need who receive an emergency food parcel through partner organisations.
Vegetable seedlings can also be purchased from EcoMatters, with proceeds going to help more West Auckland families grow their own kai. Financial donations or unwanted excess plant pots, seeds or seedlings are also welcomed to help continue this initiative. 
Find out more here.