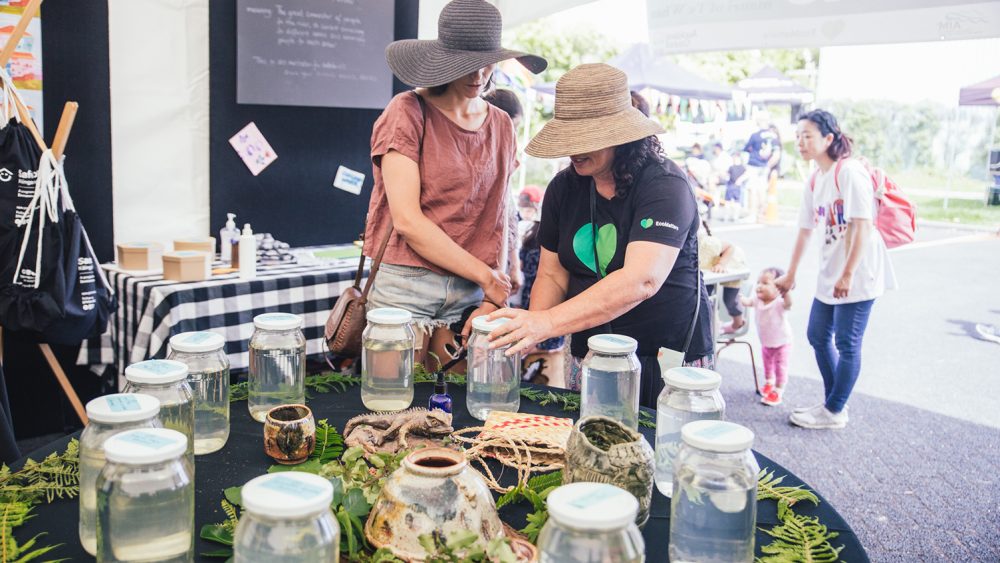 Inspiring care for our local awa
Posted:
Long-standing EcoMatters team member Pamela Gill, our Principal: Restoration, Community and Iwi Relationships, shares her thoughts on being part of Te Hau o Te Whau, a joint project enabling our communities to care for the health of the Whau and by extension, all waterways in Aotearoa.
As part of my role at EcoMatters in working with local communities to care for our waterways, I've been blessed to be involved with a project called Te Hau o Te Whau. The project name was gifted by mana whenua, Te Kawerau ā Maki representative Robin Taua-Gordon and essentially means the essence of the Whau.
There are many organisations involved, including the science community of ESR, Cawthron Institute, the University of Auckland, Massey University, Northcott Ltd, Scion and Auckland Council's Research, Investigation and Monitoring Unit (RIMU). Our science partners are leading research into the impact of emerging contaminants – that is pollutants we're not even aware of yet – as well as the impact of microplastics on the mauri (life-force) of the Whau awa. Te Kawerau ā Maki and EcoMatters are involved to help empower our communities to understand these impacts and how we can make a difference together, to care for the health of the Whau and indeed all waterways in Aotearoa.
Why did I say I was blessed to be working on a project that looks at the para (waste) getting into our local waterways? I believe we actually have an opportunity to make a difference. We can all choose to make changes that improve the water quality of our local awa.
This summary report from Auckland Council RIMU looks at marine sediment contaminants in monitoring spots within the Whau estuarine environment. The focus of this report is known contaminants, that is, heavy metals such as zinc, copper and lead. In high concentrations, these heavy metals can be toxic to aquatic life. They get into our waterways from stormwater run-off from roads, roofs and other impervious surfaces and can accumulate in sediment and living organisms.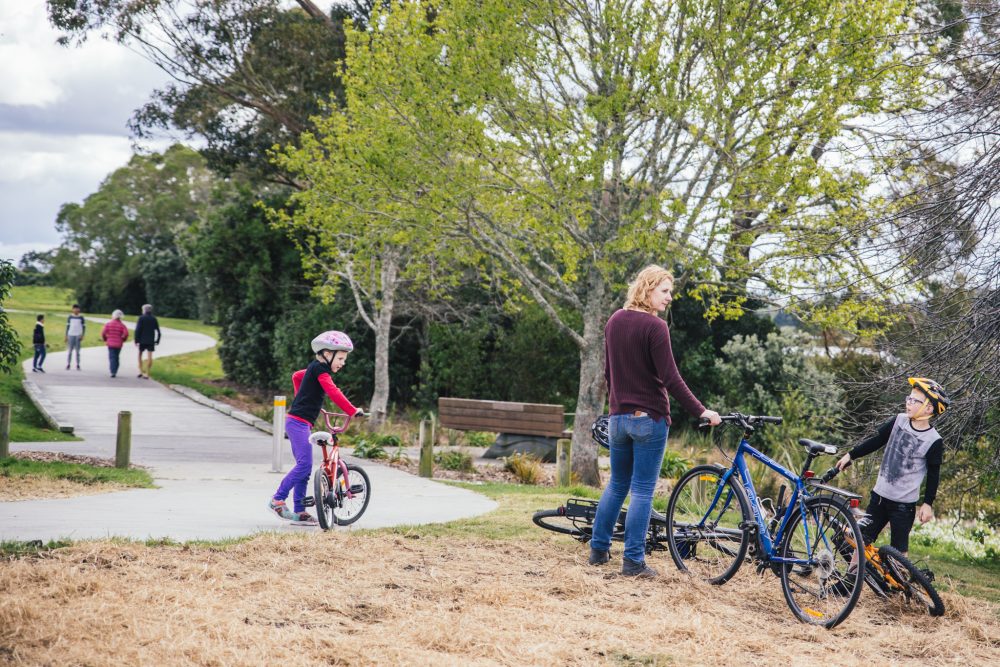 Cars can be a leading cause of these pollutants entering our waterways, for example zinc comes from tyre wear and copper from brake pad wear. This makes community assets such as Te Whau pathway, which aims to create a walkway and cycleway linking the Manukau and Waitematā harbours between Green Bay and Te Atatū, even more important. As well as providing people with more exercise and passive recreation options, this pathway will provide a viable alternative to using a car, which in turn is beneficial for the mauri of our streams.
As we continue to gain and share a better understanding of the impacts of pollutants on our waterways, we'll have more power to collectively make a difference for the health of our waterways, here in the Whau, across Tāmaki Makaurau and right through Aotearoa.
Ko au te awa, ko te awa ko au.

I am the river and the river is me.
I choose healthy all the way!
I leave you with a Whakataukī from Te Kawerau a Maki.
He taura whiri kotahi mai anoo te kopunga tai no i te pu au. 

From the source to the mouth of the sea, all things are joined together as one.