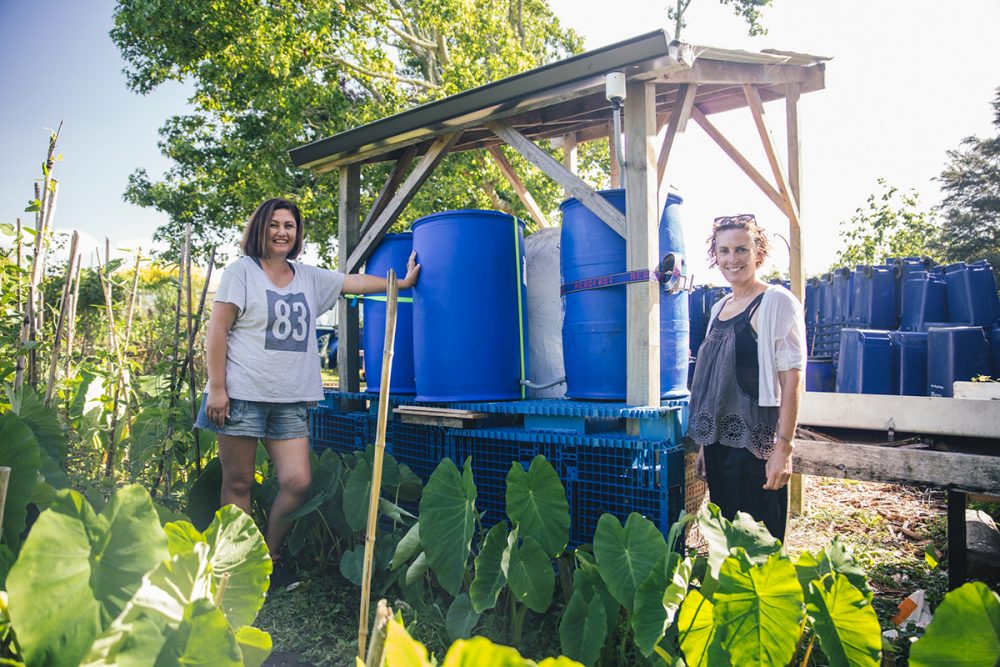 Humming Gardens gives Rānui Community Garden a boost
Posted:
Set in the back streets of Rānui in West Auckland, the Rānui Community Garden is a place of connection and healing for the local community. Here, up to ten local groups gather regularly to grow food and share kai from an orchard and a mix of community and public vegetable plots.
Over the years, the garden has acquired a propagation shed, container storage and pizza oven, but providing water to sustain the hive of food-growing activities has been challenging.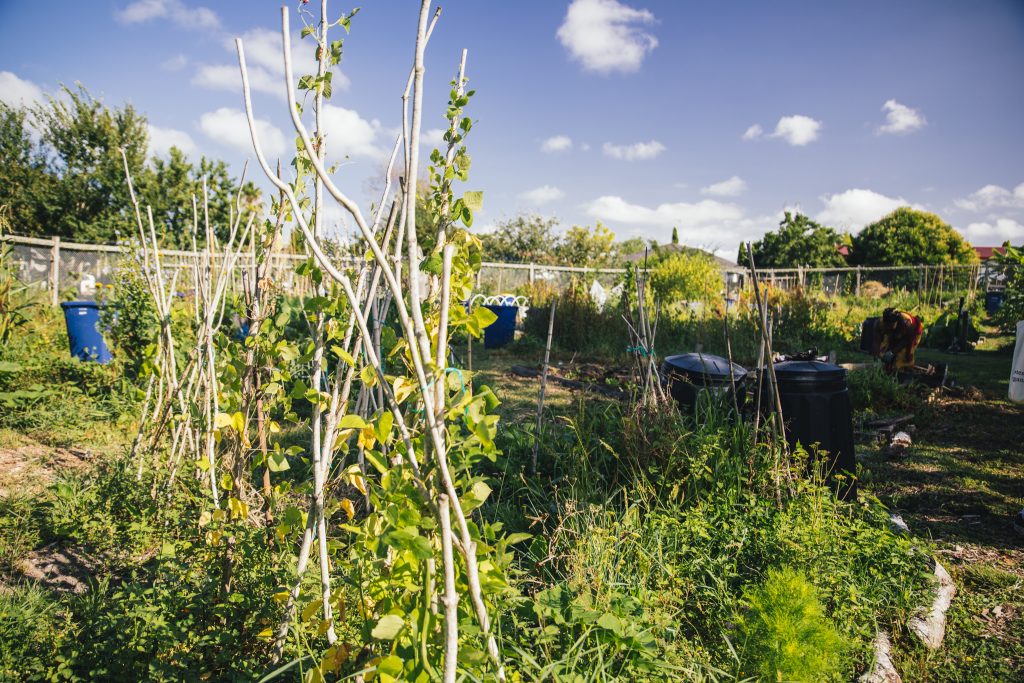 When Community Garden Coordinator Joanne heard about our Humming Gardens grants, she put in an application for money to fund the installation of a water collection and filtering system for the garden, and our Zero Waste Team was more than happy to help.
In December 2018, the grant enabled Laurie Dee from Waterworks to install three 200L recycled rainwater containers and guttering for rainwater collection, with help from our Zero Waste Project Assistants Amanda and Tom, and volunteer Lenna.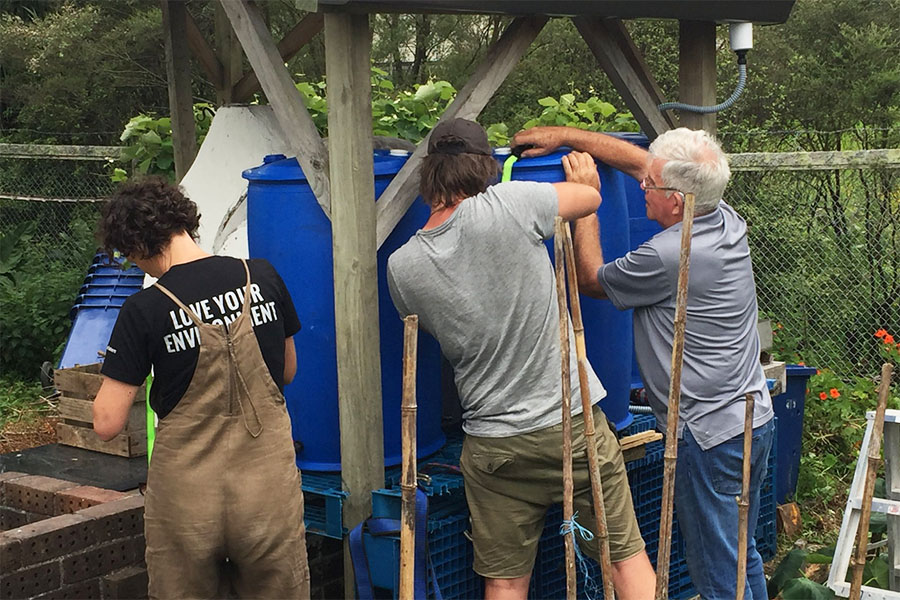 These rainwater barrels were filled after the heavy rainfall over Christmas, and have since been a boon to the garden's growing capacity. Their strategic placement next to the pizza oven means that the water is easily accessible for those using the kitchen sink as well.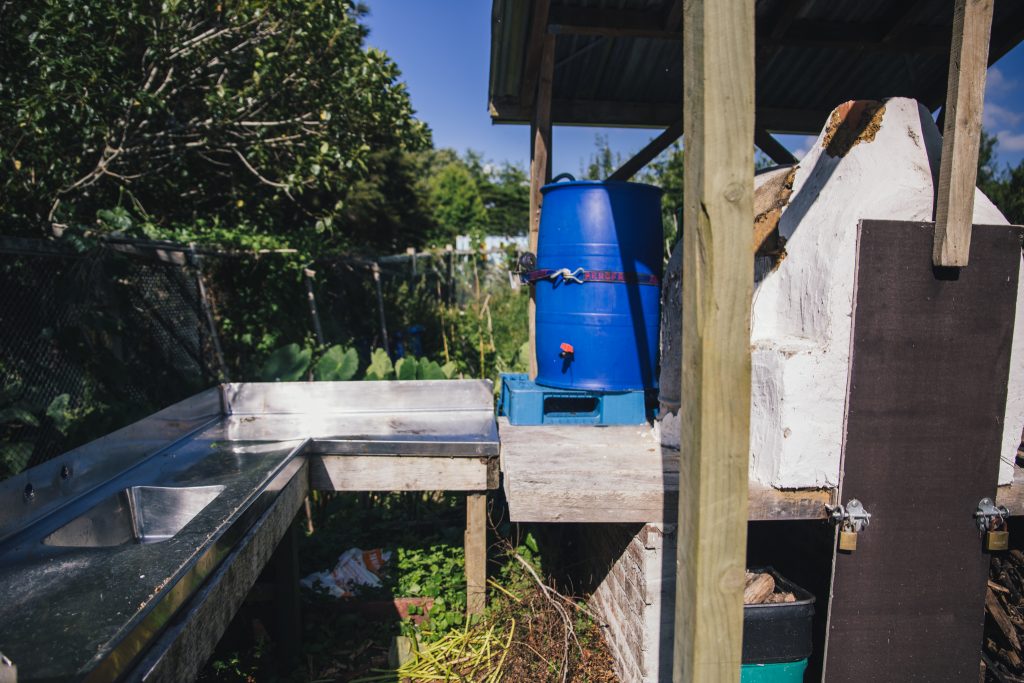 What's next for Rānui Community Garden?
Well, Joanne has big plans for a rongoā garden and streamside planting to go next to the Paremuka Stream, which runs along the side of the reserve. Talks are underway with local cafes and groups about food scrap collection for composting now that Humming Gardens has also helped to install a large-scale bokashi system.
Joanne has also identified an opportunity to introduce a second worm farm, and for the garden to host regular learning opportunities like composting workshops with the Compost Collective. This will enable the local community to build food-growing resilience, help reduce the amount of organic waste that goes to landfill locally, and regenerate the soil.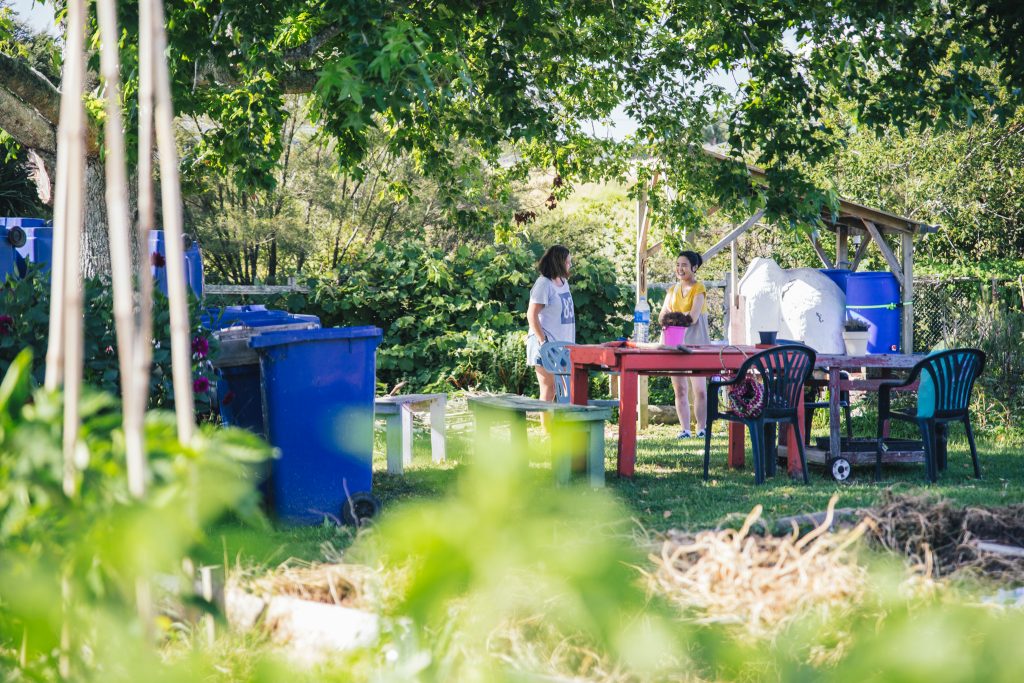 Since the rain barrels have been installed, the garden has seen the benefit of clean, chlorine-free water for soil health and microbe activity to grow.
"The rain barrels have been a welcome addition to the garden. Being able to capture rainwater and use it on the garden feels great. It's so good to be able to use the rain water for our outdoor kitchen, we're very happy," says Joanne.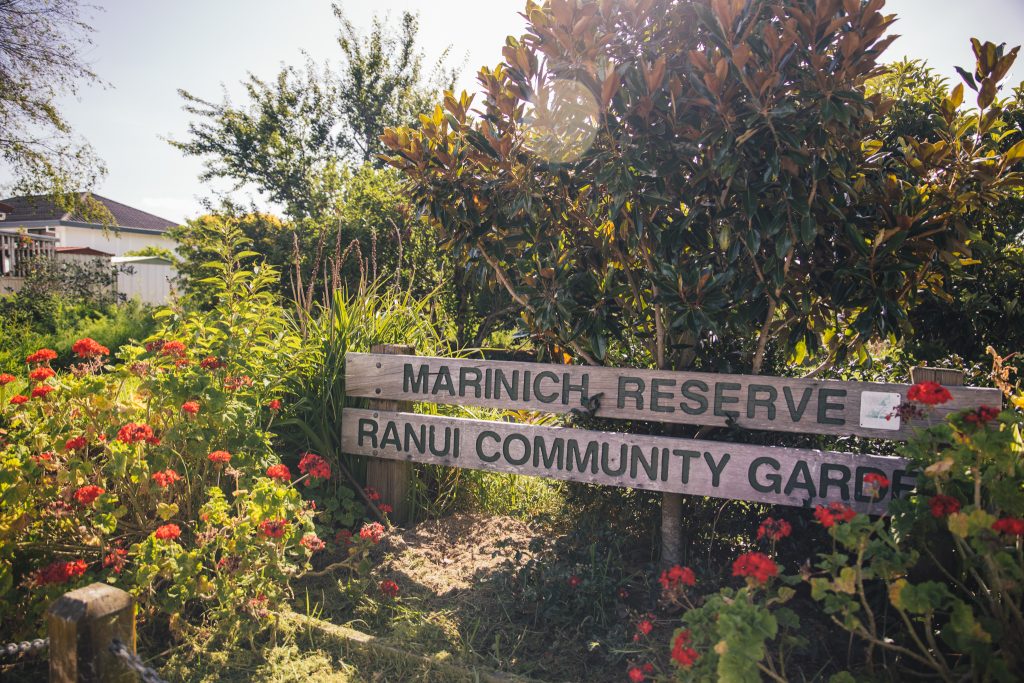 We look forward to seeing this garden continue to flourish under the care of Joanne and her dedicated volunteers!
About Rānui Community Garden
Rānui Garden is located at 27 Marinich Drive, Rānui. Joanne is employed as a Community Garden Coordinator by the Rānui Community Centre. To get involved, email [email protected] or visit the Rānui Community Garden Facebook page to find out more.
About Humming Gardens
Humming Gardens was a partnership between EcoMatters and Hummingbird Coffee to divert waste from landfill, strengthen the community garden network and enable community gardens and composting hubs to grow and flourish.