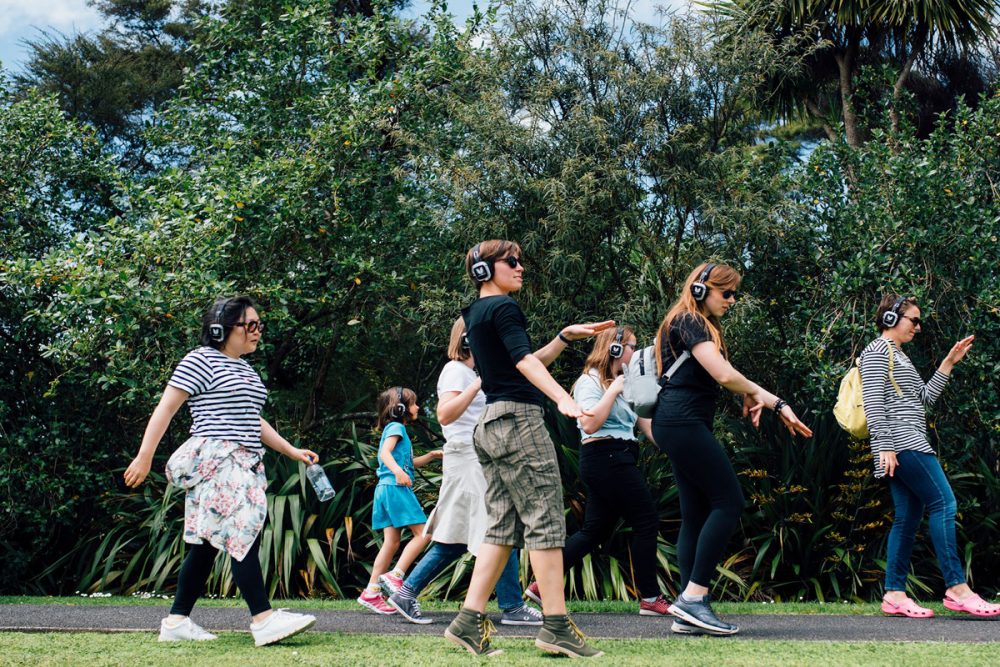 Eight ways to get active during EcoWest 2019
Posted:
Whether you're looking for ways to stay healthy and get exercise, or you're one of those people who just can't sit still, we have just the thing for you! EcoWest Festival 2019 boasts more than 120 events across West Auckland, and we've listed eight epic outings where you can get active in the great outdoors between Saturday 16 March and Sunday 14 April.
Join us for an unique, interactive, multi-sensory 90-min walk around Henderson. We'll give you Silent Disco headphones to dance and explore Henderson while listening to the pre-recorded entertainment programme through the headphones. No dance experience is required, kids 5+. Rain or shine thanks to our sponsor Blunt Umbrellas.
Our events follow the zero waste management, are alcohol-free, drug-free, and age-friendly. Everyone from 5-75 years old with an average level of fitness is welcome. We recommend to wear comfy clothes, shoes and bring water as we are going to walk a lot. Ticket is $25 per person, $85 for family of 4. Bookings required.
Saturday 23 March, 10.30am-12pm at WestCity Shopping Mall, Great North Road entrance, Henderson
Come and explore the reserves, streams, and wetlands of Glen Eden. This nature walk is a great alternative to tracks within the Waitākere Ranges Heritage Area. Free event, booking required, please email [email protected].
Sunday 14 April, 10am-12pm at 72 Savoy Road, Glen Eden

Join us for the Opening Night of EcoWest Festival 2019! We bring bike-bling to the burbs with the twilight sounds of live music, food trucks, a licensed bar and our main-event: bike-powered screenings of locally made and thought-provoking short films.
Join a local Bike Auckland group ride, hop on a bike and help us power the projector! Artists Emma Olphert and Eva Fuemana will complete a stunning new mural. Try an e-bike and BYO mug for a free hot chocolate at this free zero waste event. Join the Facebook event
Saturday 16 March 6-9pm at 1909 – 1949 Great North Road, Avondale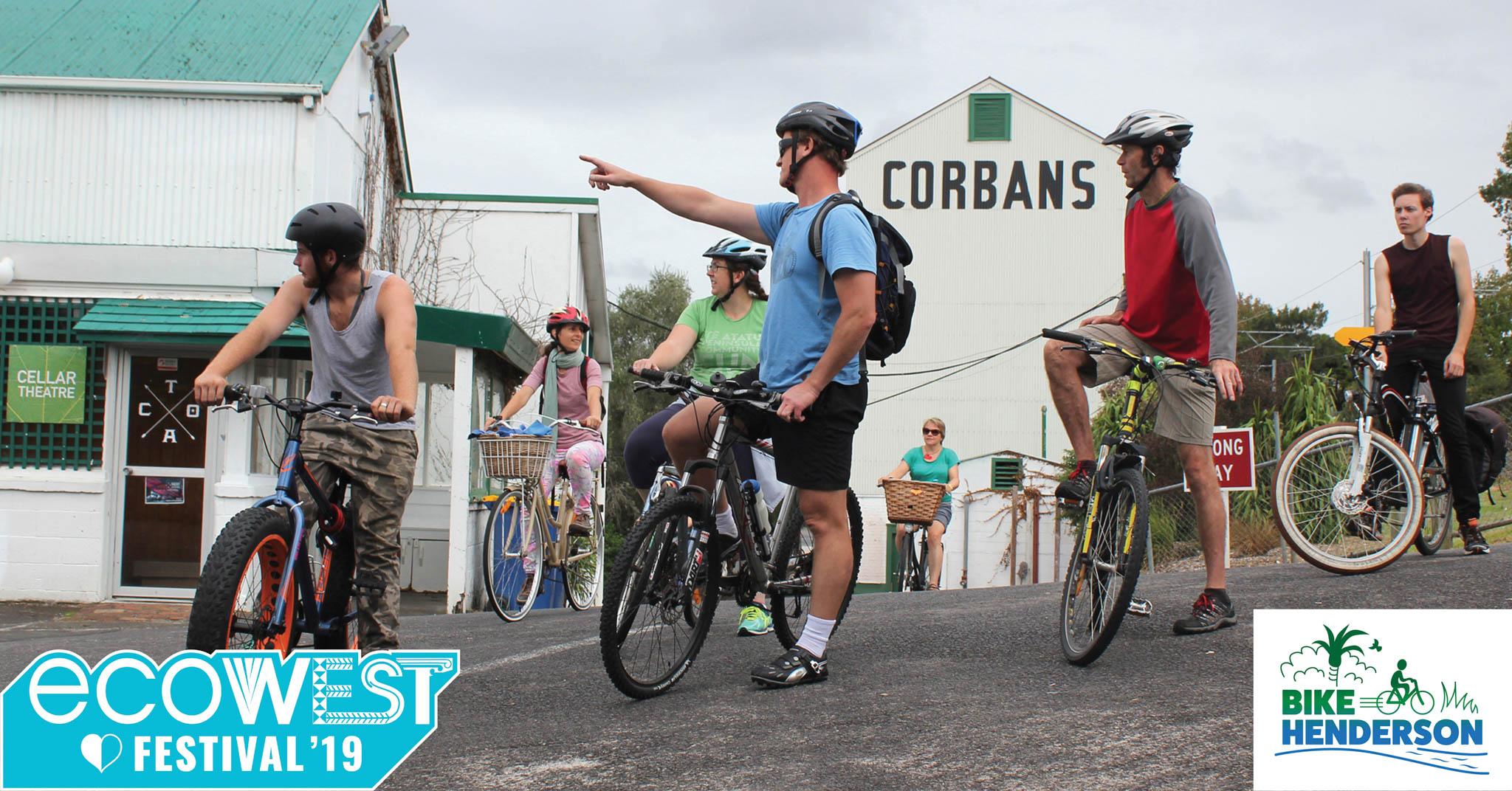 4. Bike Henderson Bike Rides
Join Bike Henderson on one of the free bicycle rides through West Auckland.
Hart Domain to Parrs Cross Road Ride: Saturday 16 March, 10am-12pm, meet at Bull sculpture on shared path opposite Hart Domain, Vitasovich Ave, Henderson
Henderson Creek Circuit: Saturday 16 March, 12.30-4pm, meet at EcoMatters Bike Hub, Falls Carpark, Henderson
Swanson to Henderson Ride: Sunday 17 March, 2-4.30pm, meet at Swanson Train Station – southern platform
New Lynn to Swanson Ride: Sunday 17 March, 5.30-8.30pm, meet at New Lynn train station bike parking
Corban Estate to Henderson Valley Ride: Monday 18 March, 6-8.30pm, meet at Outside Shed 1, Corban Estate, Henderson
Each ride has a meeting point conveniently located close to a train station, bikes can be taken on the train for free. The rides will go at the pace of the slowest rider so no one will be left behind. Free ice blocks and drinks will be provided after the rides.
5. Forest Therapy Walk
Forest bathing (shinrin yoku) is both fun and relaxing. Your guide Yaki will help you slow down, open your senses, connect with nature, other participants and yourselves through a series of invitations, stories sharing and ending with a tea ceremony. Brought to you by Wilderites. Dress comfortably, bring water, hat, sunscreen and insect repellent. Let your guide Yaki know if you have any dietary requirements.
Thursday 21 March, 4-7pm at Oakley Creek, Waterview ($10 for general admission and $5 for UNITEC staff and students)
Thursday 28 March, 10am-1pm at Craigavon Park, Green Bay ($10 tickets)
Sunday 31 March, 9am-12pm at Craigavon Park, Green Bay ($10 tickets)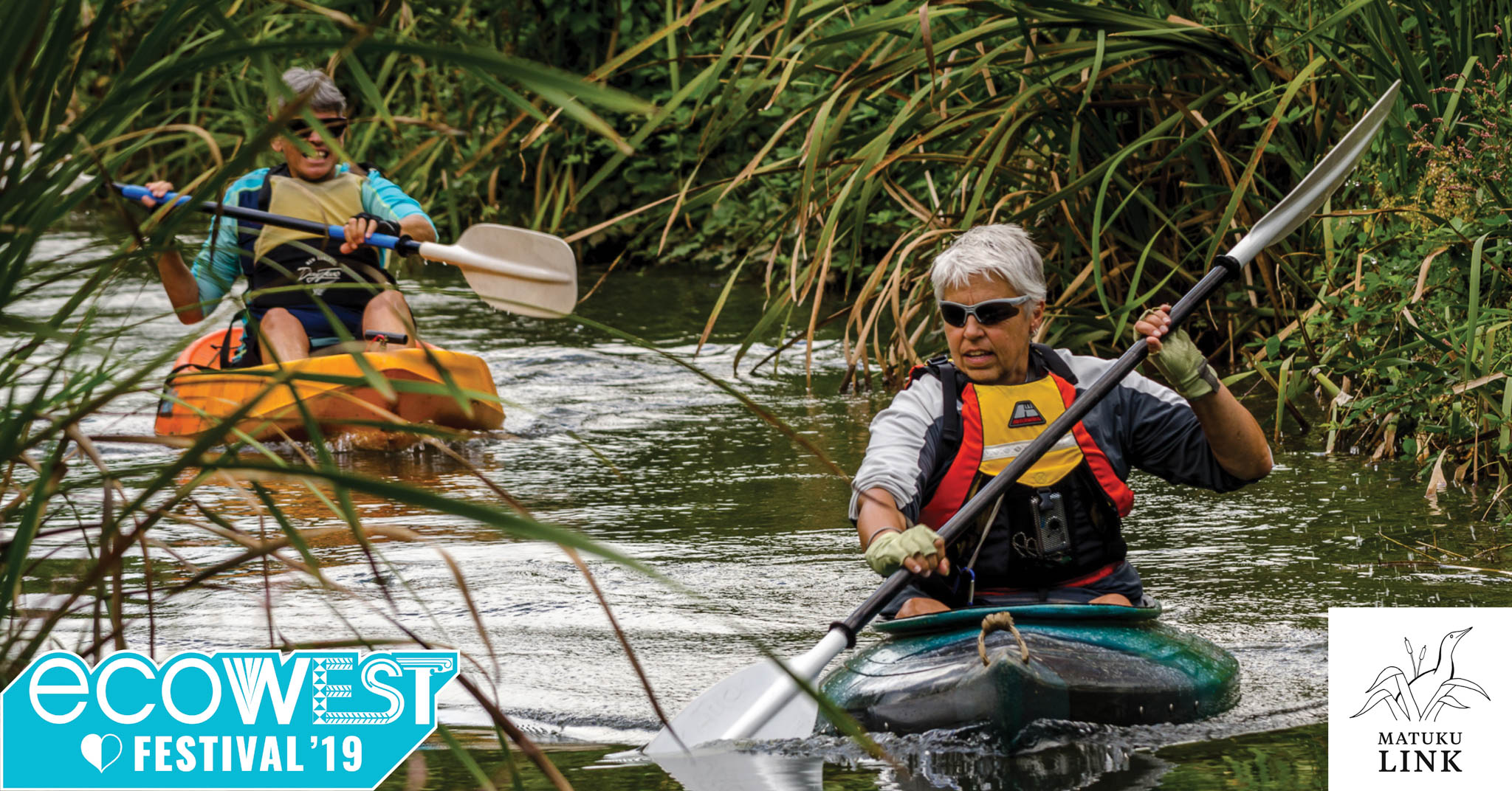 A fundraiser for Matuku Link which aims to protect wildlife, replant the wetland and convert the old barn to a Wetland Education Centre. Only on this day we are granted access over private property to enjoy the Waitākere River and the unique Te Henga Wetland from kayak, with refreshments afterwards.
All equipment, gear and training provided. Four sessions on the one day: 9am, 11am, 1pm and 3pm. Bookings required, please contact [email protected] or 021 2207136. Suggested minimum age 12 years.
Saturday 30 March from 9am, 11am, 1pm, 3pm at Matuku Link, 111 Bethells Road, Bethells
Everyone is talking about the e-bike revolution. Are you wondering if they would work for you? You know they are cheap to run and could get you to your destination faster than your car. And you think one day you will have a go… well here's your opportunity! Free, no booking required.
Saturday 16 March 1-4pm at Falls Carpark, 14 Edmonton Road, Henderson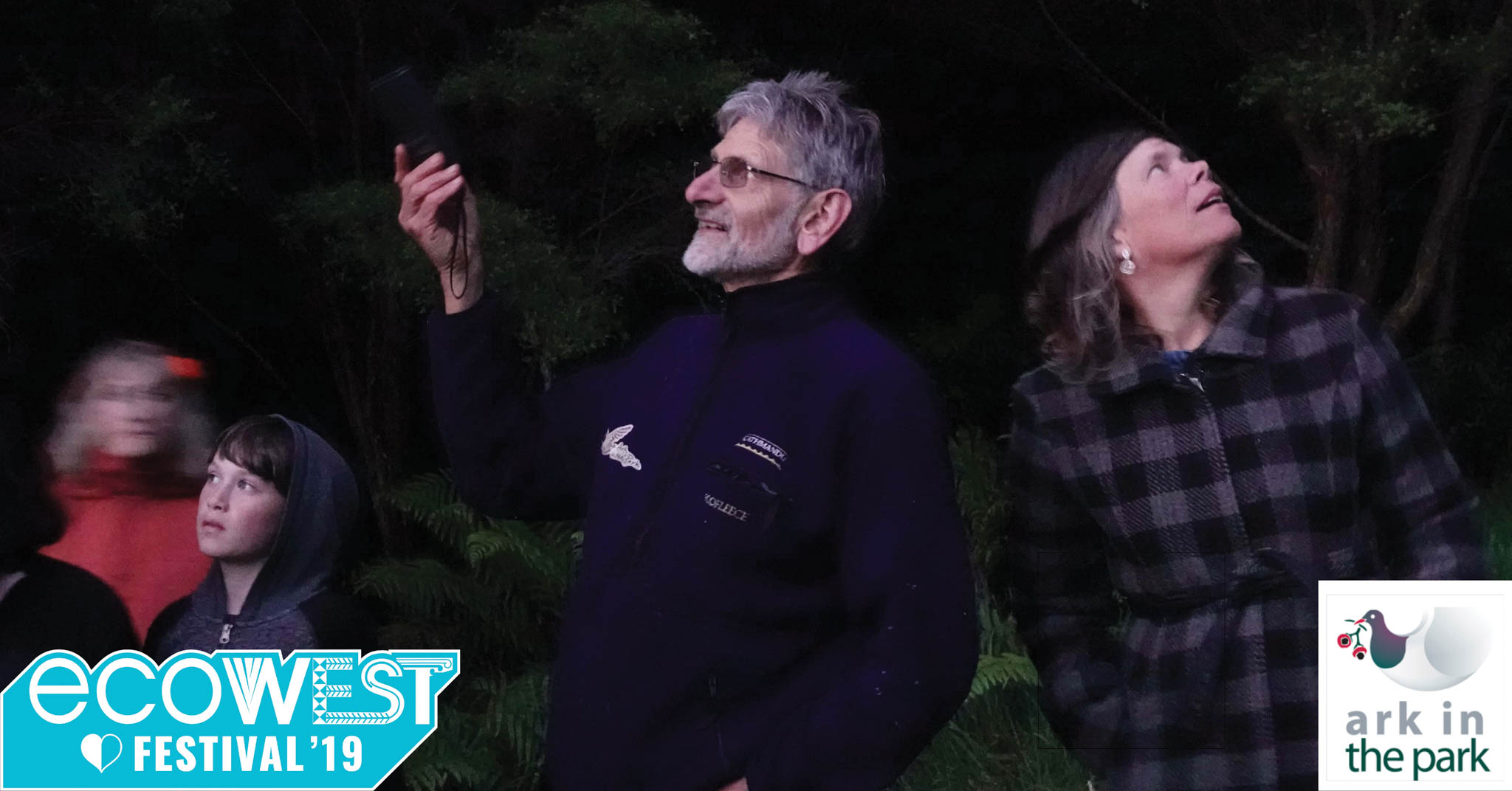 Discover night life in the area around Ark in the Park, our largest conservation project, this time in the bufferzone at Matuku Link: possibly pāteke, glow worms, giant moths and maybe even bats! A treasure hunt highlighting the positive results of predator control for our native species. Free event, bookings essential, please contact [email protected] or 021 220 7136.
Saturday 13 April 6-8pm at Matuku Link, 111 Bethells Road, Bethells
This is just a small selection of what's on this festival season. To find more events, visit www.ecowest.org.nz