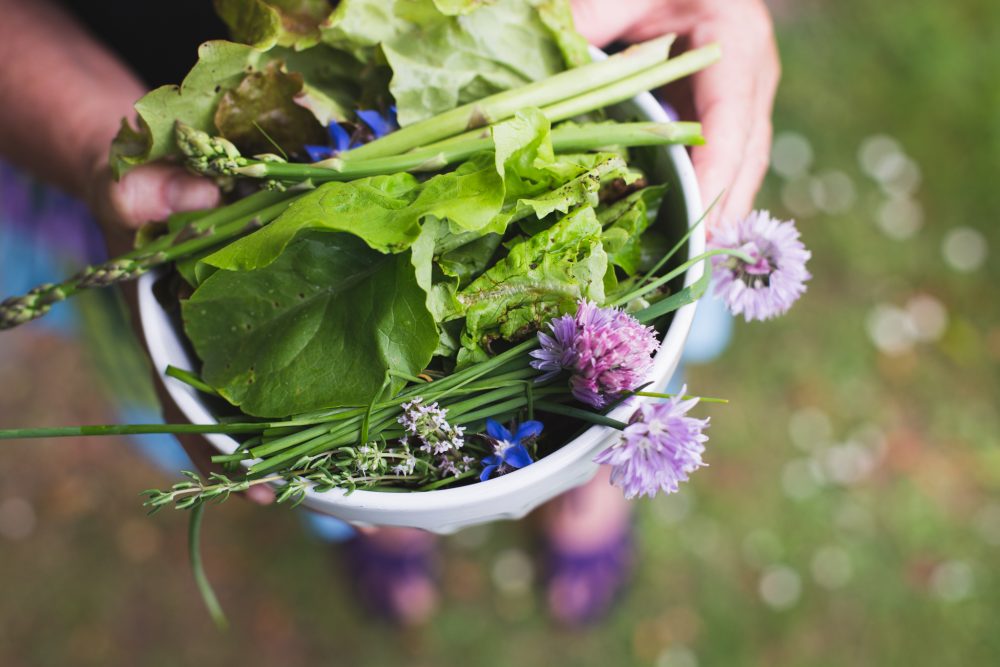 Competitive cook-off sparks garden growth
Posted:
The events of the past few months have really put the spotlight on the importance of being able to source good quality food locally, and where possible grow our own food.
Our friends at Love Food Hate Waste have long been champions of this approach too. Their programme helps people better understand the value of food and how not to waste it. Here's an inspiring story from someone who attended a Love Food Hate Waste event, and as a result discovered a new found passion for growing her own food.
Margie's story
When we contacted Margie Loftus, a retired Orewa Beach resident, she was watching YouTube videos about how to grow lemon trees from seed.
"I've never really been a green fingers person but this year for the first time ever, I've got a vege garden underway.
"After attending the Love Food Hate Waste cook-off in Orewa, I realised the seeds from the food we eat can be reused. We don't have to go to the garden centre anymore or throw out something I once thought of as waste."
Margie says growing up on a farm taught her early on how to make something out of nothing. She's always been a keen cook and loves to combine ingredients in interesting ways.
"I'm big on using condiments to make bland food or leftovers taste wonderful."
Love Food Hate Waste cook-off
So in late 2019, when a friend suggested Margie join a team for a Love Food Hate Waste cook-off happening nearby, Margie thought it sounded like great fun.
"We absolutely loved it! It was so much fun, but a bit chaotic, running here and there to try to create some amazing new dishes from leftovers, together as a team.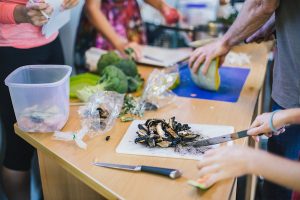 "Watching others create their dishes was so amazing. And because no one had been part of a challenge like this before, it was a real learning experience for us all."
Getting creative in the kitchen
Margie says she was inspired with more ideas about creative leftover use from taking part in the cook-off.
"Like using potato skins to make chips. And now I'm more conscious about trying to use up everything. So if I have some leftover veges I'll add them to muffins and freeze those."
But the real change has been a growing interest in gardening. It started when she experimented with putting her spring onion roots into water and they resprouted.
Buoyed by this first success, she's now got shallots growing in egg cartons and is building up a vege garden in her yard.
"We had yuccas and palms in our garden originally. Then my husband created a herb garden for me. After the Love Food Hate Waste cook-off we put some better soil in and now I don't plant something unless I can eat it.
"So the real revelation for me has been using my garden to grow food from things I once threw out. It's exciting to think I've grown this and I'm now using it."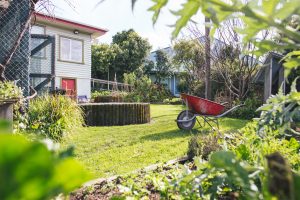 Growing local builds resilience
Margie's story highlights some of the many reasons to grow your own food and embrace local food production: it's a simple and affordable way we can all contribute to living healthier, more sustainable lifestyles during these turbulent times. Not only are small-scale regional food systems better for the environment but they build resilience in our local communities enabling us to weather disruptions throughout good times and bad.
EcoMatters works in partnership with Love Food Hate Waste to deliver programmes that help to reduce food waste. Visit their website for more tips and inspiration about how you can save money and reduce your food waste at home.
Check out their free seasonal meal planner and recipe book to help families shop, cook and eat nourishing meals for under $70 a week.
Visit Compost Collective to learn online about other ways to reduce your waste and how to compost from home.
If you have a story to share about how you've changed your shopping, cooking or eating habits, please get in touch.