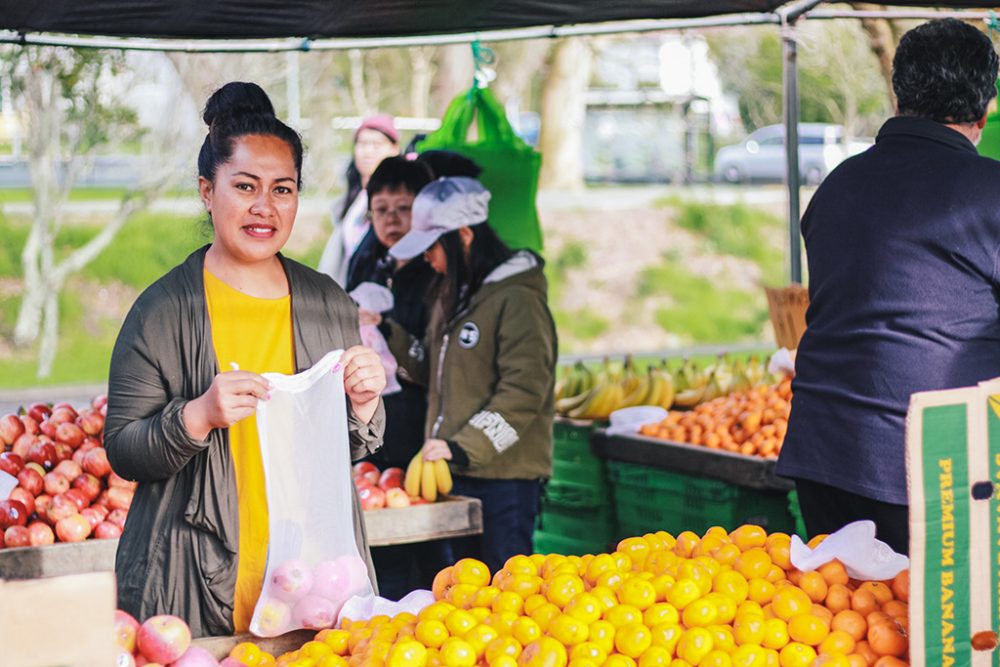 Bags of good stuff happening at Wesley Market
Posted:
We visited Wesley Market just after plastic bags were banned in New Zealand, to speak with a stallholder and a shopper about how they are coping with the move to reusable bags.
A stallholder's story
Lina Halafiki (pictured above) has been running her produce stall at Wesley Market for more than a decade now.
She says she was happy to hear that single use plastic bags were to be banned from 1 July 2019 and threw herself whole-heartedly into finding reusable solutions.
"I started by sewing my own old curtains into reusable bags which shoppers can use to gather and weigh loose produce. We then put the produce into their own bag so someone else can use these small bags.
We've been working on this for two months now and most of my customers have given me the thumbs up, saying that I'm doing a good job."
Lina says she hadn't really sewed before this but taught herself by watching her mother and grandmothers.
"I thought if they can do it, I can do it too!"
Now as well as making bags to use at her produce stall, she makes reusable drawstring bags to sell to customers who prefer to take their produce home in separate bags.
Her message to customers is that making your own bags is simple.
"Everything can be put to good use. If you make your own bags from old fabric, that means less rubbish."
A shopper's story
Wick Nixon has been shopping at Wesley Market for around 10 years and says she was initially very resistant to the plastic bag ban.
"I thought my produce would spoil faster in the fridge, I'd have no bags to line my rubbish bins with and it would take me longer at the market," she says.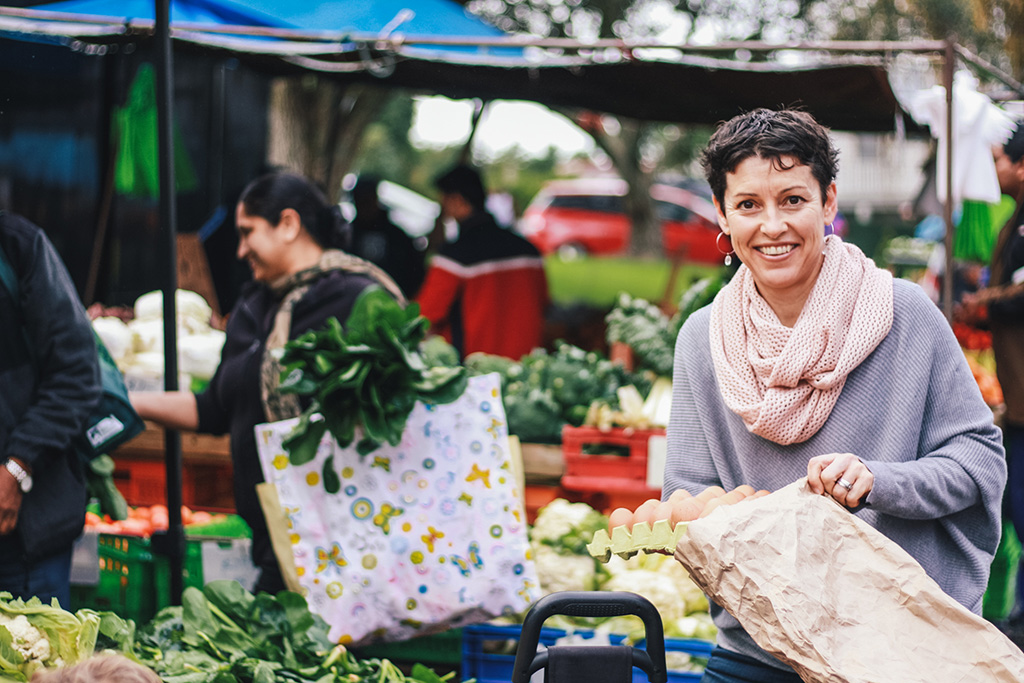 But she knew in the face of the ban, she had to embrace the change rather than resist it. So about a month ago, she started taking her own bags to the market and quickly found a system that worked for her.
"I have a paper bag I use for collecting and weighing my produce, then it all gets put into my trolley. Most stuff goes in loose, but I have a few other bags that I put things like potatoes in, just to keep these separate."
Wick runs her own health and wellbeing business, Wicked Wellbeing, and has a loyal following on social media. She says she's been upfront about her struggles to break the plastic bag habit and was thrilled to receive support and advice from others on how to cope.
"Getting on board makes me feel better about what I'm doing for the environment. My kids are behind me as well, saying I'm setting a good example."
About Wesley Market's drive to achieve zero waste
Now in its 25th year, Wesley Market has been selling affordable produce, hot food, second-hand clothing and more since it was set up in 1994 by a community group.
EcoMatters started working with the market organisers and stallholders in late 2016 to improve waste practices, thanks to funding from the Puketāpapa Local Board.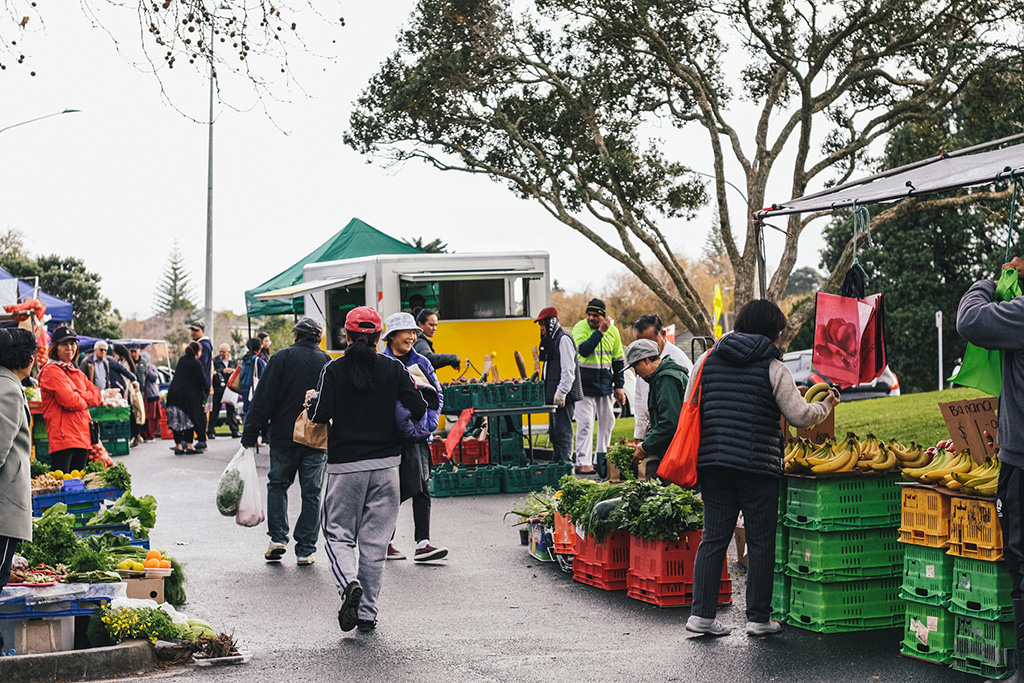 With EcoMatters' help, the market now has separate bins for recyclables, compostables and food waste, no longer sends spoiled food to landfill and has decreased plastic bag litter.
Achievements over the last three years include:
1,500 tonnes of food waste diverted from landfill
170kg of recyclables diverted from landfill
Spoiled fruit and vegetables are now collected for feedstock at a farm
Stallholders committed to eliminating all plastic bags from their operations.
Show your support for what these local stallholders are doing by visiting Wesley Market, with your reusable bags!
The market is open from 7.30am to 1pm on Tuesdays and Fridays, at 740 Sandringham Road Extension, Mt Roskill, Auckland.
Check out more low waste living ideas, including reusable bags, at our EcoMatters Store too.