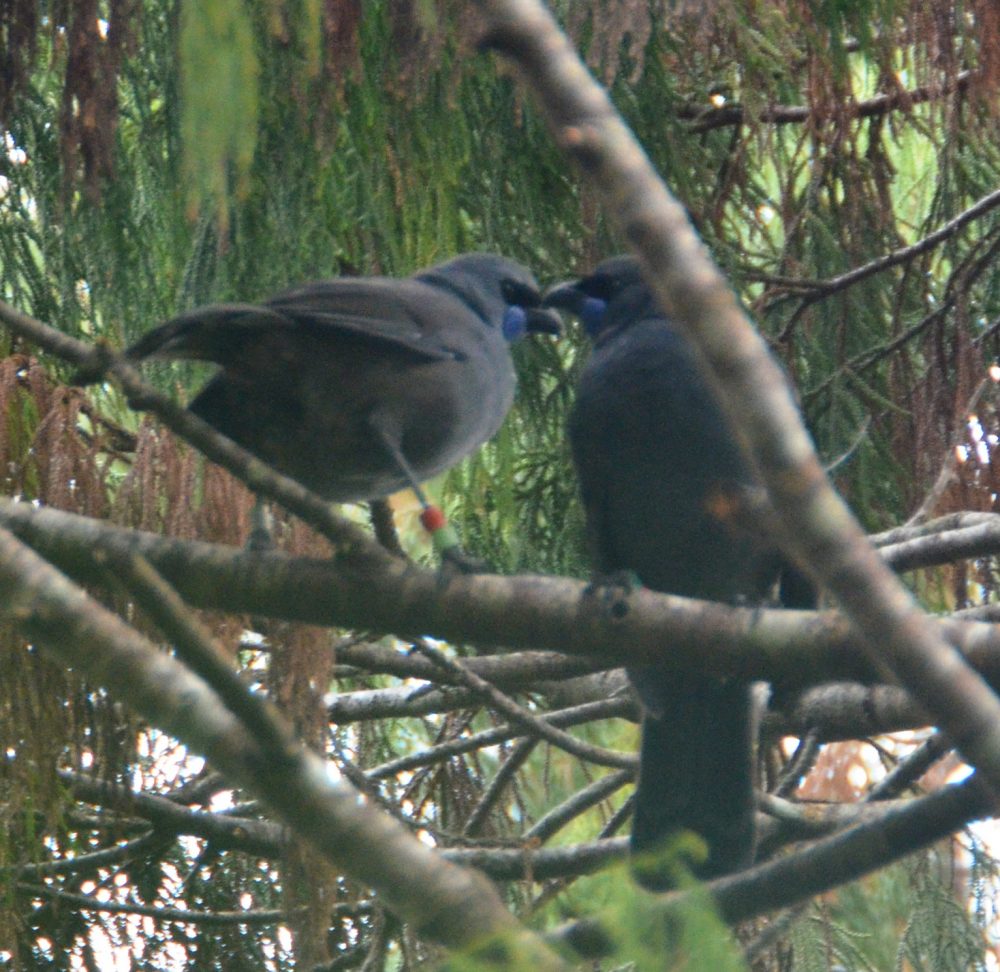 13 Outdoor Adventures at EcoWest
Posted:
If you're looking for an excuse to get outside, we've got thirteen epic ones for you during EcoWest Festival 2017
What could be more of an adventure than exploring our flourishing bush at night? Ark in the Park experts will show you the Auckland City Walk at sunset and in the dark, trying to find the nocturnal animals that inhabit our bush, finishing with insect specialist Robert Hoare's famous contraption to attract moths and night insects…maybe you'll even see a giant green puriri moth! Bring a torch, a jacket and your friends. Bookings essential.
Saturday 25 March 7.30-9.30pm at Cascade Kauri carpark, Falls Road
If you're more of an early bird than an night owl, check out the Dawn Chorus at Ark in the Park instead.
On Wednesdays and Fridays the Project Twin Streams Glen Eden Team and volunteers work along the Waikumete stream doing all sorts of activities such as planting natives, mulching, weeding, carrying out research and more!
Contact Gabriela [email protected] for details if you are keen to come along. There are various options for transport, we can carpool from EcoMatters HQ at 1 Olympic Place New Lynn or we are happy to pick you up from Glen Eden train station. There are also bus stops close to many of the sites we work in.
Wednesdays and Fridays 8.30am-2.30pm, contact [email protected] for more details

This six-hour walk explores some of Waitakere's less-seen tracks. We will walk through regenerating native forest to find some of the magnificent old groves. We will set off from Arataki and work our way to Huia Dam, where transport will be organised to take us back to Arataki.
Led by Fredrik Hjelm, from The Living Tree Company. Fredrik is an arborist working on a range of environmental projects, including Kauri Dieback, cone and seed collecting, canopy research and bat habitat creation. The walk requires a good level of fitness. Bring water, comfortable sturdy walking shoes, raincoat and lunch. Bookings required
Sun, 2 Apr 8.30am-3pm Arataki Visitor Centre, 300 Scenic Drive, Oratia
A part of Glen Eden Transition Town, Lucinda Community Orchard is a collection of fruit and nut trees planted among grass full of wild flowers and annual vegetables. The orchard is maintained organically and only hand tools are used. Orchards are excellent places for people to come together to plant and cultivate local and unusual varieties of fruit trees and to use as the focal point for educational or cultural community activities or as a green haven in which to relax and wind-down. Our aim is to create such a community space and we will be available to take guided walks and explain our regenerative gardening techniques. Free, no booking required.
Sun, 12, 26 March and 9 April 10am-12pm at 6 Lucinda Place, Glen Eden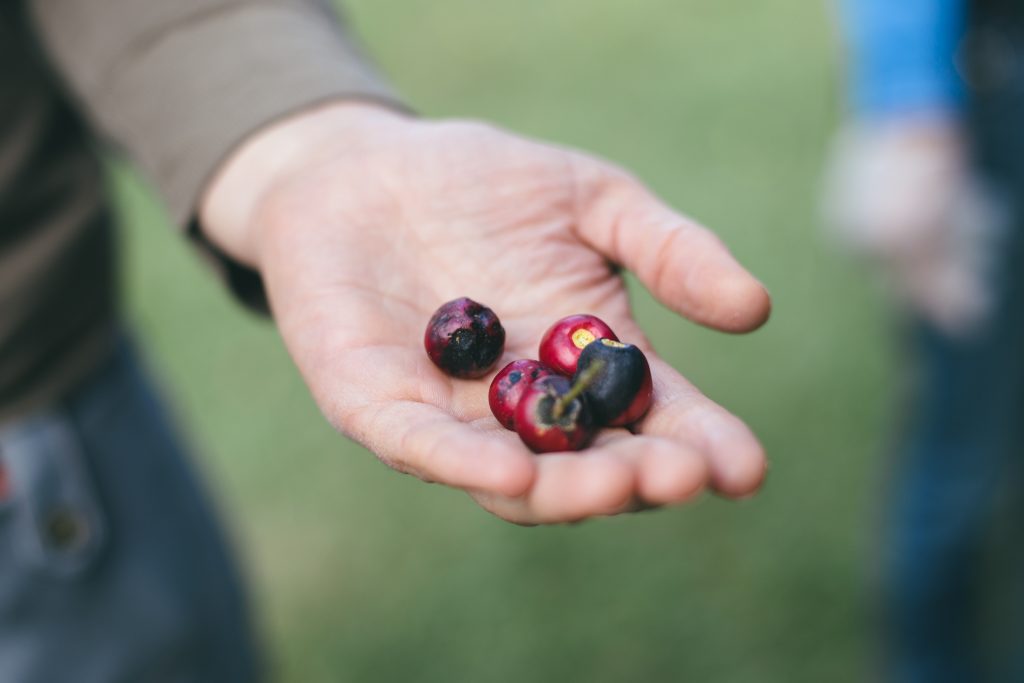 EcoMatters Environment Trust's native plant nursery manager Chrissy Yates will share her vast knowledge on native plants. We will start with a guided walk and native plant seed search and afterwards we will be potting up some seeds to help Chrissy achieve her goal of potting up 500 plants per week!
Sunday 12 March 1-3pm, meet at upper Ceramco park carpark, 112 Glendale Road, Glen Eden
Bring your whanau down for a picnic in the park!
Our earth's climate has always changed but recently humans have become the major force shaping those changes. How are we to imagine this, to understand all the complex factors involved in shaping our climate.
°TEMP is a unique event in West Auckland. It brings art and science together to help us imagine and respond to our changing climate. Visit °Temp to discover, explore and act for a better world. Featuring an outdoor gallery of arts science innovative participatory experiences created by some of New Zealand's most important scientists and leading visual artists.
°TEMP is an opportunity to encounter insightful knowledge about the way each of us contribute to carbon emissions and the dramatic impact these are having on our Water, Food, Air, Weather and Shelter – globally and locally.
Saturday 18 March 10am-12pm at Corban Estate Arts Center, 2 Mt Lebanon Lane, Henderson
Forest and Bird Waitakere and EcoMatters invite you to join Laingholm residents, Doreen Sunman and Pamela Gill for a walk to identify invasive weeds followed by a practical session of rescuing native plants on a weed infested corner in Laingholm. Informative and practical, learn how to support nature in your neighbourhood. A sausage sizzle lunch will be provided. Meet at 9.45 am by the Fishing Club, Sandy's Parade, Laingholm. Wear sturdy shoes. Bring gloves, secateurs, a sunhat and jacket. Free, no booking required
For more information contact Doreen on 09 817 6486 or [email protected] or Pamela on 09 826 0554 or [email protected]
Saturday 25 March 10am-1pm Fishing Club, Sandys Parade, Laingholm
Join Auckland Museum and MPHS at Bioblitz, an opportunity for students, parents and other interested members to become citizen scientists over 22 hours. Explore alongside scientists to search for and record all the species you can find in the day and in the dark at Henderson's Opanuku Stream at Corban Estate. Put your findings under the microscope and learn about the wild and wonderful, desirable and undesirable, visible and invisible, secretive and shy species that dwell in the nooks and crannies in the green corridors of our city environment. No booking required.
Friday 24 March 10am-11pm & Saturday 25 March 7am-4pm at Opanuku Stream – Corban Estate Arts Centre, Henderson
Guided walk through the beautiful wetland wilderness at Auckland's Harbourview, home to rare birds like fernbirds and banded rails, and original native plant species. Shorebirds and waders like godwits feed on the foreshore. Gumboots or other sturdy footwear advisable, also full length trousers due to scratchy plants, and basic physical fitness required. Children welcome but must be supervised at all times by parents or guardians. No dogs please, as the area is environmentally sensitive. Hosted by Forest and Bird Motu Manawa Restoration Group and Friends of Harbourview.
Walking group size is limited, for more information email [email protected]
Saturday 25 Mar 10am-12pm at Harbourview Peoples Park, Te Atatu Road, Te Atatu Peninsula
The Kauri Karnival is a fun annual event, free for the whole family and sponsored by the Waitākere Ranges Local Board. The carnival theme is celebrating kauri and raising awareness of kauri dieback disease. The carnival line-up has live music including performances from Mayhem and Albi and the Wolves. There is plenty to keep the kids happy and entertained with carnival games, an animal petting farm, stilt walkers, clowns and face painting. Kauri art and information stalls will also be there.
Sunday 5 March 11am-3pm at Parrs Park, Glen Eden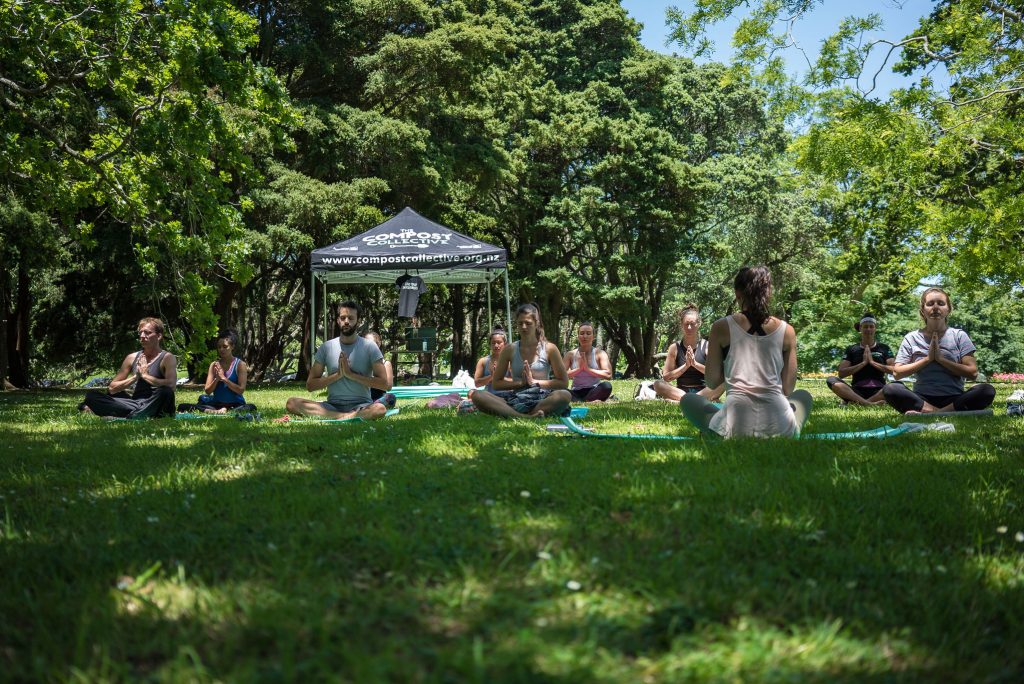 The mission of Free Park Yoga is to make yoga accessible to all and help people to connect to nature. Yoga will take place in Olympic Park, but we will meet at EcoMatters Visitors Centre, 1 Olympic Place, New Lynn. RSVP to our Facebook events
Sundays 12, 19, 26 March & 2 April 10.30am-11.30am at Olympic Park, New Lynn
Ark in the Park turns 15! Celebrate with us! On our guided walks discover a flourishing bush and rare reintroduced birds, all due to the hard work of our volunteers and their predator control efforts. Come to our stall at the Cascade Kauri Car Park and our walks will start from there. Our volunteers and experts will take you around the Auckland City Walk to highlight how special this area is. No booking required. More information
Please carpool, there is no public transport to the Cascade Kauri car park
Sunday 26 March – walks start every hour between 10am-2pm at the Cascade Kauri car park, Falls Road
Join a fun and informative guided nature walk through the beautiful Sunhill Scenic Reserve. Let us introduce you to this little known significant ecological area, home to several threatened native species. Meet local residents involved in caring for this scenic reserve, who can share with you it's history, current assessment and future restoration plans. Learn how you can help. Free, no booking required.
Saturday 1 April 10-11am at Kelston Community Centre, 126 Awaroa Road, Sunnyvale
Keen to check out more of our events? See our full programme at www.ecowest.org.nz