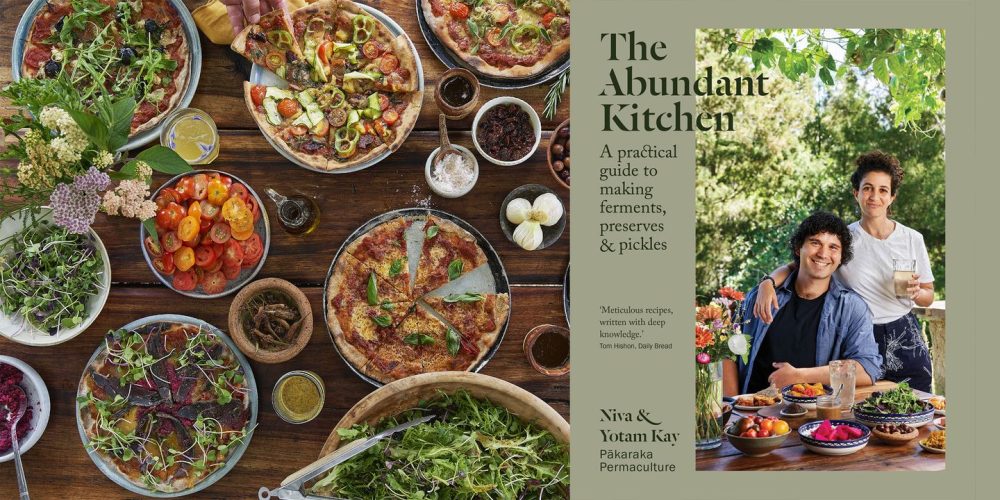 The Abundant Kitchen – An Evening with Yotam and Niva Kay
Location
Waiōrea Community Recycling Centre

990 Great North Road
Auckland, New Zealand
About this Event
Love Food Hate Waste facilitator, Amanda, will be partnering with Waitematā Waste Away, presenting at this event. Amanda will be educating attendees about the scale of food waste in NZ and also creating delicious snacks from food that would normally have been wasted.
——
Waitematā Waste Away are delighted to be hosting an evening with Yotam and Niva Kay – the best selling authors of The Abundant Garden and now their new book, The Abundant Kitchen.
Niva and Yotam will share their wealth of knowledge and experience in making ferments, pickles, preserves, sourdough, koji, cured meat, ginger beer, yoghurt, vinegar and kombucha.
Using these recipes is the perfect way to preserve and transform an abundance of food, so it is eaten not wasted.
Whether you are a seasoned fermenter or taking your first steps into the world of live cultures, The Abundant Kitchen, with its helpful tips, step-by-step instructions and timeless techniques is an excellent guide.
The event is being held at Waiōrea CRC, Waitematā's newly opened Recycling Centre so it is a chance also to have a look around the new sustainability venue.