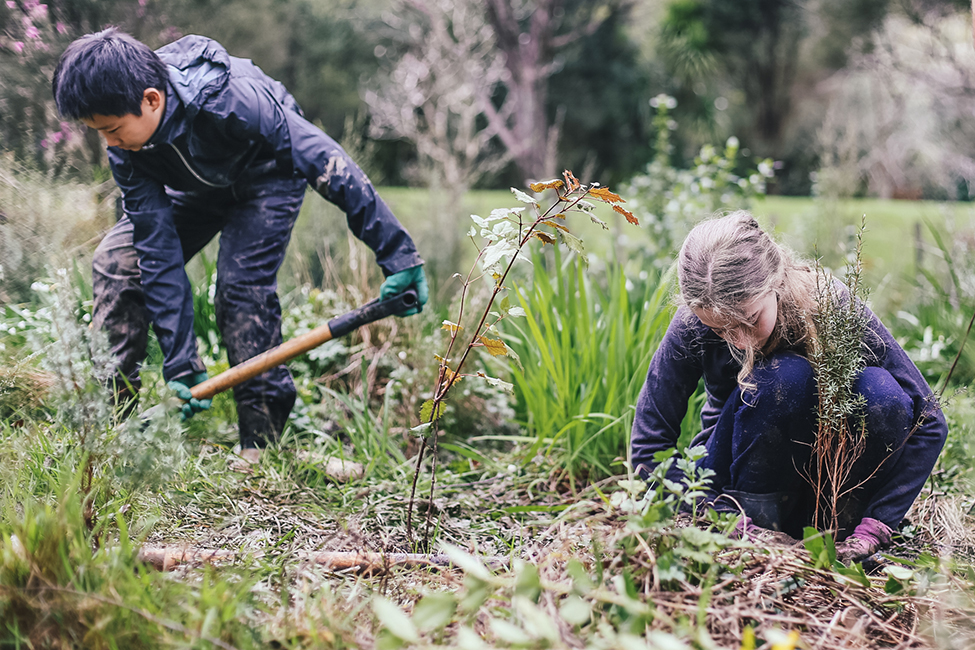 Film festival fundraiser helps continue environmental work
Posted:
A desire to remember a friend by giving other like-minded people the chance to enjoy a selection of short films about outdoor pursuits has raised almost $3,000 for EcoMatters.
John Watson organised the Monmouth Mountain Film Festival, held in November 2020, in memory of his late friend Stefan Sporli.
Stefan's family chose EcoMatters Environment Trust as the recipient charity after a lot of research, says John, because they felt the trust's work reflected Stefan's interests, including cycling, gardening and connecting with nature.
Thank you from EcoMatters
"We're immensely grateful to Stefan's family for choosing EcoMatters, and to John Watson and the other organisers of the film festival, as well as everyone who donated money," says Charlotte Moore, EcoMatters Chairperson.
"Donations like this make a real difference for our organisation, helping us respond even more quickly to emerging issues at a grassroots level, without having to apply for grants or wait for approval from a third party."
Any money received through direct charitable donations helps EcoMatters continue to support more Aucklanders to restore nature, reduce waste, ride and fix bikes, grow food and live more sustainably.
A shared passion for outdoor pursuits
John and Stefan went to school together and became close friends after reconnecting through their shared interest in windsurfing. The festival films reflected their shared passion for outdoor pursuits, including wavesailing, which uses modified windsurfers in waves, as well as surfing, caving, mountain biking and more.
"The films were light-hearted and celebrated what Stefan enjoyed doing," says John Watson.
"In between his drawing and painting, windsurfing and mountain man activities, Stefan was also known for strapping his spade to his bike to cycle off to gardening jobs around Auckland."
Film festival fundraisers could continue
The seeds of the idea for a fundraising film festival were first planted at age 11 for John, when he saw a short film about wavesailing, sparking his own interest in the sport.
Years later, a colleague suggested John would enjoy the Banff Film Festival and after attending that, he had the idea to organise a festival with outdoor pursuits films here in New Zealand, leading to the creation of the Monmouth Mountain Film Festival.
"Living in New Zealand, it's a place where you can generally have a crack at anything, so I set it up with some help from friends. Having now organised a couple, I can see the possibility for it to become a regular thing as more people come forward and want to contribute," says John.
Ways to help
The Monmouth Mountain Film Festival 2020 Give A Little page is open here for donations until 29 December 2020. While the film festival has already screened, any further donations will still go to EcoMatters Environment Trust in memory of Stefan Sporli.
You can donate directly to EcoMatters Environment Trust here. We're also a charity partner with The Good Registry, which lets you set up a registry for donations to your chosen charity or give gift cards so others can donate to a charity of their choice.