Rent-a-bin is available for small to medium events aiming for a zero-waste result. By providing three simple colour-coded bins, people can easily separate out their waste when they dispose of their trash on site. Brilliant!
About the bins:
Each bin is 40 litres
Recycling bins are blue with yellow lids
Food scrap bins are green bins with green lids
Landfill bins are grey bins with red lids
Wooden stands are optional and free when renting three bins
Rental fee is $10 plus gst per bin
Bins are stackable
Bins have handles which also lock the lids – so no spillages when they are full.
All bins come labelled so they're easy to setup and understand.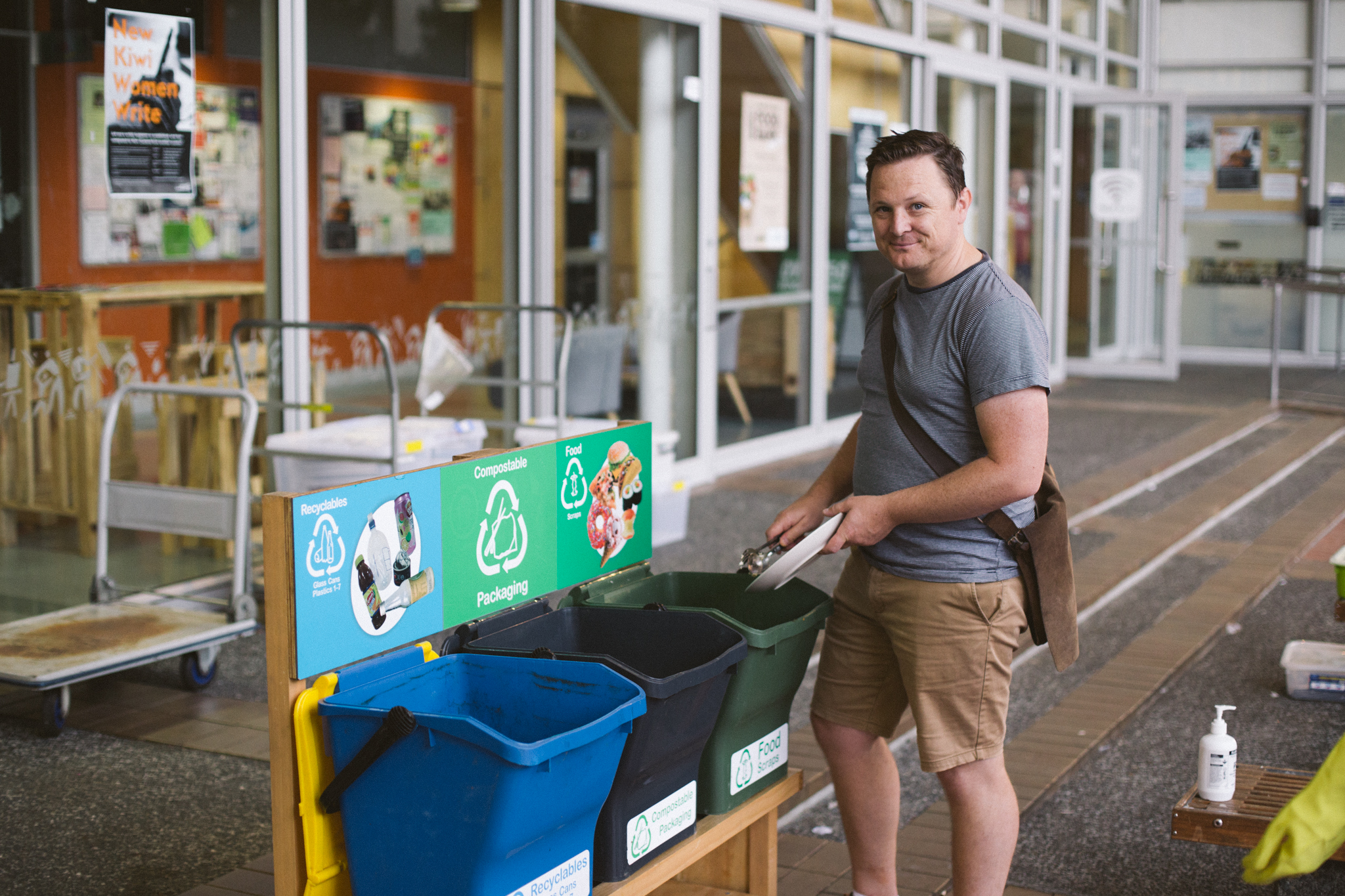 Things to know:
Renter must collect the bins from 1 Olympic Place, New Lynn
Renter can collect the stands from the New Lynn Community Centre (if required)
Renter must return the bins empty and clean
The stands are rather big so if you plan to use the stands you need an open top ute to collect them
There is an overnight charge of $5 per bin
If you require further information or you want to rent a bin, please contact our zero waste hero SJ at [email protected]  or call her on (09) 826 4276 Ext: 141