It's our pleasure to share with you EcoMatters' second annual report! Within these pages, we try to tell the story of some of the ways our community came together to do good for the environment between July 2016 and June 2017. As you can see, it's been a massive year for us!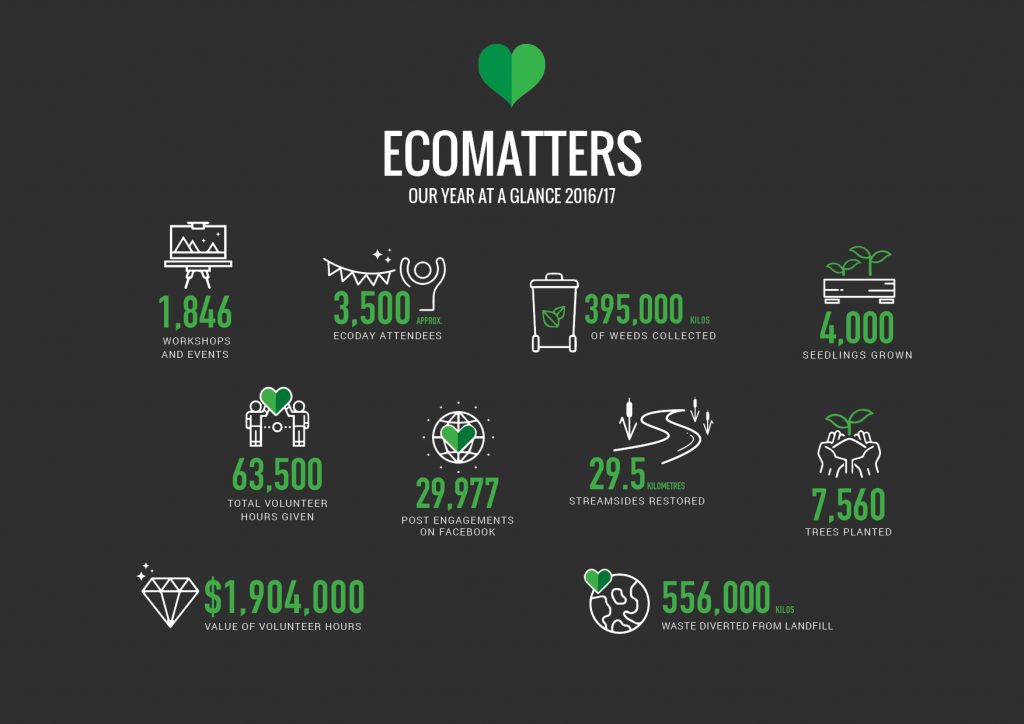 This year there was a real emphasis on reaching new parts of our community. We started the Bike Hub at Olympic Park, started an insulation business, created a Zero Waste Depot on Rosebank Road, and ran new educational programmes such as Co.Starters, a social enterprise start-up course to help get new social and environmental initiatives underway in our community.
Read the EcoMatters Annual Report 2017
In between all this, we have of course continued to enjoy the amazing support of our funders and the community. We are hearing a lot of positive feedback about the direction EcoMatters is taking and the impact we are having.
We're confident that we are set for our biggest year ever in 2018 and we are looking forward to carrying on our work together with you.