The Beauty of Bamboo
Location
EcoMatters

1 Olympic Place
New Lynn, Auckland 0600 New Zealand
Phone: (09) 826 4276
About this Event
Back by popular demand! Join us for a day learning from a skilled designer and craftsperson.
Mark Mortimer (Bambusero) transforms humble bamboo into beautiful, functional creations for both indoor and outdoor applications. His work is in demand and has been featured in a number of high-profile spaces.

The Beauty of Bamboo
Bamboo is not only versatile, it is great for the climate. On average, one hectare of bamboo can absorb 17 tonnes of carbon per year. Learn to turn bamboo (sometimes considered a 'weed') into an affordable and useful creation!
In this workshop you will learn all about bamboo, the best tools to use and some basic techniques and skills. After the indoor seminar we will be building a second in situ fence for our food forest boundary.

Outline of the Day

10-11.15 am  Powerpoint presentation: Understanding bamboo; harvesting best practice;
cultivars and their creative design applications/uses.

15 min  Tea/coffee break

11.30 am  Practical session: site considerations; design decisions;
H&S; tools; learning bamboo handling techniques; have a go splitting and sawing.

12.30 pm  Lunch

1-3pm  Fence construction and organic design.
Have a go weaving an insitu bamboo fence.

Please bring:
Bamboo can cut! Please bring and wear gloves, covered shoes, safety glasses.
A hat/raincoat.
BYO lunch and water bottle. Tea/coffee provided.
**Places are limited to 15 in this event. Please book in advance to secure your spot.
**NB  'Runner' bamboo species are now considered a pest plant in Auckland. How to best manage problematic bamboo types are also discussed.
This event is part of EcoFest 2023, a month-long celebration of our unique environment to inspire sustainable living across Tāmaki Makaurau.
Share your photos from this event with #ecofestnz
Check www.ecofest.org.nz for the latest updates.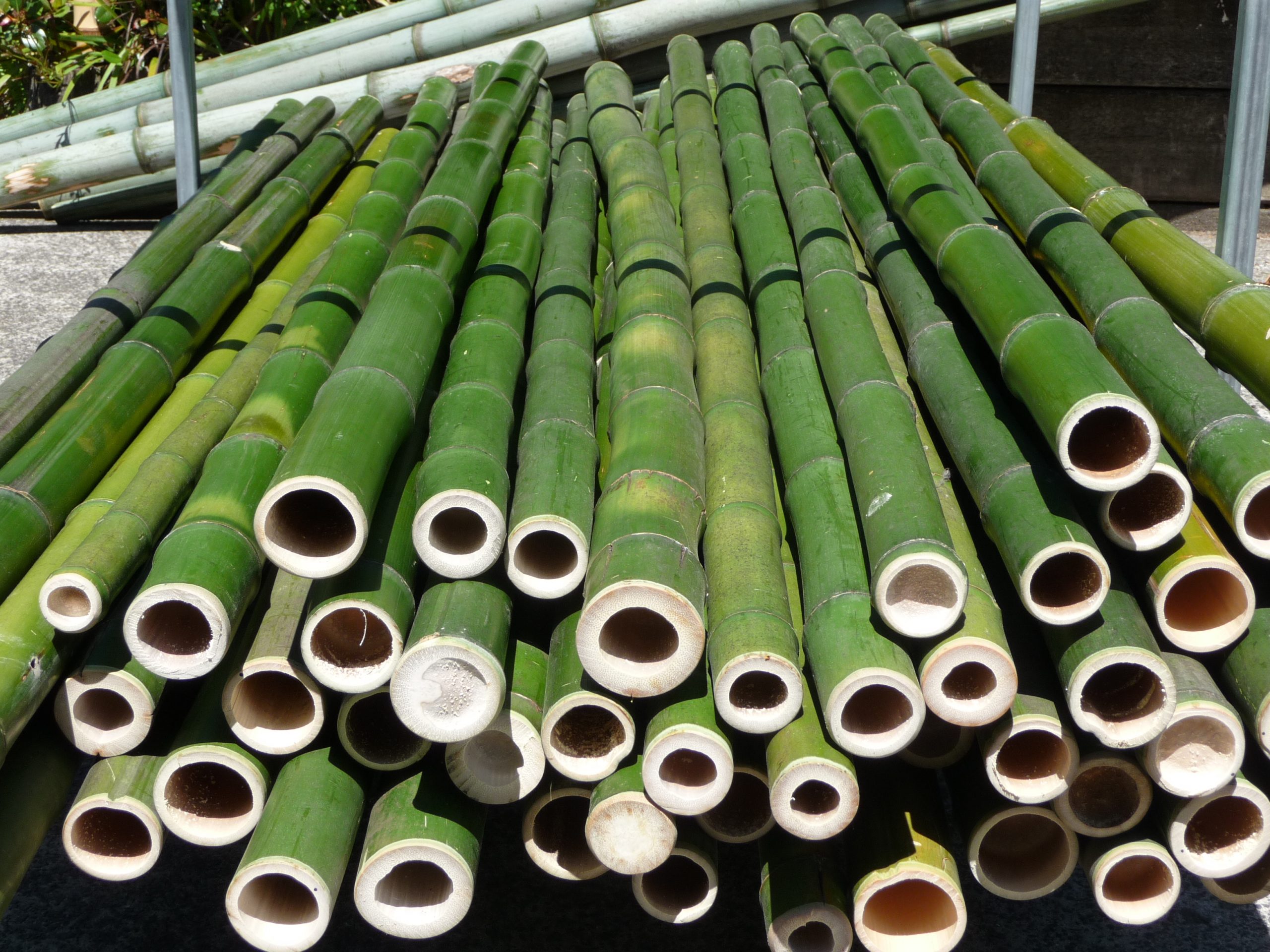 Mark Mortimer is an Auckland-based designer who has worked with bamboo and other natural materials for the past twenty years. He learnt the ropes in Argentina working with true craftsmen, helping to instil a keen eye for detail and finish.
Using locally sourced materials wherever he can, Mark fashions bamboo into any number of different objects from outdoor elements to custom furniture. His approach draws heavily on a three-dimensional design background. 
His work has been featured in commercial spaces including Auckland Zoo, East West Yoga, Tokyo Club, Soto, GPK and Chuan Spa at the Langham to name a few.