Do you have an idea for a project, nonprofit or socially-minded business or are you an existing organisation looking to become more sustainable?
CO.STARTERS for Causes is a 9 week programme (3 hours training per week) that equips aspiring social entrepreneurs with the insights, relationships and tools needed to turn ideas into action.
CO.STARTERS for Causes is for:
People with ideas - test and develop your social enterprise idea
Non-profits - explore adding income from trading activities to your revenue model and grow capacity for social enterprise in your team
What you'll gain:
A deeper understanding of how to create a sustainable social enterprise, identifying whether or not an idea is good and how to change it to make it work
The ability to articulate what your social enterprise does and how it works
Knowledge of business modelling, budgeting, customer research, marketing and more
The next steps needed to move forward
A community of peers, mentors, business services and a national network of support
Download a summary of what's covered in the CO.STARTERS for Causes programme.
See what CO.STARTERS Dunedin participants have to say about the programme.
CO.STARTERS for Causes at EcoMatters participants share their experiences: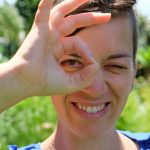 Kristy Lorson - EarthSavvy: A one-stop shop for zero waste living
Want to know more?
Please enter your details below if you would like to find out more about the CO.STARTERS for Causes programme.
Become a mentor or guest speaker
A little extra support can make a huge difference in getting a new venture up and running. Could you help our aspiring social entrepreneurs get their ideas off the ground by being a guest speaker or mentor? Find out more about becoming a guest speaker or mentor
For more information about getting involved in CO.STARTERS for Causes at EcoMatters, contact co.starters@ecomatters.org.nz.
CO.STARTERS for Causes is presented with support from: